Disappointed With Your Hearing Aid Experience?
You Can Evaluate This Amazing Technology Free
Free With No Obligation
We know that making a decision about the right hearing instruments for you is a real challenge, but at last there is a way of finding the right hearing technology for you. The innovative Log It All technology uses a revolutionary approach that enables us to accurately evaluate the hearing environments in which you spend your listening time; whether this is at a noisy restaurant with friends, listening to music, spending time at home with your family or watching TV.
Base Your Choice on Clear, Independent & Factual Real Time Information
It is really simple, you wear a pair of the latest Unitron hearing instruments (on a free-trial basis) for a couple of weeks. This allows the special instruments to record your Personal Soundscape and show how they respond to your actual listening environments. That is real world data that can then be used to recommend exactly the right technology for you. No more educated guesses, you can choose a solution based on clear, independent information gathered during real world experience!
It's True, A Free, No Obligation Trial!
We know it is hard to believe, but honestly, you can avail of a free, no obligation trial of this amazing technology. There is no deposit and no obligation on you to do anything. The process is simple, you leave your details below, the hearing aid specialist in your area will contact you and arrange your free appointment. They will assess your suitability and arrange your trial. It really is as simple as that. Hurry though, there are a limited number of places as the promotion only runs for seven days**.
As a bonus you also get our detailed hearing aid advice book FREE
As a bonus we will also mail you a FREE copy of our hearing aid advice guide to help you make educated decisions. Normally £9 on Amazon, the book has proved very popular and it is a clear no gibberish outline of: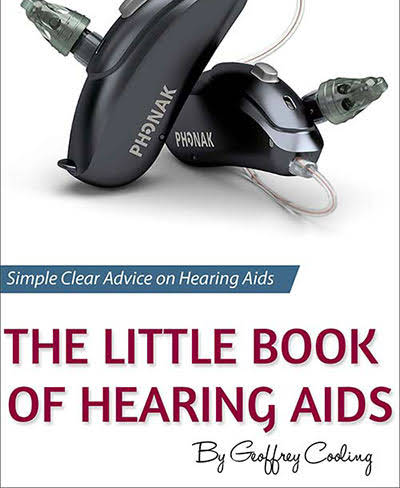 The different hearing aid types
Their Pros and Cons
Hearing aid technology levels and what you can expect from them
Hearing aid features, what do they actually do and how will they help
Don't Buy A Hearing Aid Without Reading This Book!
A Review of The Book





An Educating and informative read!
"I've been wearing hearing aids for 15 years and currently looking to buy some new ones. After hours of searching through the Internet I was even more confused! This book helped me focus my search"
The Little Book of Hearing Aids
A book outlining clear advice on hearing aids, the types, pros and cons, technology levels and features for consumers.
Hearing aids are an expensive and important purchase, so you want to be sure you are making the right choice. Thousands of people look to Hearing Aid Know to advise them on hearing providers and hearing aids every year.
So What Are You Waiting For? Claim Your Trial
Here's How You Do It: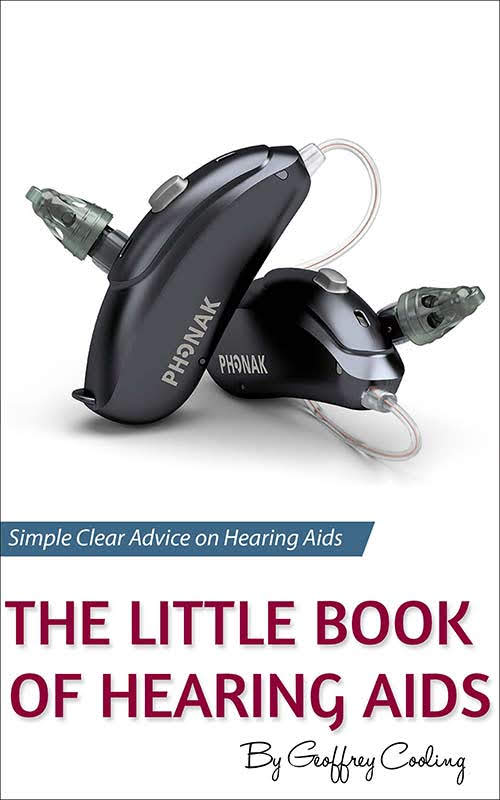 Fill in the form to get your FREE Appointment.
Once we receive your details we will be in touch to arrange your appointment and your no obligation thirty day trial, and of course mail you your FREE copy of the Little Book Of Hearing Aids.
We should be in touch within two working days at most
** The promotion only runs for seven days, during that time there is a limited number of appointments available
Your Free hearing aids guide
Our 48-page guide tells you everything you need to know about hearing aids
Don't Buy A Hearing Aid Until You Read This
What's in The Guide?
The different hearing aid types
Their Pros and Cons
Hearing aid technology levels and what you can expect from them
Hearing aid features, what do they actually do and how will they help
Hearing Aid Types
We detail the different hearing aid types and their pros and cons, explaining clearly what you need to know.
Hearing Aid Technology
What's the real difference between mid range and high end hearing technology except for the price? Yes, we tell you that clearly as well.
Hearing Aid Features
Damned directional what? Those hearing aid features are important, we reduce the gobbledygook, explain what they do and try and give a real world example of where they will help you.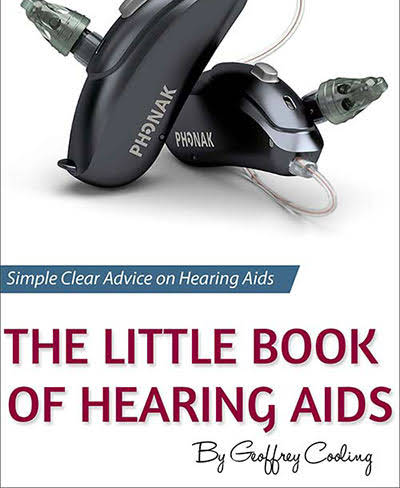 Honestly, clear hearing aid advice, independent advice you can trust and no damned gobbledygook!
Normally £9 on Amazon