Hearing Aids, Hearing Tests & Hearing Care in Hull

THE BEST HEARING AIDS FROM WORLD LEADING MANUFACTURERs

Are You Tired of Struggling to Hear? We Can Help.
We Offer the Best Hearing Aids and Exceptional Aftercare to Help You Hear Again
We understand the difficulties of living with hearing loss.
Hearing shouldn't have to be hard work. You should be enjoying the family dinner or night out with friends, not struggling to hear people and trying to stay in the conversation.
We specialise in helping people like you hear better - so you can enjoy life again.
Since 2008 we have helped many hundreds of people get their confidence back and take control of their lives. You don't have to suffer with hearing loss, a professionally-fitted hearing aid can make hearing easy once again, meaning you can get on with the important things without worry.
Hearing is a very individual sense. That's why we treat everyone's hearing loss uniquely, we work with you to understand your situation, where and when you are struggling so that we can determine the best hearing aids and aftercare for you.
We offer a wide range of hearing aids, we have something to help with even the most severe hearing losses and to suit all style and comfort choices.
You will be surprised what modern hearing aids can do, they give exceptional sound quality and hearing ability in all environments, even noisy restaraunts and pubs. We even have models that connect directly to your mobile phone and allow you to stream calls directly in to your ear via bluetooth!
Delivering better hearing solutions in Hull, East Yorkshire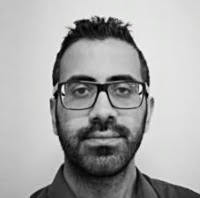 The Yorkshire Hearing Centre is an Independent hearing healthcare provider based at the Hull Spire on Lowfield Road in Hull. The business is owned and managed by Abid Khan who has a long history of clinical audiology within the NHS. He is completely independent and provides the best and latest hearing aids and clinical hearing care. As an Independent hearing care provider he has access to the full range of hearing aids from the world's best hearing aid brands.
Following completion of his BSc in Audiology degree at Leeds University, Mr Abid Khan was employed by Hull and East Yorkshire Hospitals NHS trust. He has since risen to a Senior position. He joined the audiology team at Hull and East Yorkshire Hospitals NHS Trust in 2008 and has been involved in diagnostic assessments of adults and paediatrics alongside fellow Audiologists and Ear Nose & Throat consultants. Over the years he has formed close relationships with the leading Ear Nose and Throat consultants in the Hull and East Yorkshire Hospitals NHS Trust.
Over the years he has developed a special interest in Tinnitus Therapy and management. He completed a Tinnitus Management course in Cambridge in 2010 and gained his MSC in Tinnitus Management from Aston University in 2011. He is committed to providing safe, proven, evidence based Tinnitus Management services.
If you would like to book an appointment or contact us for any other reason, please pop your details in below and we will get straight back to you.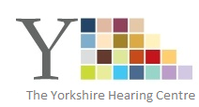 Hearing Tests & Healthcare services Hull
Latest News & Information From The Blog
Rated 5 out of /5 based on over 20 customer reviews
Hearing Aids
Hearing aids supplied and fitted to patient's individual hearing loss
"I would like to take this opportunity to Thank You for the Personal & Professional service you provided for me, nothing was too much trouble & I have found the Hearing Aids much easier to adjust than previously thought, as you know, I came to you as a recommendation from a colleague at work and combined with the service you provided turned out to be a good choice"

Jim Bingham

Hearing Aids

Hearing aids supplied and fitted to patient's individual hearing loss

"I have a unique style of hearing loss after suffering from Cholesteatoma and struggled with standard hearing aids. After visiting Abid Khan he researched some bone conducting hearing aids which are discreetly attached to glasses. The effort and personal attention I received was amazing and I cannot thank him enough."

Lynne Rollinson

Hearing Aids

Hearing aids supplied and fitted to patient's individual hearing loss

"I have worked with Abid for over 10 years. I have always found him to be highly professional and also to have a very caring and empathetic manner. He will go to any length to ensure that his patients are well looked after and he will always endeavour to achieve the best result possible for them"

Patrick Jassar ENT Consultant

Hearing Aids

Hearing aids supplied and fitted to patient's individual hearing loss
What Do You Think About Our Practice?
We take great pride in looking after you - we know that aftercare is just as important as fitting you with the right hearing aid.
If you've visited Yorkshire Hearing Centre we'd love to get feedback on your experience.
Hearing Aids
The latest hearing aids from the best hearing aid brands
Widex Hearing Aids
The latest Widex Hearing Aids including the Unique and Beyond Made For iPhone Range
Unitron Hearing Aids
The latest Unitron Hearing Aids including the Tempus Range with the smallest RIC and the smallest Rechargeable
Starkey Hearing Aids
The latest Starkey Hearing Aids including the Muse, SoundLens Synergy and Halo2 Made For iPhone Range
ReSound Hearing Aids
The latest Resound Hearing Aids including the Linx 3D and the super power Enzo2 Made For iPhone Range
Oticon Hearing Aids
The latest Oticon Hearing Aids including the amazing internet connected Opn Made For iPhone Range
Signia Hearing Aids
The latest Siemens Hearing Aids including the brand new Signia NX Technology Range and the most powerful invisible
Bernafon Hearing Aids
The latest Bernafon Hearing Aids
Phonak Hearing Aids
The latest Phonak Hearing Aids including the Rechargeable Belong Range and the only Titanium hearing aid