Buying Hearing Aids


What Exactly Do You Need To Know?
So What Do You Need To Know When Buying Hearing Devices?
Buying hearing aids is a big decision, it is also an intimidating prospect for someone new to the process. There is a lot of information available but often it is techno babble or dificult to understand for the un-initiated. So we decided to try and help out with a clear explanation of what the process is and what you need to know to make you a better hearing aid buyer.
What You Need To Know & The Questions You Should Ask
So, you are sitting there thinking about buying private hearing aids, but you are unsure about the process or what really matters for you? Buying hearing aids is quite a big decision and there is a lot of un-knowns, but there are a few things you should know to make it easier. First of all, unlike other purchases, buying hearing devices is a process. During that process you will inevitably face information that is technical in nature and for the un-initiated almost seems like it is gibberish. Not just that, as this is your first time to enter into this type of process, you have no terms of reference, nothing to measure it against and no deep knowledge of what should be done. We want to change that, so let's talk about the process.
The Hearing Test
We have an in-depth run down on the hearing test and it's components here. It is worthwhile to give it a quick run through with buying hearing aids in mind. The test that is offered to you is important, firstly, it shows how competent the provider is and how interested they are in actually helping you with your problems. The hearing test is the foundation of everything else so it needs to be done correctly and thoroughly.
Why is a good hearing test important?
In order to make really good decisions about what is right for you, any professional needs all of the information. A comprehensive hearing test is the basis of any recommendation they will make. A comprehensive hearing test is an in depth examination of the complete function of your hearing. During the consultation, it is also important that the professional gets a clear understanding of your lifestyle and the impact that your hearing loss is having. I can't emphasise this enough, if I don't understand your lifestyle needs, how am I to recommend a hearing aid to suit them? With this information they can make good recommendations for you, your hearing loss and your lifestyle needs. They can also explain clearly why one technology level of hearing aids is more suited for you than another. If they don't, ask them, they will have no issues explaining it.
What Should Happen At A Hearing Test?
The hearing test involves several different parts that allow a full understanding of your ability to hear and how it is affecting you in your daily life. Those parts should be, otoscopy, case history. lifestyle needs, audiometry, speech in noise testing, possible middle ear analysis. Each of these tests are explained fully on our hearing test page. During the testing procedure, the professional will give you a full explanation of all of the tests undertaken and why they are performing them. During the consultation they should ask you about the effect of hearing loss on every aspect your life. This is an important part of the assessment because it allow them to make better recommendations. If they do not have a good understanding of your needs, they can not recommend what is best for you.
Remember, the test is to find the very softest sound you can hear, so no matter how soft it is, even if you only think you hear it, respond. Don't worry too much, an experienced professional will work it all out.
What is The Audiogram?
The audiogram is a simple graph where test results will be recorded, this document details your hearing test results by frequency. It is a record of the quietest possible sounds that you can hear across the differing frequencies that are important for speech. It you and the professional to understand what type of hearing loss you have. It is also the basis of the prescription that is programmed into any hearing aids you may purchase. The professional will normally explain:
What your audiogram means

What type of hearing loss you have

Why some sounds are audible but not understandable

What a hearing aid can do for you and most importantly what it can't do for you
If they don't explain it, you should ask them, it will give you a better understanding of your hearing loss and why you are having the problems you are.
Why a Particular Type of Hearing Aid?
When a professional recommends a hearing aid you may wonder why, they should make it very clear to you why they have recommended a particular hearing aid brand and type. There is a huge choice of hearing aid types and manufacturers for Independent hearing professionals to choose from. In fact they pride themselves in being able to provide any hearing aid that is available on the market. There are specific reasons why they would recommend one type, technology level and brand of hearing aid.
Those reasons would usually include your hearing loss, your dexterity, your lifestyle needs and indeed most importantly, your budget. You should discuss all of these things openly with the professional, they want to make the best recommendation for you. If they don't tell you, ask, not knowing why a particular hearing aid is recommended may leave you with questions and un-certainties that may well bloom into problems that actually aren't there.
Don't be afraid to discuss your budget, the professional wants to recommend the best hearing aid for you, after your hearing results and lifestyle needs are completed, your budget is the last piece of the jigsaw they need.
What You Need To Ask About The Hearing Aids?
Not all hearing aids are the same and that is a simple truth. When you are offered hearing aids you need to ask questions, questions that will allow you a better understanding of what exactly you are being offered. For instance, if you were offered a set of top of the range hearing aids by someone for £4,000. Then someone else offered you a set of top of the range hearing aids for £3,000, that would sound like a really good deal right?
But what if the £3,000 pair were a set of top of the range hearing aids from the last generation of hearing aids? So they were introduced a few years ago, that doesn't necessarily sound like a good deal does it and it is definitely not a like for like comparison? You as a buyer need to understand this, so the questions you need to ask are:
What are the brand of hearing aids?
What is the name of the hearing aids?
What chipset is the hearing aids?
When were the hearing aids first introduced?
In order for you to make good decisions on a like for like comparison basis, you need all of the facts. Listen, buying a set of top of the range hearing aids from the last generation at a good price is not necessarily a bad idea. They were top of the range hearing aids, but they are not the latest technology available. The key is being able to make an informed decision about hearing aids, so ask your questions, get answers and make an informed decision.
Why is Independent Advice Important?
Some hearing aid audiologists and their companies are tied to particular hearing aid manufacturers through contract or ownership. This really should be made clear to you, because this may directly affect the brand of hearing aid that is recommended to you. Independent hearing healthcare professionals normally are neither tied to or owned by any hearing aid manufacturer, that means that they have complete freedom to recommend the hearing aid that is best for you within all of the brands available. If you aren't visiting an Independent professional it is important to ask why the particular brand is being recommended. Again, even if a particular manufacturer owns the business, it doesn't mean the recommendations are bad, but it is just information you should have to make an informed decision.
Explaining Hearing Aid Features
The professional should explain hearing aid features to you in a clear manner, however, there is a lot of techno babble involved. For you, a rudimentary understanding of hearing aid technology is important during your decision making process. The professional should explain the features and what they deliver to you. There are many hearing aid features that make a real difference to how well you will hear. Features such as directional microphones, noise reduction, automatic adjustment and many more can make a real difference. You don't need an in-depth knowledge of these features, but a clear explanation of the benefits they deliver is important. If there is something you don't understand, ask, the professional should have no issue with explaining it. You can read about hearing aid features on our hearing aid technology page.
What are the Financial Details You Need To Know?
Hearing aids are expensive items, more than that they are devices that should make a real difference to your life. So this is an important long term purchase, it is important that all of the financial details are very clear. A professional should provide you with a written contract agreement. The contract agreement should cover the cost of the hearing aids, the length of the trial period if any, the money back guarantee, the included warranty and any long term service and back-up you are entitled to. As a friend of ours is fond of saying, if it isn't written down, it never happened.
What are Hearing Aid Trial Periods?
Trial periods are different to Money Back Periods, trial periods are exactly that, the professional will make an agreement with you to trial hearing aids. During the trial you will be expected to use them to get a clear understanding of what they can deliver for you. You will also be expected to record your perceptions in order that the professional can make any changes that are needed. A trial period gives you the opportunity to decide if a hearing aid is for you.
What are Money Back Guarantees?
Most privately purchased hearing devices are supplied under a money back period or guarantee. This allows you to make a decision about the aids during a set period when they can be returned and your money refunded. The length of period and the amount of money that is returned varies from company to company and country to country. The professional should give you written information about the following:
Money Back Guarantee and refund policy

Money Back period, return time limits

Fees charged if the hearing aid or aids are returned within the period

Whether the period is suspended if the aid breaks down during the trial period and needs to be returned for repairs
What exactly should be on your contract?
Your contract with the professional is an important document, you need to make sure you receive a copy of that contract and keep it safely. The document should cover all of the terms and conditions and the ongoing services to be provided to you. it should cover:
The cost of the hearing aid

What services and number of follow-up visits are included in the cost

Date and place of sale

Trial period if any, Money Back Guarantee period and refund policy

Money Back period, return time limits

Fees charged (if any) if the hearing aid or aids are returned within the period

Whether the period is suspended if the aid malfunctions and needs to be returned for repairs

Information on any warrantees provided by the hearing device manufacturer
Ask Us Anything
If there are any questions that you have that we haven't answered or if there is further guidance you think we should offer, get in touch with us.
Subscribe to our Newsletter

Don't worry, we hate spam too - that's why we only send out content you will want to read.
Looking For Hearing Aids or A Hearing Test?
We can arrange a consultation with a trusted Independent hearing healthcare professional in your area
Buy Your Hearing Aid Supplies in Our Online Shop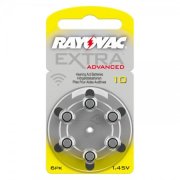 All Makes of Hearing Aid Batteries
All makes and sizes of hearing aid batteries available online in our shop. Rayovac, Duracell, Powerone and more, easy online purchase delivered to your door
Wireless Accessories For Hearing Aids
Wireless accessories for every hearing aid. We stock the latest and best in wireless add-ons for your Phonak, Widex, Oticon, GN ReSound, Siemens, Starkey or Unitron hearing aids.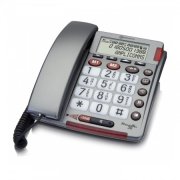 Phones For People With Hearing Loss
Talking on the phone can be difficult if you have a hearing loss - a phone designed specifically for the hard of hearing could help to make it easier.