Hearing Aids, Hearing Tests & Hearing Care in Northampton

THE BEST HEARING AIDS FROM WORLD LEADING MANUFACTURERs

Over 30 Years experience providing better hearing solutions in Northampton
Brian Eccles Hearing Centre, formerly County Hearing, is a family owned and run hearing healthcare Practice that provides the best and latest hearing aids and clinical hearing care combined with a true commitment to customer service. With over 30 years' experience in hearing aid audiology, and now into their third generation of hearing care professionals, they offer the best hearing aids from the world's best hearing aid manufacturers backed up with outstanding aftercare. As an independently owned hearing aid centre, they are able to give completely impartial advice.

We have worked with Brian, Lorraine and Kayleigh closely for some time now and we have been cosistently impressed with their empathy, compassion and commitment to offering outstanding service, products and customer care. It is obvious from the words of their customers that they deliver exactly what they promise in a friendly and warm environment.
Address
Brian Eccles Hearing
Hearing Aids, Hearing Tests and Hearing Healthcare
11a Market Place,
Kettering
Northampton
NN16 0AJ
http://www.brianeccleshearing.co.uk/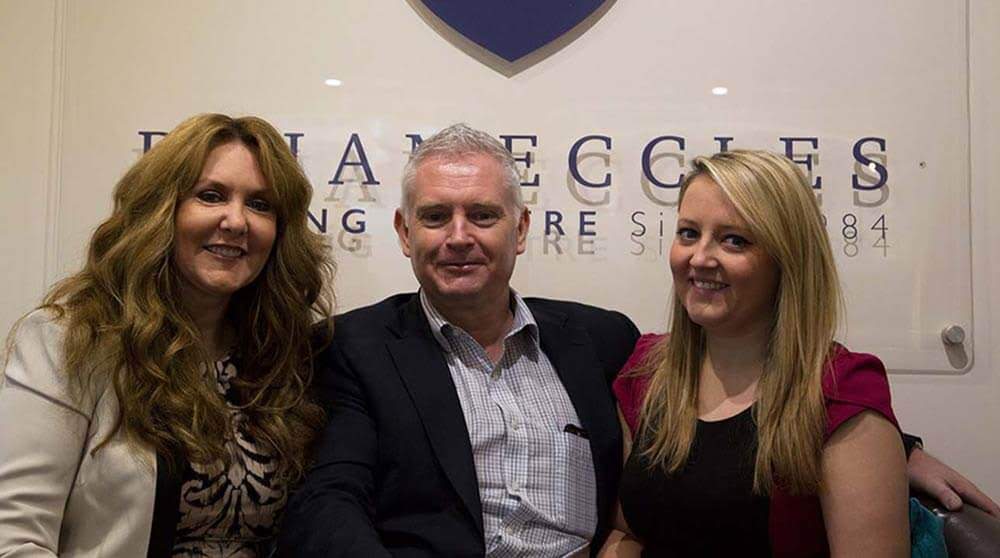 Helping You With Better Hearing
Brian Eccles
Brian and his sister Lorraine followed the footsteps of their mother into hearing healthcare and took over the Practice after their Mum retired. Now Brian's daughter Kayleigh has entered the business and is studying for her qualification. As a family business they are committed to offering the very best service and aftercare to their customers.
What Their Customers Say
Brian Eccles at Brian Eccles Hearing Centre in Kettering was recommended to me through a friend who had been a client of Brian's for many years. It is a very ethical family run business and he makes you feel at ease and welcome as soon as you walk through their front door. I have suffered from hearing loss for over 10 years and have been to several audiologists in various countries I have lived. I did not realize how bad my old hearing aids were until I had an audiogram from Brian Eccles Hearing Centre. Brian also provided me with information about my hearing loss that no other audiologist had ever taken the time to explain. The service and care Brian provides is above par and absolutely first class! I enjoy going in for a visit and having my quality of life back! Thank you to Brian and his Team at Brian Eccles Hearing Centre!

It is obvious that they are a caring bunch who are really interested in the welfare of their customers, treating them like family
Hearing Tests & Healthcare services Northampton
Hearing Aids Northampton
The latest hearing aids from the best hearing aid brands across the UK
Looking For Hearing Aids or A Hearing Test?
We can arrange a consultation with a trusted Independent hearing healthcare professional in your area