Hearing Aids, Hearing Tests & Hearing Care in Glasgow

THE BEST HEARING AIDS FROM WORLD LEADING MANUFACTURERs

Delivering hearing tests, earwax removal & better hearing solutions in Glasgow
Clements Hearing Services is a family owned and run hearing healthcare Practice that provides the best and latest hearing aids in Glasgow and clinical hearing care combined with a true commitment to customer service.
With over 50 years' combined experience in hearing aid audiology, they offer the best hearing aids from the world's best hearing aid manufacturers backed up with outstanding aftercare. As an independently owned hearing aid centre, they are able to give completely impartial advice.

We have worked with Greg and Val closely for some time now. They are committed to offering the very best care with empathy, compassion, and commitment. They are friendly but professional and in all of our conversations with them, it is very obvious that they truly care about their customers. But don't believe us, it is plainly obvious from the words of their customers that they deliver exactly what they promise in a friendly and warm environment.
If you would like to book an appointment or contact us for any other reason, please pop your details in below and we will get straight back to you.
Address

Clements Hearing Services
Hearing Aids, Hearing Tests, and Hearing Healthcare
538 Crow Road,
Glasgow
G13 1NU
http://www.clementshearingservices.co.uk/
Phone:
0141 954 6030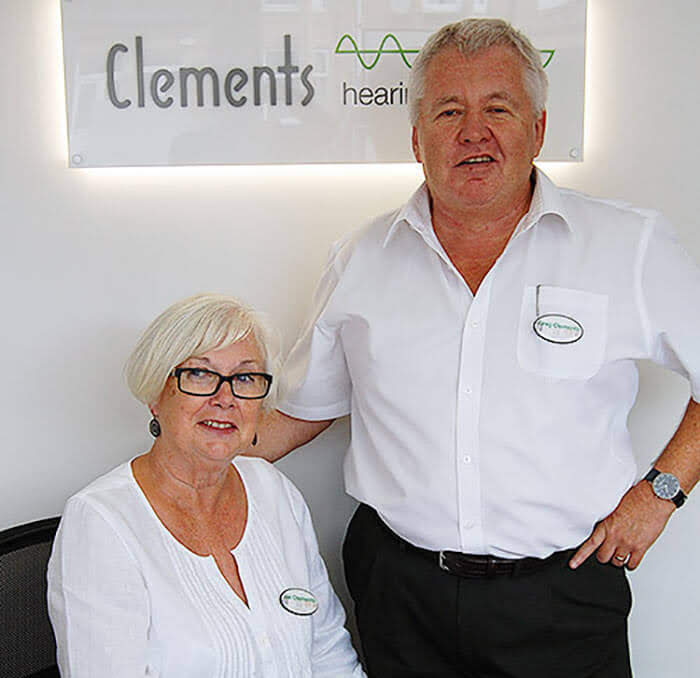 Helping You With Better Hearing
Greg & Val Clements
The most important thing to us is good customer service and it must remain personal. In this respect, we believe we have a competitive advantage over some of our larger rivals. It's only Val and Greg so you will only ever be dealing with either or both of us. You get to know us and we get to know you.
Rated 5 out of /5 based on over 40 customer reviews
Hearing Aids
Hearing aids supplied and fitted to patient's individual hearing loss
"I was diagnosed as needing hearing aids some six years ago. I went to Clements and Osborne as they were at the time. Since then and up to the present I have been extremely well looked after. If I have had a problem, this has been attended to by Greg Clements efficiently and courteously. I would have no hesitation in recommending Greg Clements and his wife to anyone who might need help or advice."

Sir John Maxwell Macdonald

Hearing Aids

Hearing aids supplied and fitted to patient's individual hearing loss

"I was fitted with 2 very discrete aids, which no-one noticed until I said I had them in. I am not embarrassed to use them. The impact was immediate, with a great improvement in what I could hear. I heard my intercom buzzer clearly for the first time in years. I could hear properly in the pub and court. Even when I do not have them in I feel that they have helped to improve my general hearing too."

Kieran Dean (Solicitor)

Hearing Aids

Hearing aids supplied and fitted to patient's individual hearing loss
Hearing Tests & Healthcare services Glasgow
Hearing Aids Glasgow
The latest hearing aids from the best hearing aid brands across the UK
Looking For Hearing Aids or A Hearing Test?
We can arrange a consultation with a trusted Independent hearing healthcare professional in your area