Hearing Aids, Hearing Tests & Hearing Care in Dublin

THE BEST HEARING AIDS FROM WORLD LEADING MANUFACTURERs

Delivering better hearing solutions in Dublin.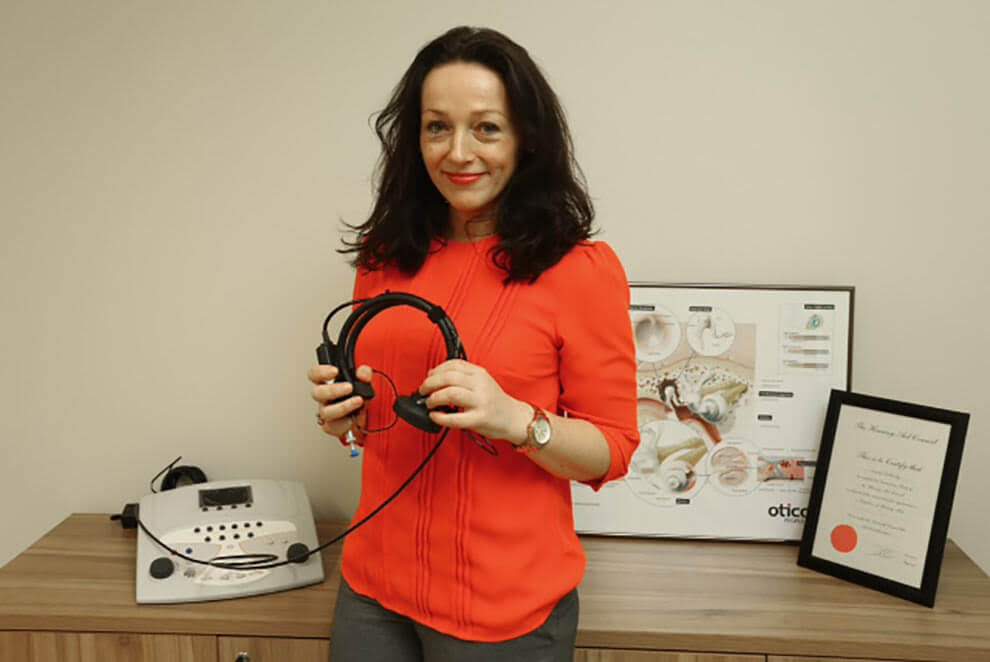 Helping You With Better Hearing
Angela Doherty
Angela is based at Connect Hearing's Fairview practice and other Dublin centres, she is a registered hearing aid dispenser (RHAD) with the HCPC and has worked in hearing healthcare for over 10 years. Angela and the team pride themselves on delivering a personal and friendly service to their clients in a welcoming environment.
What People Say About Them
Connect Hearing have reconnected me to my surroundings. Being part of the crowd is now wonderful. Before, I was on the side-line trying to keep up with the conversation and desperately trying to make those around me know I was interested in what they were saying. The after care and service is first class, I have absolutely no hesitation in recommending Connect Hearing as 'THE PLACE' to go and get your hearing checked

My husband went into see Angela in Stillorgan after meeting her at the RDS, and she did a hearing test, she was the 3 Audiologist he seen with the first 2 telling him he needed a hearing aid. It was Anglea who told him he needed to see an ENT Doctor, which he did today to be told he would need grommets and that would improve his hearing.I would recommend anyone who needs a hearing test to visit Anglea as she seems to be more interested in the client than pushing sales. Thank you Angela

Having used hearing aids supplied by you for a year and a half, I now feel competent in telling you how pleased I am, and to say they have brought a new dimension to my everyday living. In Particular I appreciate the constant service and supervision given me by Mr.James Clay your audio technologist for my area. I am recommending your company to my friends and I complement you and your staff on your product.
Hearing Tests & Healthcare services Dublin
Hearing Aids
The latest hearing aids from the best hearing aid brands across Ireland
Looking For Hearing Aids or A Hearing Test?
We can arrange a consultation with a trusted Independent hearing healthcare professional in your area