Book your Demonstration of the Outstanding LiNX Quattro Hearing Aids Across Ireland
Are You Tired of Struggling to Hear, Looking For A Reliable Rechargeable Hearing Aid?
The all-new LiNX Quattro is the smallest and most powerful rechargeable hearing aid on the market - suitable for all types of hearing loss. Call 1800 501 501 to book your demonstration now or fill in the form and we will get back to you
Effortless Hearing all Day Long
A truly brilliant sound experience
The Quattro hearing aid from GN Resound offers superior sound clarity in all everyday situations, meaning you can hear effortlessly, at home, the cinema, the pub and everywhere else.
No More Batteries
Not only that, the Quattro is rechargeable and one charge will give you 30 hours of use, so you no longer have to mess around with fiddly little batteries or have to worry that your hearing aid might run out at a crucial time.
Bluetooth Hearing Aids
Bluetooth connectivity means you can stream phone calls and audio from your iPhone and soon your Android devices, directly to your ears if you want.
Automatic Hearing Aid
However, the Quattro is an advanced hearing aid, suitable for all types of hearing loss, which offers outstanding levels of understanding automatically even if you don't need an iPhone connection. Contact us for a no-obligation demo and see how much easier you can hear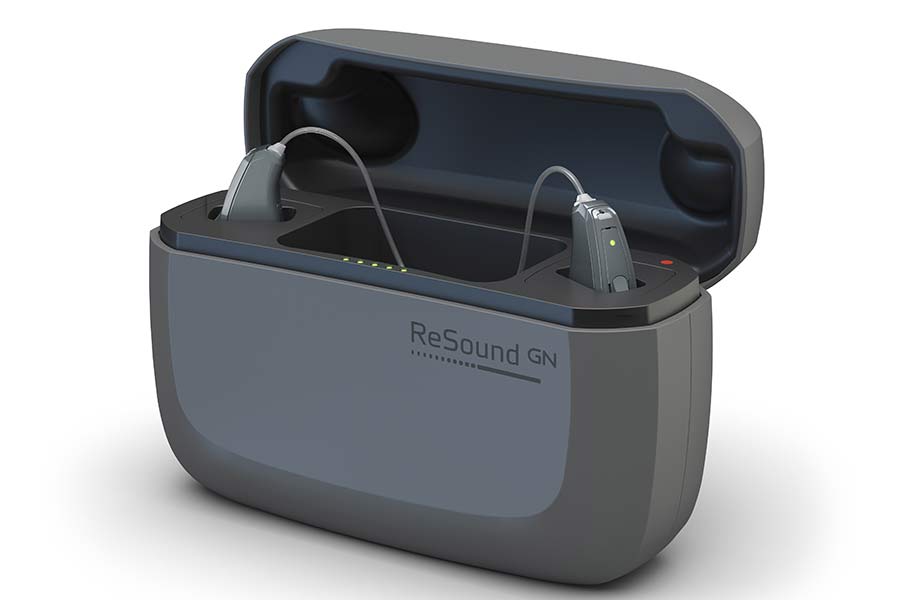 Call 1800 501 501 now to book your demonstration or fill in our form and we will get right back to you
Industry Leading Rechargeable Made For iPhone Hearing Aids
Keep going all day with the world's longest-lasting rechargeable solution.
30 Hours
30 hours of use on just one 3 hour charge
24 Hours
24 hours of use with 12 hours of streaming audio
90%
90% of users state that they can use the rechargeable system without instructions.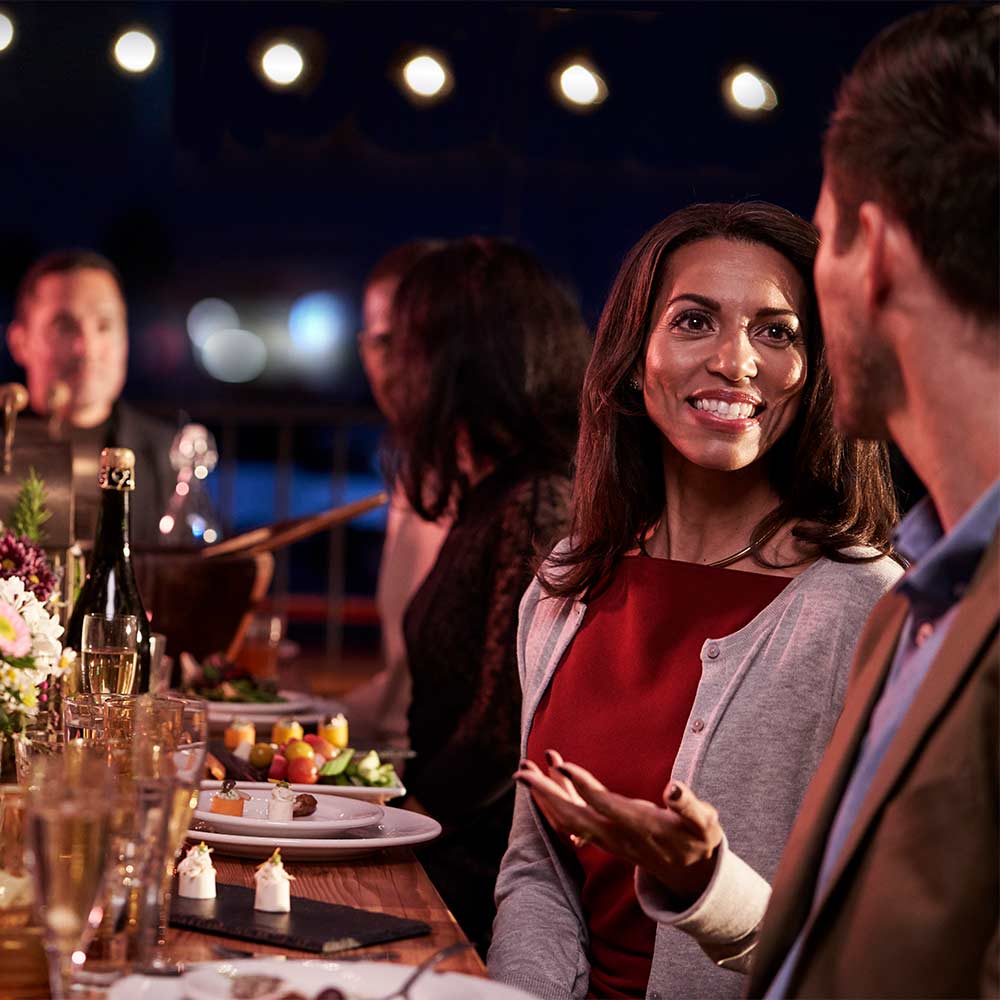 Clarity in the finer details
ReSound LiNX Quattro is the world's first Premium-Plus hearing aid with unprecedented Layers of Sound™ and the world's most advanced rechargeable solution.
From the bustling street to the busy restaurant you can follow conversations and still hear the sounds around you. Wherever you are, you get a more natural and balanced listening experience.
Experience it for yourself during a no-obligation demonstration of the devices
Hearing Aid Specialists Across Ireland
Audiology Medical Services is one of Ireland's pioneering audiology clinics, owned by the Lewis family who have dominated the hearing aid market for over 60 years.
Their director, Charles Lewis, is a leading audiologist with over 43 years' experience as a hearing healthcare expert. Initially entering the field with their hearing aid company, the Lewis family noted a lack of independent hearing healthcare experts in Ireland. In 2003, with the help of his wife Kay, their family-run audiology centre was born in Cork; with a commitment to providing the highest standards of service to their patients.
12 Locations Across Ireland
Audiology Medical Services has 12 locations in Cork, Dublin, Kilkenny, Kildare, Galway, Limerick, Mayo and Waterford. With twelve locations across Ireland, there is always a centre close to you.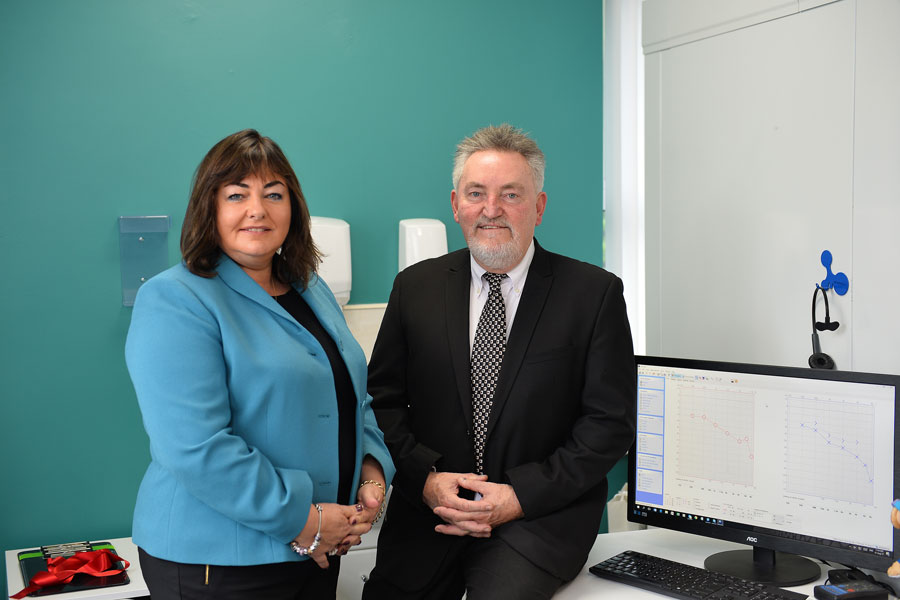 Audiology Medical Services
Blackrock Hall Primary Care Centre, Blackrock Ave
Eden
Cork
T12 X3FV
Telephone: 1800 501 501
Rated 5 out of /5 based on over 19 customer reviews
Hearing Aids
Hearing aids supplied and fitted to patient's individual hearing loss
"Thank you both for your excellent presentations and enlightening information in the area of audiology. The professionalism of your company and the guideline-based examination shone through in your presentation"

Dr Bertie Daly

Hearing Aids

Hearing aids supplied and fitted to patient's individual hearing loss

"I have been attending the clinic in Blackrock for the last 18 months. I have worn hearing aids for many years and I have never experienced an aftercare service like Audiology Medical Services. I can honestly say, everything is great; from the clinic and the staff. They are more than obliging and always make time for myself and my wife."

Fergal Lynch

Hearing Aids

Hearing aids supplied and fitted to patient's individual hearing loss

"Tears came to my eyes when I could hear what I couldn't before. I suddenly realised how much life I was missing out on. It was a really emotional experience when you can now hear everything you had lost. It's like you have been made whole again."

Pete

Hearing Aids

Hearing aids supplied and fitted to patient's individual hearing loss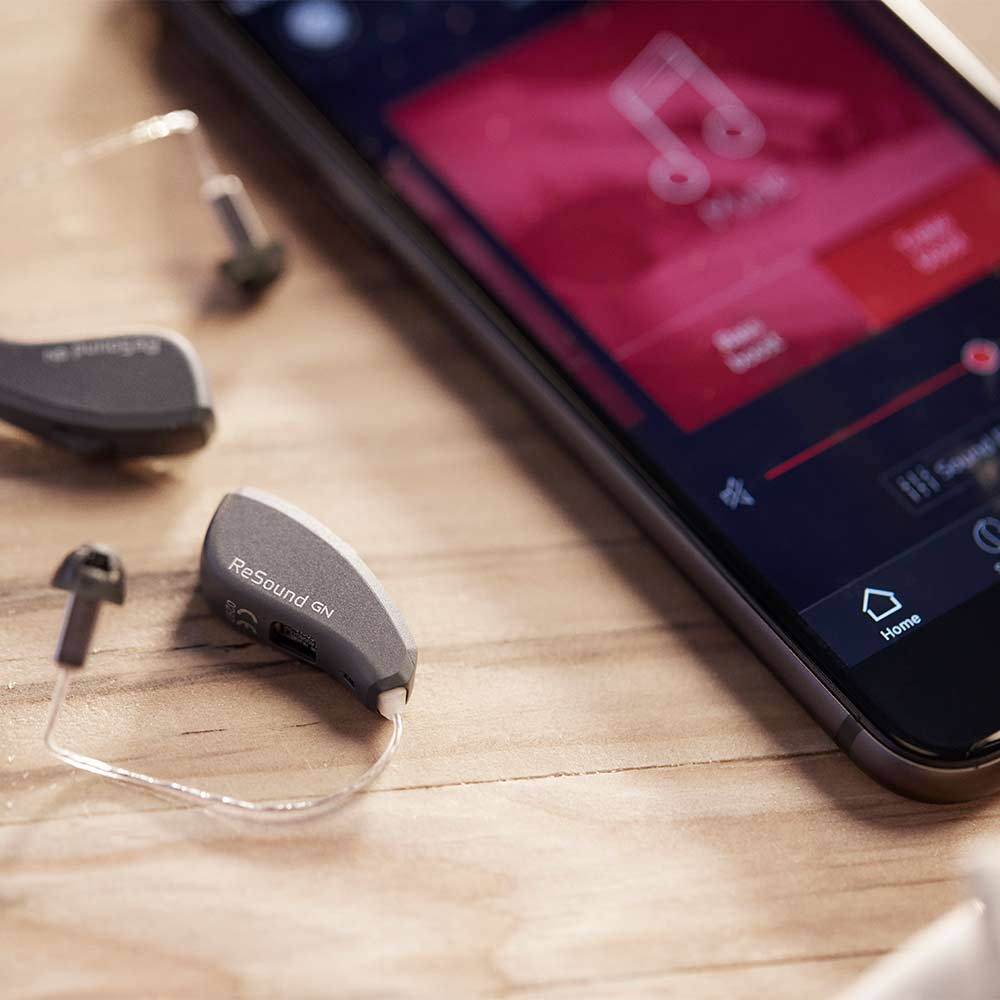 Smarthphone connectivity to iPhone and soon Android
The LiNX Quattro is a Made For iPhone hearing aid, with the new partnership between Resound and Google, it will soon be a Made For Android hearing aid as well. The GN Resound app gives you basic functions like adjusting the volume, switching programs and checking the battery level. It also offers more in-depth control over how the hearing aids work for you if that is what you want. The app also offers convenient 'find my hearing aid' search feature, counselling advice and links to user instructions.
Experience it for yourself during a no-obligation demonstration of the devices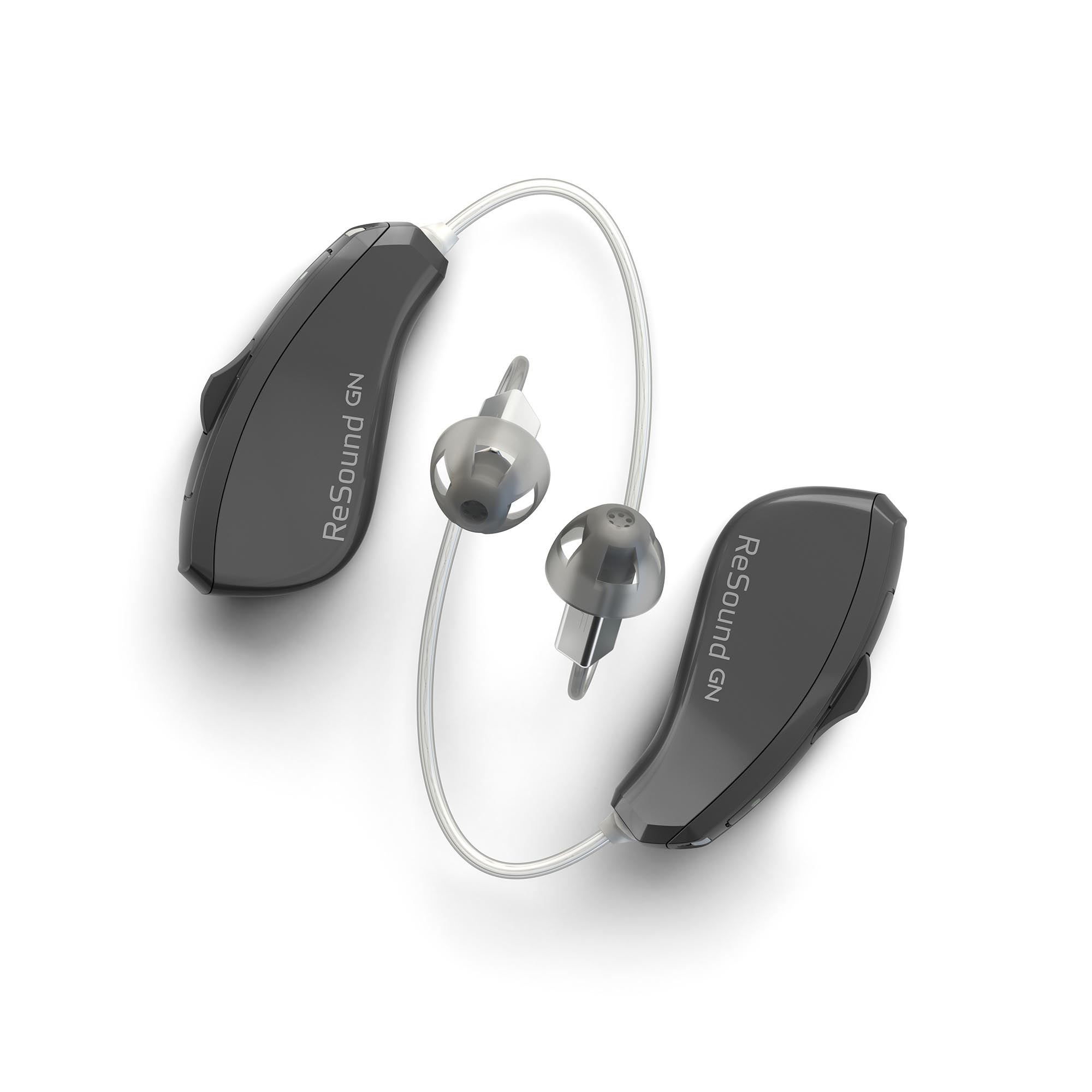 Expand your world with an unmatched quality of sound
With ReSound LiNX Quattro both low and high-pitched sounds are fuller and more natural. Quiet situations are truly quiet and louder sounds are comfortable, crisp and distortion-free. Children's laughter and the high notes and deep tones in music, are now fuller and more enjoyable.