Hearing Aids, Hearing Tests & Hearing Care in Phoenix, Arizona
THE BEST HEARING AIDS FROM WORLD LEADING MANUFACTURERs

Applied Hearing Solutions in Phoenix, Arizona provides the very best hearing aids combined with outstanding levels of service in Phoenix. Call 623 777 5943 or fill the form in to book your appointment.
Hearing Aids & Hearing Tests in Phoenix, Arizona.
Dr. Cliff Olson has quickly become a leading authority in the hearing aid world. He is driven to provide clear and authoritative information for people who are looking to buy hearing aids and his Youtube channel is by now famous.
Dr. Olson brings that passion and drive to his own hearing aid center in Phoenix Arizona where he provides the very latest hearing aids from global leading hearing device brands. He believes that every hearing aid should be fitted using best practice processes including the use of Real-Ear Measurements.
One of The Best Audiologists in Phoenix
In 2006, following his service as a Marine Corps Scout Sniper team leader, he discovered he had hearing loss. After completing his undergraduate studies at Lindenwood University in St. Charles, MO, he decided to pursue his doctorate in audiology. He has been recognised as an outstanding audiologist and his commitment to best practice is renowned.
The Best Hearing Aids
Dr. Olson is committed to providing the very best hearing aids from global leading brands. He provides the very latest devices including rechargeable hearing aids and invisible hearing aids when suitable.
Address
Applied Hearing Solutions
Hearing Aids, Hearing Tests and Hearing Healthcare in Phoenix, Arizona
Hearing Aid Prices:
Price on Application
623 777 5943
4122 W. Innovative Drive, Suite 101,
Phoenix,
Arizona
AZ 85086
https://appliedhearingaz.com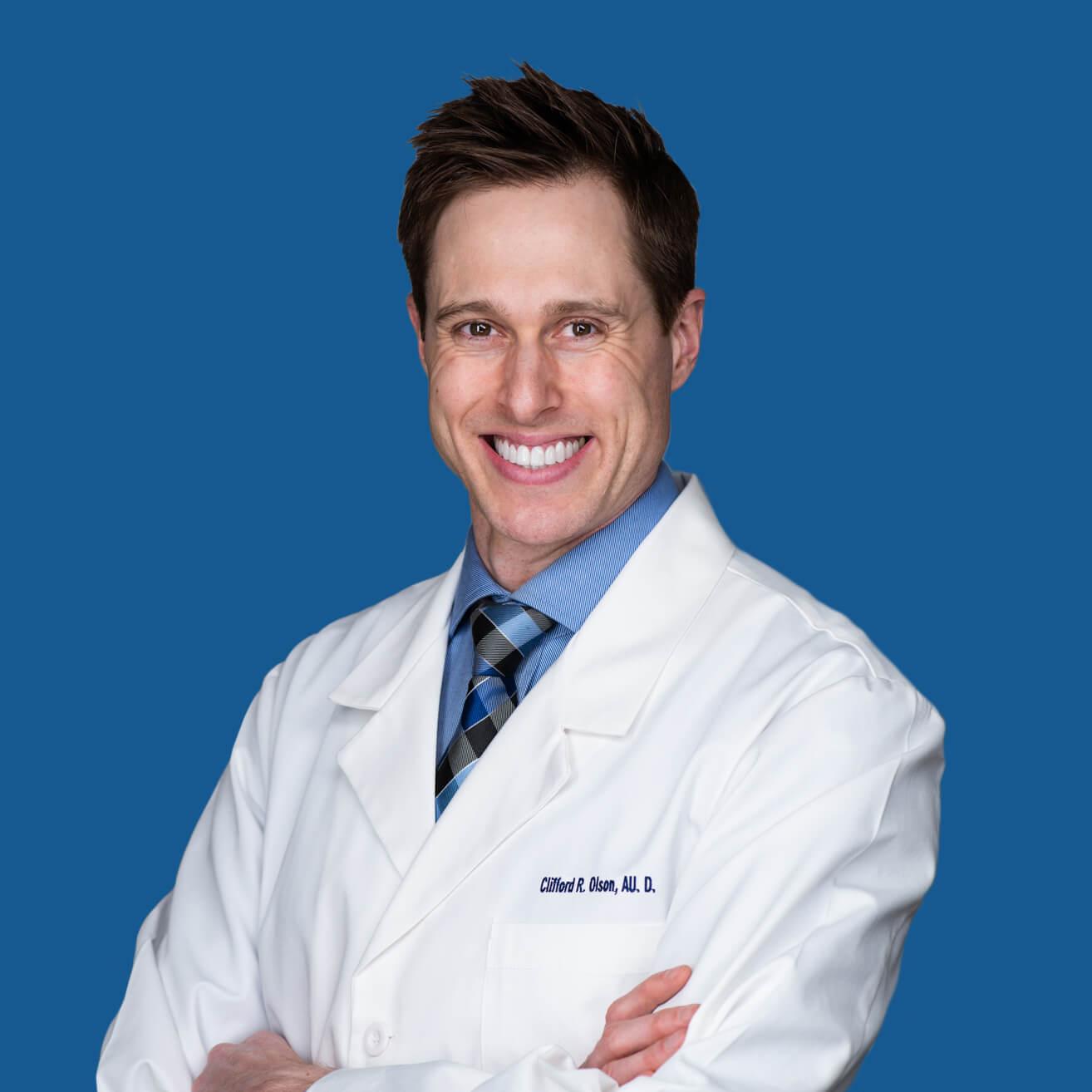 Helping You With Better Hearing
Dr. Clifford R Olson
Dr. Olson is a Board Certified Audiologist and holds his doctoral degree from the University of Illinois. He is a member of the Academy of Doctors of Audiology, a Fellow of the American Academy of Audiology, and holds his Certificate of Clinical Competency from the American Speech-Language-Hearing Association. He is also an adjunct lecturer for the Department of Speech & Hearing Science at his alma mater.
Rated 5 out of /5 based on over 25 customer reviews
Hearing Aids
Hearing Aids Fitted to a Patient
"I drive from East Mesa to see Dr. Olson. It's worth the drive because Dr. Olson truly works to get you not a good fit but a great fit. Watch his YouTube videos and you see that he does his homework. He's a one man shop but that's a benefit in getting personalized care. I've been to three audiologists this year and wasn't happy until I found Dr. O."

G Hancock

Hearing Aids

Hearing Aids Fitted to a Patient

"Dr Olson is amazing. What I really like about him is his enthusiasm and willingness to show you and teach you about his profession. He adjusted my hearing aids today and the technology is amazing much more precise than I ever thought it would be. I travel 4 hours to get here and he is worth every minute of it. I highly recommend him for your hearing needs. If you want the best here is where you get it"

D Berry

Hearing Aids

Hearing Aids Fitted to a Patient

"After my initial consultation, I had my hearing retested to determine if my hearing aid was still giving me the best possible performance. Dr. Olson showed me the data and explained where I had had some degradation. He spent the balance of my visit sharing his knowledge on hearing loss, what I could expect in the future, and why investing in new aids would not benefit me now. He's a very knowledgeable and honest doctor"

K Finston

Hearing Aids

Hearing Aids Fitted to a Patient
Hearing Tests & Healthcare services Phoenix, Arizona
Looking For Hearing Aids or A Hearing Test?
We can arrange a consultation with a trusted Independent hearing healthcare professional in your area