Hearing Care, Hearing Tests & Hearing Aids in Salem
THE BEST HEARING AIDS FROM WORLD LEADING MANUFACTURERS
Need an appointment? Call 503-877-1684 now or fill in the form and we will get back to you
If you would like to book an appointment or contact us for any other reason, please pop your details in below and we will get straight back to you.
Delivering better hearing care and the best hearing aids in Salem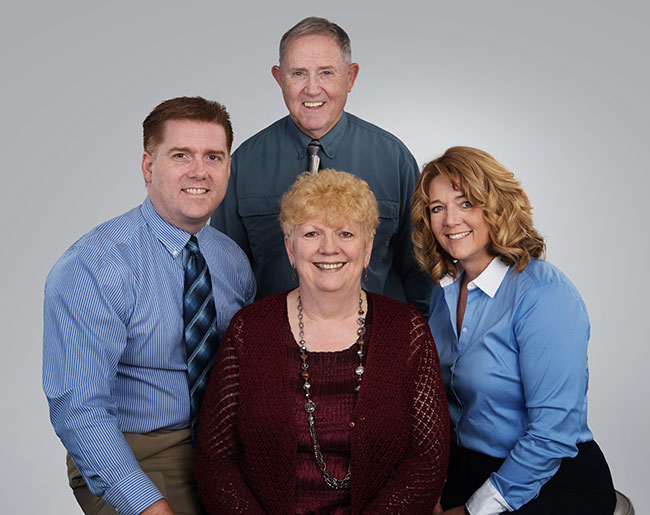 Salem Audiology Clinic, have been helping people overcome hearing loss in the Willamette Valley since 1982. Originally founded by Norm and JoAnn Fink, the business has remained in the family. While things have changed since 1982, their approach has remained the same. They are a small, family-owned business that treats its patients like it would its own family members. And that's what sets us apart from the rest.
They'll work with you until they find the best hearing aid solution, and they'll be the first to tell you if hearing aids are not required. If you are a candidate for hearing aids, they'll guide you through the process of selecting the best model based on your lifestyle and budget, and then they will program, fine-tune, and optimize your selection for the best results. They are committed to building long-term relationships, and your hearing is their number-one priority from the moment you call to schedule your first appointment. So go ahead and pick up the phone; you'll be glad you did.
Salem Audiology is equipped with the latest Audiology equipment, hearing aids and Assistive Listening Devices. When helping people with hearing loss, their primary concern is driving satisfaction for the long term. Dispensing hearing aids is one way to achieve this goal and they provide the latest and best hearing aids at reasonable prices. Their personal passion to help people hear better has resulted in thousands of happy customers throughout Salem and across Oregon. We at Hearing Aid Know have worked closely with their team in the past and we are always impressed with their empathy, compassion and commitment to offering outstanding service, products and customer care. It is obvious from the words of their customers that they deliver exactly what they promise in a friendly and warm environment.
Invisible Hearing Aids
At Salem Audiology they provide all of the latest invisible hearing aids (IIC hearing aids) from all of the biggest hearing aid brands including Oticon, Phonak, Unitron and Resound.
Rechargeable hearing aids
They also provide the latest and best rechargeable hearing aids from brands such as Phonak, Oticon, Signia and others. They will be able to provide the best hearing solution for you.
Address
Salem Audiology Clinic
Hearing Aids, Hearing Tests and Hearing Healthcare Salem
3857 Wolverine St NE Ste 16C,
Salem, OR 97305
(503) 339-9457​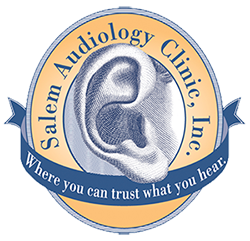 Hearing Tests & Healthcare Services in Salem
Rated 5 out of /5 based on over 39 customer reviews
Hearing Aids
Hearing aids supplied and fitted to patient's individual hearing loss
"Christopher is a consummate professional, he genuinely cares about each patient, he strives to provide the best care, he is constantly learning and innovative, his dedication and professional ethics are a breath of fresh air. "

Doris R. Salem

Hearing Aids

Hearing aids supplied and fitted to patient's individual hearing loss

"Excellent, EXCELLENT staff all around from Receptionist, Audiologist, even the Technicians .... kind, curtious , and extremely patient .... been a patient/customer since 2002... finally took the Weekend Academy Class ..... AMAZING and VERY informative"

Kristina E. Salem

Hearing Aids

Hearing aids supplied and fitted to patient's individual hearing loss

"My husband recently was fitted with 2 hearing aids. He's tried them before from other hearing aid dealers, but this is the first time he's worn them successfully. In fact he wears them all his waking hours much to the relief of friends and family! It is due to the professionalism, quality of service and expertise of the staff at Salem Audiology that he gained the confidence to make this major quality-of life adjustment. My family will never go anywhere else"

Signe L. Mcminnville

Hearing Aids

Hearing aids supplied and fitted to patient's individual hearing loss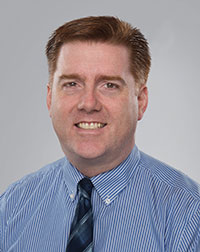 C. Scot Frink
AuD. FAAA
Dr. Scot Frink grew up in the field of audiology, his father having started Salem Audiology Clinic in 1982, one of the first private practice audiology clinics in the United States. He obtained his Master's Degree in audiology in 2004, but had been involved hearing aid repair since 1990 and fitting hearing aids since 1995. He recently completed his Doctorate of Audiology in 2016.
He previously worked as a regional trainer for Phonak Hearing systems from 1999 – 2001 in Oregon, Washington, Idaho, Montana, and Alaska, before returning to private practice in 2002 where he is co-owner of Salem Audiology Clinic. Dr Frink has presented numerous seminars on technology and practice development for state associations in his region, as well as consumer education seminars in his own community. He is passionate about assisting the hearing impaired, serving on numerous boards for consumer education and protection since 2002. When not at Salem Audiology Clinic, he spends time with his family at home.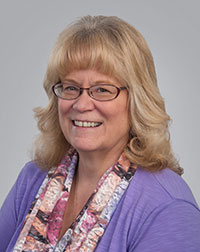 Carol Sayre
Au.D. CCC-A
Carol Sayre has worked as a clinical audiologist for Salem Audiology Clinic for nearly ten years. She obtained her Master of Science in Speech Communication from Portland State University in 1995, and she went on to obtain her Doctorate of Audiology degree through the Arizona School of Health and Sciences. She has been a member of the Oregon Hearing Society since 2000.
Prior to her current position, she worked as a staff audiologist for Starkey Laboratories. Raised in Albany, Oregon, she enjoys gardening, crocheting, camping, fishing, and BBQ competition. Actively involved in her church, she has participated in several mission trips abroad to help with various building projects, served on the church board, participated in the church choir and worship team.
Invisible Hearing Aids in Salem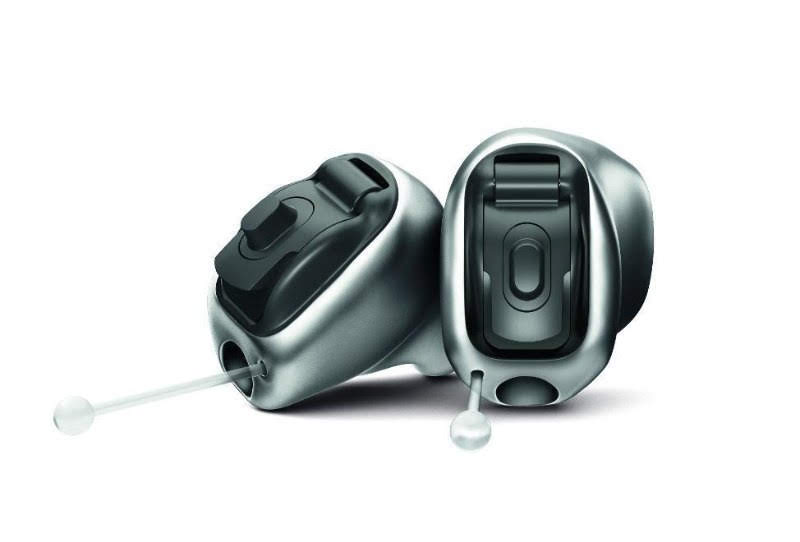 These hearing aids are known by many names, invisible in canal, invisible hearing aids, hidden hearing aids and probably a few more. They are also exceptionally popular in the mind of consumers, Many people really want an invisible hearing aid. But, what is available and from who, more than that, what do you need to know about the devices to make an educated choice when buying them? Firstly and generally, they are really only of use to people with mild to moderate hearing losses.
What are invisible hearing aids?
Invisible hearing aids are deep fitting custom made hearing devices that sit deep within the ear canal. More often than not, the faceplate of the hearing aid cannot be seen. For this reason, they have been given the name invisible. The first manufacturer to introduce modern invisible hearing aids was Starkey, they introduced the SoundLens and it began the race across all hearing device manufacturers to introduce an invisible device. Each and every manufacturer has now introduced an invisible hearing aid option.
These hearing instruments are called by different names by the different hearing aid manufacturers, SoundLens by Starkey, nano by Phonak, IIC by Widex and invisible in canal or just plain invisible hearing aids by Oticon. No matter what the name is, they are all the same thing, deep canal hearing aids. In recent years, some of the hearing device manufacturers have introduced wireless invisible hearing devices. Something which had been technically difficult.
Are invisible hearing devices suitable for everyone?
The short answer is no, not at this time, while your hearing loss obviously needs to be taken into account, the major stumbling block to suitability is normally the size and shape of your ear canal. If your ear canal is either too small, too narrow or too awkward, you won't be suitable for these devices, It is as simple as that. Even with advancements in technology, that will probably remain the case for a few years to come. The manufacturers simply need a finite amount of space to fit all of the components in, if your canal does not offer that space, you are out of luck.
We provide the very latest invisible hearing aids from all of the leading hearing aid brands if you are interested in invisible hearing aids, why don't you contact us for an appointment
Rechargeable Hearing Aids in Salem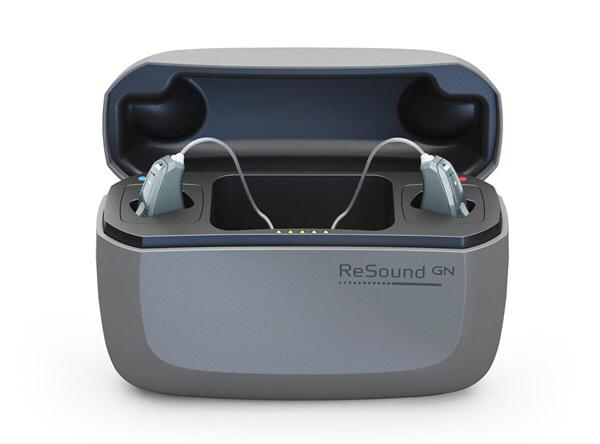 Modern rechargeable hearing aids have proven hugely popular with hearing aid users. All of the big hearing aid brands have by now introduced their own. Phonak was the first brand to introduce the modern range of rechargeable hearing aids but they were quickly followed by Signia. The two market leaders introduced Lithium-Ion powered rechargeable hearing aids. The rest of the brands initially went for Silver-Zinc powered rechargeable hearing aids powered by the Z-Power system. However, they are all now switching to Lithium-ion as their preferred powerpack system
Two Types of Rechargeable Systems
Rechargeable hearing aids come in two modern rechargeable hearing aid system types, each having their strengths and weaknesses. While Z-Power systems initially looked like they were perhaps the best of both worlds, there have been many problems since their introduction. Most Professionals now prefer to use Lithium-ion powered rechargeable hearing aids where possible. Lithium-ion rechargeable batteries last up to 30 hours on one charge and they have a lifespan of up to six years.
We provide the very latest rechargeable hearing aids from all of the leading hearing aid brands if you are interested in invisible hearing aids, why don't you contact us for an appointment