Hearing Care, Hearing Tests & Hearing Aids in Columbus, Ohio

THE BEST HEARING AIDS FROM WORLD LEADING MANUFACTURERs

Delivering better hearing solutions in Columbus.
We have known Donna for a long time, she is committed, caring and professional, she cares deeply about her customers. She offers the entire spectrum of hearing care from hearing tests for infants all the way up to hearing aid evaluations for adults. She has been involved in audiology for many years in all facets of the business. If you are in Columbus and you need a caring professional to discuss your hearing with, then Donna is definitely someone you should speak to.
Auditory Processing Disorder
Donna specialises in the testing for APD, an auditory processing disorder (APD) is when the brain cannot use what is heard efficiently or correctly, even when a standard hearing test is normal. Her APD evaluations include a complete hearing evaluation and a battery of APD tests, as well as a comprehensive report with recommendations.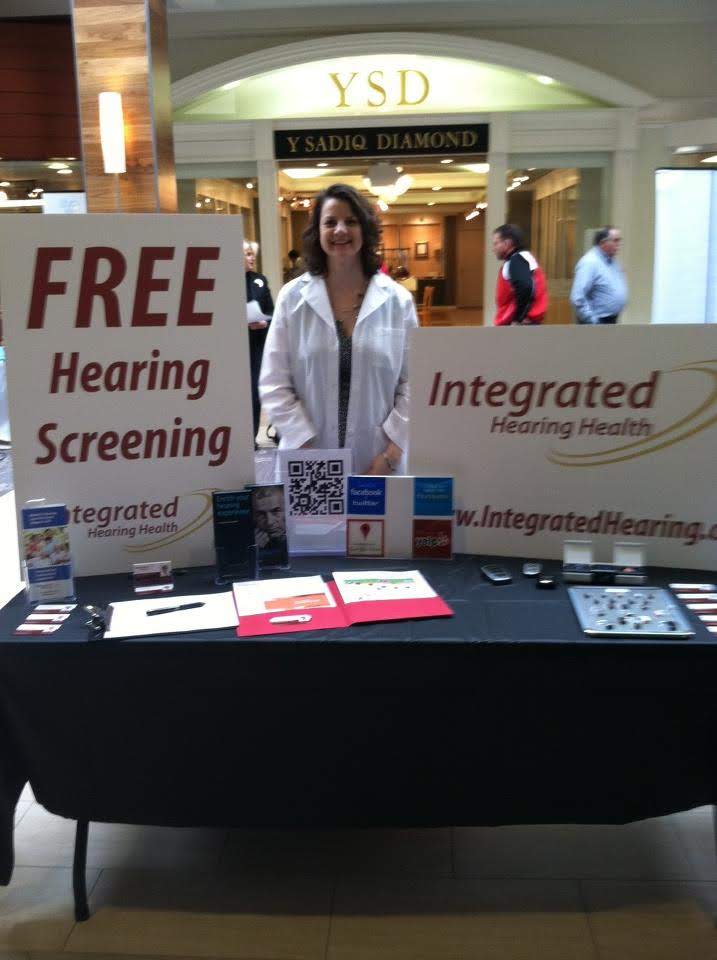 Helping You With Better Hearing
Donna Stimson Ramey, M.A., CCC-A
Donna, is the clinic's founder and director. She has a Master's Degree in Audiology and has honed her audiology skills within a variety of settings including hearing aid manufacturing, private practice, ENT practice, a non-profit organization, a children's hospital, and as an interpreter at a large university. Her in-depth knowledge and exceptional practical skills have helped thousands of people. Donna is certified by the American Speech-Language-Hearing Association, licensed in the state of Ohio, and is fluent in American Sign Language.
People Integrated Hearing Health
Rated 5 out of 5 based on 10 customer reviews
Hearing Aids
Hearing aids supplied and fitted to patient's individual hearing loss
Donna is committed, caring and knowledgable, when combined with her professional ability it is a potent mix. Her commitment to helping the people she cares for shines through.
Hearing Tests & Healthcare services
Hearing Aids
The latest hearing aids from the best hearing aid brands
Widex Hearing Aids
The latest Widex Hearing Aids including the Unique and Beyond Made For iPhone Range
Unitron Hearing Aids
The latest Unitron Hearing Aids including the Tempus Range with the smallest RIC and the smallest Rechargeable
Starkey Hearing Aids
The latest Starkey Hearing Aids including the Muse, SoundLens Synergy and Halo2 Made For iPhone Range
ReSound Hearing Aids
The latest Resound Hearing Aids including the Linx 3D and the super power Enzo2 Made For iPhone Range
Oticon Hearing Aids
The latest Oticon Hearing Aids including the amazing internet connected Opn Made For iPhone Range
Signia Hearing Aids
The latest Siemens Hearing Aids including the brand new Signia NX Technology Range and the most powerful invisible
Bernafon Hearing Aids
The latest Bernafon Hearing Aids
Phonak Hearing Aids
The latest Phonak Hearing Aids including the Rechargeable Belong Range and the only Titanium hearing aid
Looking For Hearing Aids or A Hearing Test?
We can arrange a consultation with a trusted Independent hearing healthcare professional in your area
Phonak Marvel
Rediscover The Joy Of Good Music, Re-Connect To Your World With Outstanding Sound Quality
Find Out More