Safe, Comfortable Ear Wax Removal in Keighley
Ear Wax Removal Prices in Silsden, West Yorkshire
Microsuction Ear Wax Removal From £39
No Mess, No Fuss, Just Easy Ear Cleaning

Need an appointment? Call 01535 279285 and click option 4 now or fill in the form and we will get back to you
If you would like to book an appointment or contact us for any other reason, please pop your details in below and we will get straight back to you.
The No Wax Ear Wax Removal Specialists in Keighley, West Yorkshire.
HAB Hearing Centre is the No Wax Ear Wax Removal Specialists in Silsden, Keighley. They offer Micro Suction ear wax removal, irrigation ear wax removal and manual ear wax removal. They understand the significance of value for money, that's why they offer quality products with excellent aftercare
They are confident that they won't be beaten on quality or price. They give 100% commitment to providing you with the very best in hearing services and aim to show you exactly why they have an outstanding reputation. They understand that earwax blockage is uncomfortable and irritating and they will always try to ensure that they see you as quick as humanly possible.
If there is a problem but your ears are clear we can provide high definition images of your ear canals / ear drums, offer advice and a hearing check to confirm hearing levels are normal, and email the results to you for an admin fee of £25. Appointment times are 30 minutes. Our prices allow for a return visit if required to complete the task.
Private Ear Syringing Keighley
Ear syringing is an outdated method of earwax removal. HAB Hearing Centre offers irrigation earwax removal in replacement for ear syringing. It is far safer and more comfortable.
Their ear wax removal clinic is based in Silsden and is 10 minutes from Keighley, Ilkley and Skipton. They are also handily close for ear wax removal to Colne, Burnley, Otley and Bradford, less than half an hour away. Further afield, they are less than 3/4 of an hour travelling distance by car for ear wax removal services from Harrogate, Leeds and Halifax.
Their base is in West Yorkshire and East Lancashire and parts of North Yorkshire are easily accessible. They have ample parking. If you REALLY need that wax blockage clearing quickly, efficiently, and safely with state of the art equipment in suitable premises it's not too far to get there!
Address
No Wax Ear Wax Removal Specialists (HAB Hearing Centre)
Ear Wax Removal Keighley, West Yorkshire
Price: From £

39.00

per ear
01535 279285 and pick option 4
22 Belton Road, Silsden
Keighley, BD20 0EE
HAB Hearing Centre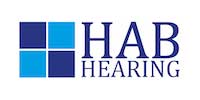 Rated 5 out of /5 based on over 29 customer reviews
"Hi Paul and Helen, hope you are both well. Just a few words to let you know how pleased I am with my new Titanium hearing aids! What a difference they have made to my life.."

S Brighouse

"Hi Paul, I would just like to offer you my sincere thanks for your professionalism, and great customer care both during and after my hearing aid fitting."

Michael R
Looking For Hearing Aids or A Hearing Test?
We can arrange a consultation with a trusted Independent hearing healthcare professional in your area