Safe, Comfortable Ear Wax Removal in Kent

Ear Wax Removal Prices in Kent

Microsuction Ear Wax Removal: £60
No Mess, No Fuss, Just Easy Ear Cleaning
Need an appointment? Call 07973187744 now or fill in the form and we will get back to you
If you would like to book an appointment or contact us for any other reason, please pop your details in below and we will get straight back to you.
The No Wax Ear Wax Removal Specialists in Kent.
Kent Hearing are the No Wax Ear Wax Removal Specialists in Kent. They offer Micro Suction ear wax removal at their hearing aid centre across Kent. They understand the significance of value for money, thats why they offer quality products with excellent aftercare
We are confident that they wont be beaten on quality and they give 100% commitment to providing you with the very best in hearing services. We aim to show you exactly why we have an outstanding reputation in Kent. They understand that ear wax blockage is uncomfortable and irritating and they will always try to ensure that they see you as quick as humanly possible. You can call them directly for an appointment or, you can simply fill in your details on the form and they will be back to you immediately
Address
No Wax Ear Wax Removal Specialists (Kent Hearing)
Ear Wax Removal Kent
Price for one ear: £

60.00
Price for two ears: £

90.00
07973187744
Kent Hearing, Suite 15, Building 80, Churchill Square
West Malling
Kent, ME19 4YU
http://www.kenthearing.com/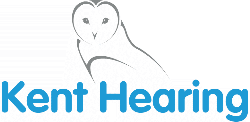 Rated 5 out of /5 based on over 25 customer reviews
"I'm so pleased the wax is gone! I was really very nervous about having wax removed from my ears. I have had syringing before and absolutely hated it, I decided to book in for microsuction. The process didn't take long and I was amazed at how clearly I could hear again. I'm so pleased that the wax is gone"

D Gosling

"I cannot recommend this place enough, DR Carling is very friendly, attentive and professional. If I have ear wax problems in the future, I wouldn't choose to go anywhere else! Highly recommended!"

J Douglas

"Outstanding service, she was excellent from beginning to end, made me feel completely at ease. Would recommend definitely!!"

B Collins
Looking For Hearing Aids or A Hearing Test?
We can arrange a consultation with a trusted Independent hearing healthcare professional in your area