Micro-Suction Ear Wax Removal in London
Private Ear Wax Removal for Adults and Children in London
Microsuction Ear Wax Removal: From £60
Need an appointment? Call 0203 747 4615 now or fill in the form and we will get back to you

More 5 star reviews than any other London Ear Wax Removal Clinic.
If you would like to book an appointment or contact us for any other reason, please pop your details in below and we will get straight back to you.
The No-Wax Ear Wax Removal Specialists in London
The City Earwax Removal Clinic Close to Everything
Hearology is the No Wax Ear Wax Removal Specialists in London. They offer Micro Suction ear wax removal and manual ear wax removal at their state of the art London Bridge hearing aid centre. With excellent transport routes close by, they are the city earwax clinic that is close to everyone. Hearology uses surgical microscopes so their ear wax removal specialists can work with absolute precision. They also use specialist ENT-grade suction equipment, which is far quieter and provides superior suction and suction control.
Hearology is not your average hearing centre
Superbly Qualified Ear Wax Removal Specialists

The Hearology team are made up of superbly qualified Audiologists, Registered Nurses and an ENT Professional. They give 100% commitment to providing you with the very best in hearing services and aim to show you exactly why they have an outstanding reputation.
Out of Hours Service
The team at Hearology understand that earwax blockage is uncomfortable and irritating and they will always try to ensure that they see you as quick as humanly possible. In order to facilitate as many people as possible, they are open from 8.am to 8.pm Monday to Friday and 10.30 am to 2.pm on Saturday.
Private Ear Syringing London
Ear syringing is an outdated and discredited method of earwax removal. Micro-suction earwax removal is quick and It is far safer and more comfortable than any other ear cleaning method.
Children's Ear Wax Removal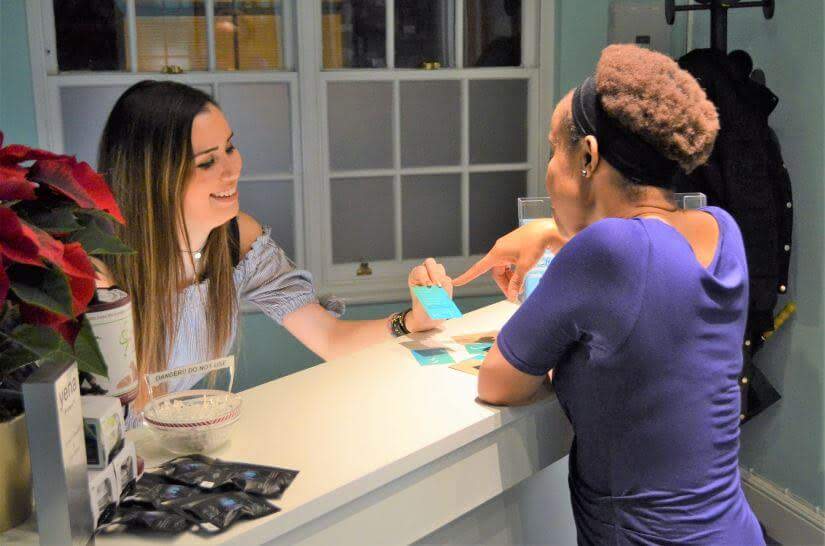 Hearology also offers micro-suction ear wax removal for Children, their expert in paediatric ear care has vast experience and will take care of your child's ears.
Special Offer on Ear Wax Removal
All appointments on Wednesdays are charged at a special price of £60. Appointments at any time for Seniors, Students, Armed Forces, Emergency Services, Nurses and Teachers are charged at £60. I.D. required
Prescriptions for ear infections
Hearology's microsuction experts can clear the effusion associated with an ear infection to provide immediate relief. We can also write prescriptions for antibiotics to remove the infection at source, so you don't have to go back to your GP for one. The prescription carries an extra charge of £30.

Rated 5 out of /5 based on over 233 customer reviews
Ear Wax Removal
Ear Wax removed from a Patient's Ear
"My micro-suction treatment at the New Broad Street practice with Michael Field was excellent! After weeks of not being able to hear and having to watch television and YouTube with subtitles, it is such an amazing feeling to get my hearing back again!"

B Shillingford

Ear Wax Removal

Ear Wax removed from a Patient's Ear

"Absolutely incredible service. I lost my hearing in my right ear on Sunday. I booked an appointment online and was seen first thing on Monday morning. They were on time, incredibly professional and friendly. My right ear was completely blocked. Vincent Howard sorted it out, painlessly, in under 5 minutes. I can't recommend them enough."

C Leonard

Ear Wax Removal

Ear Wax removed from a Patient's Ear

"I went to Hearology a few days ago after suffering a blocked ear which was painful. I had the pleasure of having Alex help me get my hearing back! Alex was extremely professional and insisted I come back again to allow the pain to subside and perform the procedure again. I cannot thank Hearology and Alex enough! I have my hearing back and no severe pain!"

B Khan

Ear Wax Removal

Ear Wax removed from a Patient's Ear
Looking For Hearing Aids or A Hearing Test?
We can arrange a consultation with a trusted Independent hearing healthcare professional in your area