There's nothing like the sound of Paradise
Crisp, natural sound, brilliant speech understanding, and personalized noise cancelling
The all-new Phonak Paradise provides crystal clear, effortless hearing in every situation.
Effortless Hearing, Astonishing Clarity, Fully Connected & So Easy To Use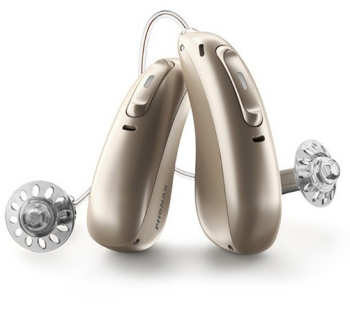 Unrivalled Speech Clarity
The brand new Paradise hearing aid range from Phonak delivers crystal clear speech recognition so you can once again enjoy family dinners, meeting friends and group gatherings. Hearing the conversation needn't be hard work with the new Paradise.
Fully automatic but offering so much power over what you hear with their outstanding app. The choice is yours, easy listening without your input or customisation on the go to suit your individual needs.
Dynamic Noise Cancellation, Speech Enhancer technology that boosts soft-level speech and Motion Hearing, all so that you are able to enjoy conversations with friends, colleagues and loved ones wherever they happen.
Bluetooth Connectivity
Rock-solid, stable Bluetooth connection to two devices at once, hands-free phone calls and audio streaming from two different devices without the fuss of disconnecting and reconnecting.
So Much Power From a Simple Tap
Answer phone calls, stream or pause music, and activate voice assistants with a simple double-tap of your ear! The motion sensor in Paradise offers you an effortless way to do all that and more. The built-in microphone that provides true hands-free calls also delivers voice assistant activation. Deeper integration with your smartphone that offers so much more.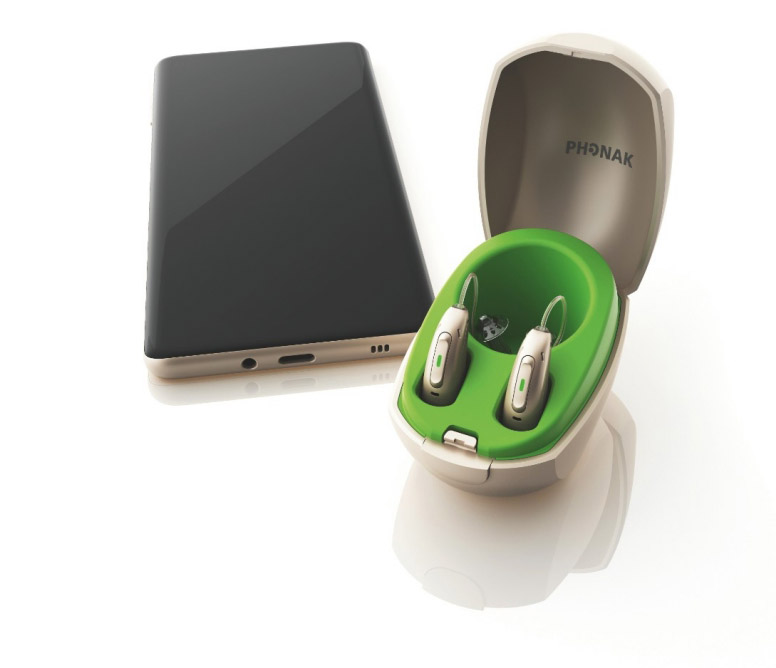 Take a Test Drive
Why don't you try Paradise for yourself, and discover how wonderful things can sound
Click on your country to find a trusted Phonak hearing health care provider near you. They will be able to fit you with Paradise so you can see for yourself what a revolution in speech quality sounds like.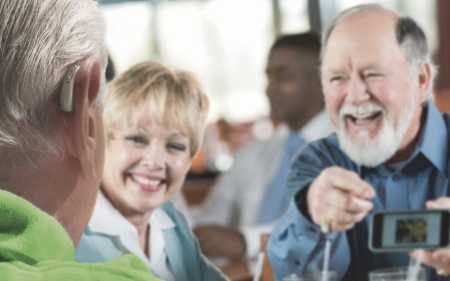 Personalized noise cancelling
It takes a lot of effort to understand conversation in noisy situations. Trying to keep up with your companions while the cacophony of sound plays in the background. An automatic noise reduction system will often help, but in the real world, every situation is different.
With the Dynamic Noise Cancellation, you can personalize the amount of noise cancellation you want in real-time – all through the myPhonak app. It means that you are better able to ensure you get to hear the conversation.
What is Your Hearing Loss Like?
Try Phonak's free and no-obligation online hearing test to see where you are at
Click on your country to go to the Phonak test.
Our Review of the Paradise
Geoff has been trialing a pair for a few weeks now, here's what he had to say
The Marvel platform was truly a fantastic hearing aid range and it was hard to consider what Phonak would do to beat it. Simply put, they built upon the Marvel and made it better with new functionality and killer features. I have been wearing Audéo P90-R, rechargeable hearing aids from the new Paradise platform for a little over a week now. The experience has been not just outstanding, but also a great deal of fun for me; in fact, I may be a little in love with them. The sound quality is excellent, the connectivity is both convenient and pretty much rock-solid stable. Finally, the tap feature is inspired, so much functionality with a simple double-tap.