Unitron Hearing Aids

A hearing aid Brand That is establishing itself
Hearing Devices From Unitron
Unitron is a Canadian hearing solutions manufacturer, however, they are owned by the Sonova Group which also owns Phonak. Unitron hearing aids have been traditionally overshadowed by Phonak, but they have come into their own over the last few years. They have introduced innovative new technology like the Flex concept and Log It All.
Unitron hearing aids have always been split into five levels of technology, in real terms, it is four levels with a basement. However, that has changed with the introduction of the new Discover hearing aids. The Discover range has four levels of technology. The levels of technology are designated with a number, in the new Discover range, it is 9, 7, 5 and 3. The Discover is also a limited offering, there are only two Receiver In Canal hearing aid device types available.
The latest platform that offers a full range of device types is the Tempus platform. In the Tempus platform, the technology ranges were Pro, then 800, 700, 600 which is the basic aid. However, as I said, they have a basement level which is designated the 500. Within each technology level, there are RIC / RITE devices they call Moxi and BTE and ITE devices they call Stride and Insera in the Tempus platform. Yes, it confuses us sometimes as well. Let's take a look at their stuff.
If You Find The Information on This Page Helpful, Please Rate The Page
Your Ratings allow us to understand if the info we provide is helpful
Rate this article
(Rated 4 stars by 77 people)





Thanks!
Unitron Discover Hearing Aids
Unitron has been teasing their new Discover with both professionals and consumers alike for the last month. The Discover is their answer to, or version of, the Phonak Marvel. Unitron and Phonak, their sister company both share hardware. Unitron tends to use the hardware in a very different way, offering different features.
Blending Seven Situation Seamlessly
To Deliver Better Hearing
The core of Unitron's focus on speech is SoundNav 3.0 which manages the core features of their hearing aids. It uses an infinite mix of seven sound situations, which allows the Discover to deliver what you need to hear better no matter the situation. Whether sharing, laughing, debating, commiserating, or simply being a great listener, their intelligent SoundCore technology makes conversations more enjoyable.
The features work together seamlessly to understand your listening environment, making the instant, fluid adjustments that you need to actively participate in every conversation, no matter the situation. So you can simply get on with enjoying the conversation without worrying about anything else.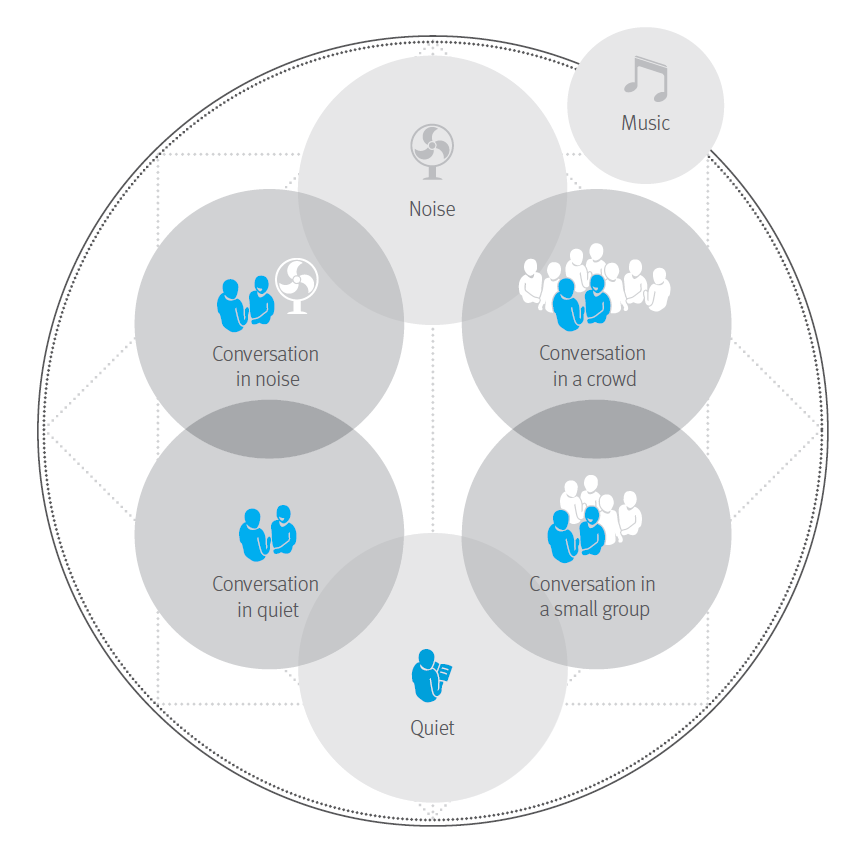 Technology Levels
Unitron hearing aids are normally split into five levels of technology, however, they seem to have split the new Discover into four, the Discover 9, 7, 5 and 3. There are certain features that are available in all levels of technology. They are the base features that Unitron provide. We will detail them here, but detail the features unique to each technology level in their respective sections. The Base Features are as follows:
Sound stabilization:
AntiShock 2
Wind control
Feedback manager
Natural Sound Balance
Ease and convenience:
Made For All direct connectivity
Rechargeable
TV Connector
DuoLink
Binaural Phone
Fitting:
New first fit approach
Automatic Adaptation Manager
Frequency compression 2
Tinnitus masker
MyMusic
Manual programs
IntelliVent
FLEX:
FLEX:TRIAL
FLEX:UPGRADE
Insights
Log It All
Ratings (including proactive alerts)
Overall satisfaction
Usage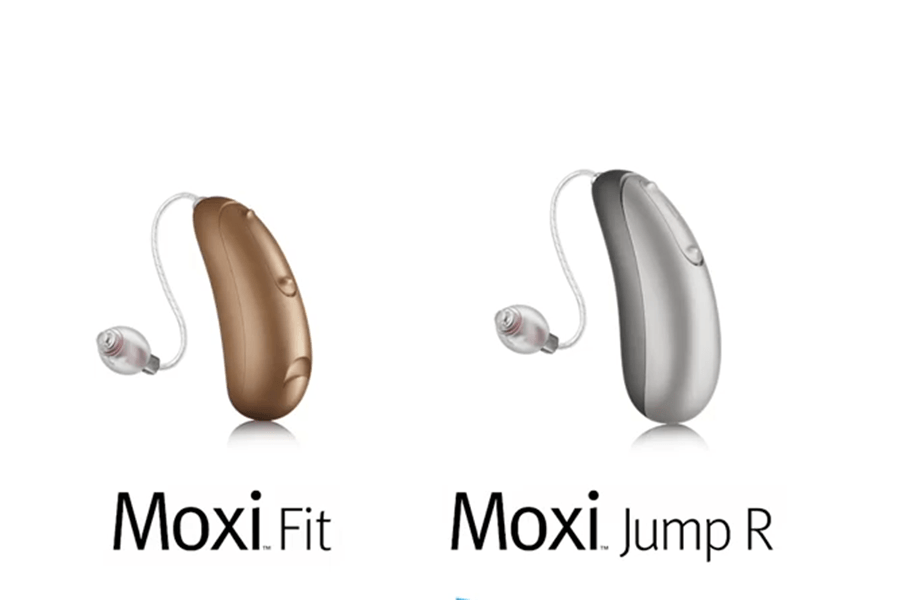 Two Hearing Aids
It appears for the first time ever that Unitron may not be launching a full set of Receiver In Canal (RIC) devices at launch. Phonak did this with the Audeo Marvel, seems like Unitron is going to do the same thing. It looks like there will be a size 312 traditional battery RIC and a lithium-ion powered RIC at launch.
Made For Any Phone
We do know that the devices will be Made For Any Phone hearing aids which will mean a seamless stereo connection to any Bluetooth enabled cell phone or sound source. I would assume you will be able to take calls just by pressing a button on the hearing aid. Here's one of the videos doing the rounds.