Hearing Aids, Hearing Tests & Hearing Care in Edinburgh

THE BEST HEARING AIDS FROM WORLD LEADING MANUFACTURERs

25 years of experience delivering better hearing solutions in Edinburgh.
Edinburgh Hearing Practice is a premium, independent, family-run hearing practice based in Corstorphine who are committed to helping you on your journey to better hearing.
They understand the impact that hearing may have on many aspects of your lifestyle and health and they deliver the hearing aids and support to allow you to live your life in the way you want. They understand that taking the first steps towards better hearing can be daunting, but they are committed to providing you with the very best care, information and support so that you are able to make an informed decision. As an independent practice, they will make treatment recommendations based purely on your needs and will provide lifelong service and aftercare to release the full potential of your hearing aids.
If you would like to book an appointment or contact us for any other reason, please pop your details in below and we will get straight back to you.
Address

Edinburgh Hearing Practice
Hearing Aids, Hearing Tests and Hearing Healthcare
http://www.edinburghhearingpractice.co.uk/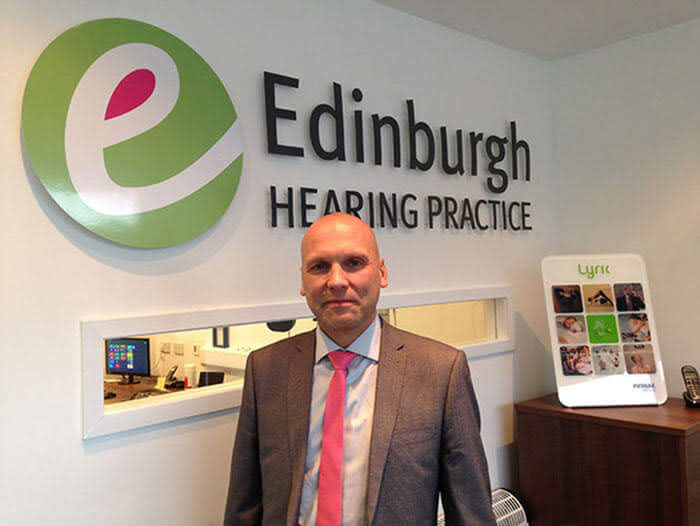 Helping You With Better Hearing
Martin Smith FDSC
Martin Smith has worked in the hearing aid industry for over 20 years. He worked for an American hearing aid company then joined the largest hearing healthcare manufacturer, working there for over 15 years as Product Manager. Martin studied Hearing Aid Audiology at the Queen Margaret University in Musselburgh, gaining his qualification in 2015.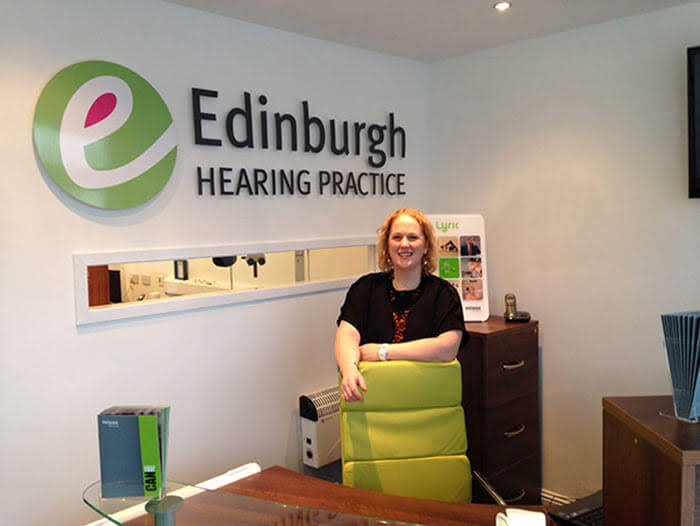 Delivering Outstanding Hearing Aid Benefit
Katie Webster BSc (hons) PG Dip RHAD
Katie qualified as an audiologist over 10 years ago. She has worked in the NHS and more recently for one of the leading hearing aid manufacturers in the world. Katie was responsible for the roll out of Lyric in the UK, the world's first extended wear hearing aid and worked closely with the research and development team in Switzerland. Katie trained all of the current Lyric providers in the UK and Ireland and has fitted more lyric devices than anyone else in the UK.
Latest News & Information From The Blog
Rated 5 out of /5 based on over 42 customer reviews
Hearing Aids
Hearing aids supplied and fitted to patient's individual hearing loss
"I am an experienced hearing aid user who recently attended Edinburgh Hearing Aid Practice for assessment. The latter was the most comprehensive I have experienced to date. Audiologist Katie was meticulous in arriving at the best solution for me. She has a positive and sympathetic approach which is so important in this sensitive area."

Phillip Michaelson

Hearing Aids

Hearing aids supplied and fitted to patient's individual hearing loss

"after reading which consumer report they recommended independents and I chose Edinburgh hearing practice and I'm glad I did. Katie and Martin are excellent in checking your hearing and advising on the best aid suited to you. After sales service is second to none and I have no hesitation in recommending them"

Robert Crombie

Hearing Aids

Hearing aids supplied and fitted to patient's individual hearing loss

"Thank you so much for restoring my hearing, I only wish I had come to you first! Amazing service, you really care and went over and above to fix the issue. Highly recommended and I will definitely come to you first next time!"

Fione McGowan

Hearing Aids

Hearing aids supplied and fitted to patient's individual hearing loss
Hearing Tests & Healthcare services Edinburgh
Hearing Aids Scotland
The latest hearing aids from the best hearing aid brands across the UK
Looking For Hearing Aids or A Hearing Test?
We can arrange a consultation with a trusted Independent hearing healthcare professional in your area