Hearing Aids & Hearing Care in England
At Know, we partner with and support Independent hearing health providers across England. In fact, we want to form the biggest network of trusted Independent Hearing Providers across the UK
Independent Hearing Aid Providers Across England
As you may know, we support Independent hearing aid providers for a number of reasons, although primary among them is the recognised level of care and service they offer. Independent hearing aid providers offer real choice in hearing aids, keen hearing aid pricing and a better level of service and aftercare. We have detailed the areas that Independents we know and trust work across in England, in each area there may be a choice of two different providers. Independent hearing aid centres offer a real choice in hearing aids, keen hearing aid pricing and a better level of service and aftercare.
Providing Hearing Tests & Hearing Aids in England
The well respected consumer magazine Which?, found in a survey of their members that Independent hearing aid providers came out on top for products/pricing, staff/service, and arrangements/facilities. This is just further validation of what we ourselves know to be true. We are building a network of trusted hearing aid providers across the UK and Ireland and they will appear on our Find A Provider pages. We hope you find it helpful.
Our Promise To Consumers

Our mission here on Hearing Aid Know is to offer the very best advice on hearing aids and the people who provide them. Our focus is on honest advice that you can trust. With this in mind, we will not detail a hearing aid provider that we do not trust to provide you with the latest hearing aids and care you need to succeed.
Hearing Tests & Healthcare services
Hearing Aid Centres England
Hearing Aids Essex
Our network has one trusted associate in the Essex area, he owns a long standing Independent hearing care business.
Find Out More
Hearing Aids UK
The latest hearing aids from the best hearing aid brands across the UK
Looking For Hearing Aids or A Hearing Test?
We can arrange a consultation with a trusted Independent hearing healthcare professional in your area
Buy Your Hearing Aid Supplies in Our Online Shop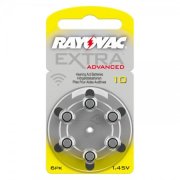 All Makes of Hearing Aid Batteries
All makes and sizes of hearing aid batteries available online in our shop. Rayovac, Duracell, Powerone and more, easy online purchase delivered to your door
Wireless Accessories For Hearing Aids
Wireless accessories for every hearing aid. We stock the latest and best in wireless add-ons for your Phonak, Widex, Oticon, GN ReSound, Siemens, Starkey or Unitron hearing aids.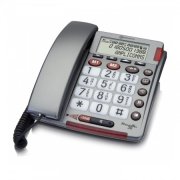 Phones For People With Hearing Loss
Talking on the phone can be difficult if you have a hearing loss - a phone designed specifically for the hard of hearing could help to make it easier.