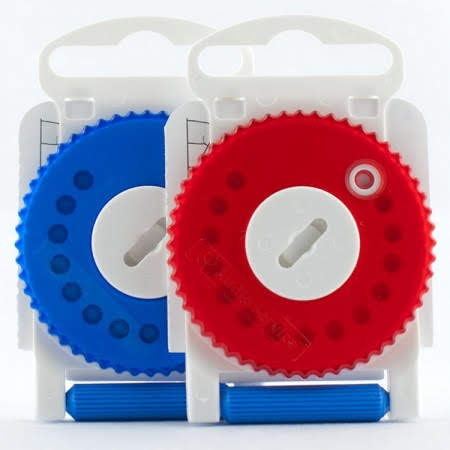 HF3 Gauze Wax Filter Dispensers
HF3 gauze wax guards, used on some Siemens and Resound hearing aids, colour coded red for right sided hearing aids or blue for left sided hearing aids. Pack of 15 – Standard size – 3mm diameter.
---
Commonly specified on ITE products from Resound and Siemens and some Phonak ITE's and older Resound RIE products. More recently Resound has been supplying its products with the Cerustop wax filter system.

The HF3 gauze wax guards were the original and larger of the HF series wax guards and they have the following dimensions:

Diameter: 3.11mm Height: 1.27mm

The HF3 filters are far more commonly encountered than the smaller HF4 version (diameter 2.4mm) and are not interchangeable.
Rate this article
(Rated 5 stars by 2 people)





Thanks!
Phonak Marvel
Rediscover The Joy Of Good Music, Re-Connect To Your World With Outstanding Sound Quality
Find Out More