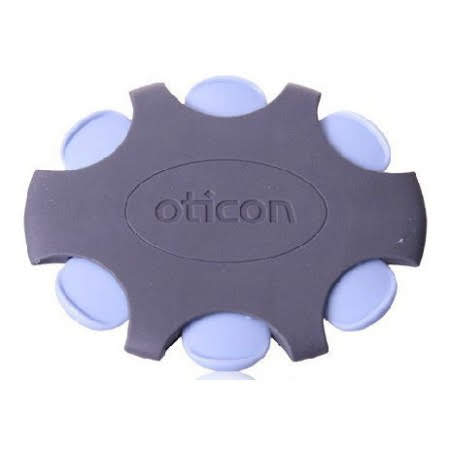 Oticon NoWax Wax Guards
Oticon NoWax wax guards. Used mainly Oticon and Bernafon hearing aids to prevent earwax getting in to your hearing aid.
---
Earwax is one of the main causes of problems in hearing aids

Everyone produces earwax, some more than others - that wax can get in to your hearing aid and stop it from working as well as it should, in some cases it can stop the aid from working completely. Oticon and some Bernafon hearing aids are fitted with these NoWax guards to stop wax getting in to the aid - these small mesh guards need to be replaced when a build up of wax occurs.

Oticon NoWax guards - for most Oticon models

Used mainly by Oticon and Bernafon to prevent ongoing problems with wax. Includes six individual tabs with two prongs on each. Use the empty prong to pull out the old wax guard and replace it with the new one provided on the second prong. No Wax is made from environmentally friendly material, making it easy to discard after use.

How do I change the NoWax filters?

This pack of NoWax filters comes with simple-to-use tools which make it quick and easy to change the filters - no fiddling around with tiny parts needed.
Rate this article
(Rated 4 stars by 3 people)





Thanks!