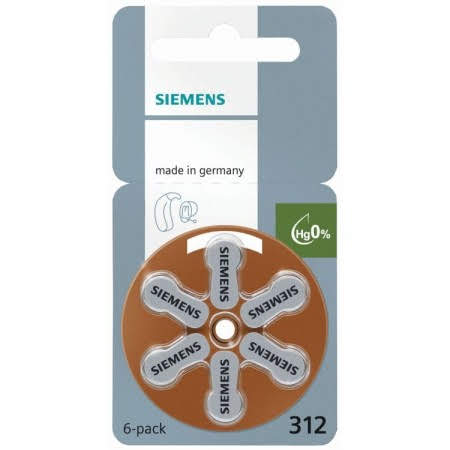 Siemens Size 312 Hearing Aid Batteries
Siemens size 312 hearing aid batteries. Colour coded brown. Long tab useful for customers with limited dexterity. Used mainly for half shell / canal (ITC) hearing aids. 1.45v. Up to 3 years of shelf life. Please select the quantity you require from the
---
Product Description

Siemens size 312 hearing aid batteries. Colour coded brown.

Long tab useful for customers with limited dexterity. Used mainly for half shell / canal (ITC) hearing aids.

1.45v. Up to 3 years of shelf life. Please select the quantity you require from the drop down box.
Rate this article
(Rated 4 stars by 2 people)





Thanks!
Phonak Marvel
Rediscover The Joy Of Good Music, Re-Connect To Your World With Outstanding Sound Quality
Find Out More