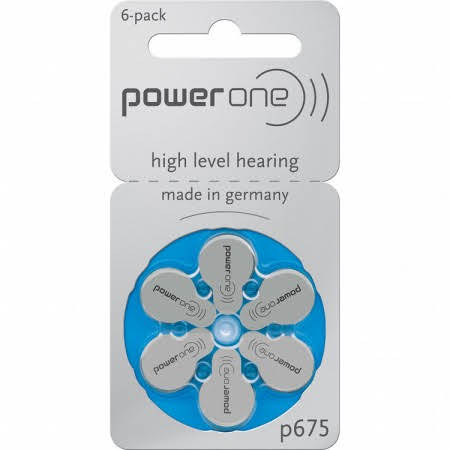 Siemens Size 675 Hearing Aid Batteries
Siemens size 675 hearing aid batteries. Colour coded blue. Long tab useful for customers with limited dexterity. Used mainly for super power behind the ear (BTE) hearing aids. 1.45v. Up to 3 years of shelf life. Please select the quantity you require
---
Product Description

Siemens size 675 hearing aid batteries. Colour coded blue.

Long tab useful for customers with limited dexterity. Used mainly for super power behind the ear (BTE) hearing aids.

1.45v. Up to 3 years of shelf life. Please select the quantity you require from the drop down box.
Rate this article





Thanks!
ReSound LiNX Quattro™
Rediscover The Joy Of Good Music, Expand your world with an unmatched quality of sound
Find Out More