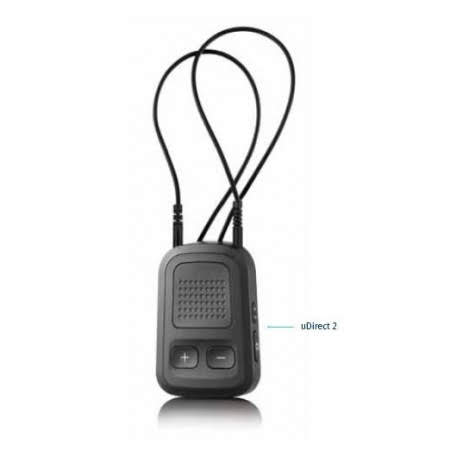 PLEASE NOTE:
We can only deliver this product in the United Kingdom.
Unitron uDirect Streamer (for Quantum Era, and North hearing aids)
This sleek accessory wirelessly delivers clear sound signals directly to both of your wireless hearing aids, resulting in a range of benefits:
---
This sleek accessory wirelessly delivers clear sound signals directly to both of your wireless hearing aids, resulting in a range of benefits:

Conveniently acts as a remote for quick access to essential features of your hearing aids
Promotes safer, hands-free operation of Bluetooth enabled mobile phones
Plug in your MP3 player for wireless transmission of music and audio to your hearing aids without the need for headphones
FM signals are sent to both hearing aids wirelessly providing clear and comfortable sound

uDirect v2 is compatible with Unitron Quantum Era hearing aids and uDirect v3 is compatible with Unitron North hearing aids, if you are unsure which version to order please ask us for details.

NB. The Unitron uDirect does not need to be paired to your Unitron hearing aids for bluetooth streaming to work, you just need to make sure your Unitron hearing aids are wireless compatible. Petite models and CIC's will not be compatible with the uDirect. However if you wish some of the other features to work, including the remote control features you will need to arrange for the uDirect to be paired with your hearing aids. You will need to arrange for this locally (you may be charged a fee for this service).

If you are unsure you can contact us via our webform on the Contacts page with details before purchase and we will advise accordingly.

This product ships with a UK mains wall charger, the uDirect can also be charged via a USB to mini USB cable via your PC / laptop too.

---

N.B. This product MAY be eligible for supply to UK customers as a Zero Rated VAT product, please read carefully before choosing whether to pay for your purchase at Zero Rate of VAT or including VAT from the drop down box below. If you feel you are eligible for Zero Rate of VAT for this product you MUST provide us with a declaration before we can ship the product, not doing so will delay shipment. Instructions of how to do this are in the link above.

The price of this product includes Royal Mail Special Delivery shipping (or Royal Mail International Signed For if ordering outside the UK), there is no additional charge for shipping, and no option to reduce the price by asking us to send by standard mail, this is due to the value of the item.
Rate this article





Thanks!
Buy Your Hearing Aid Supplies in Our Online Shop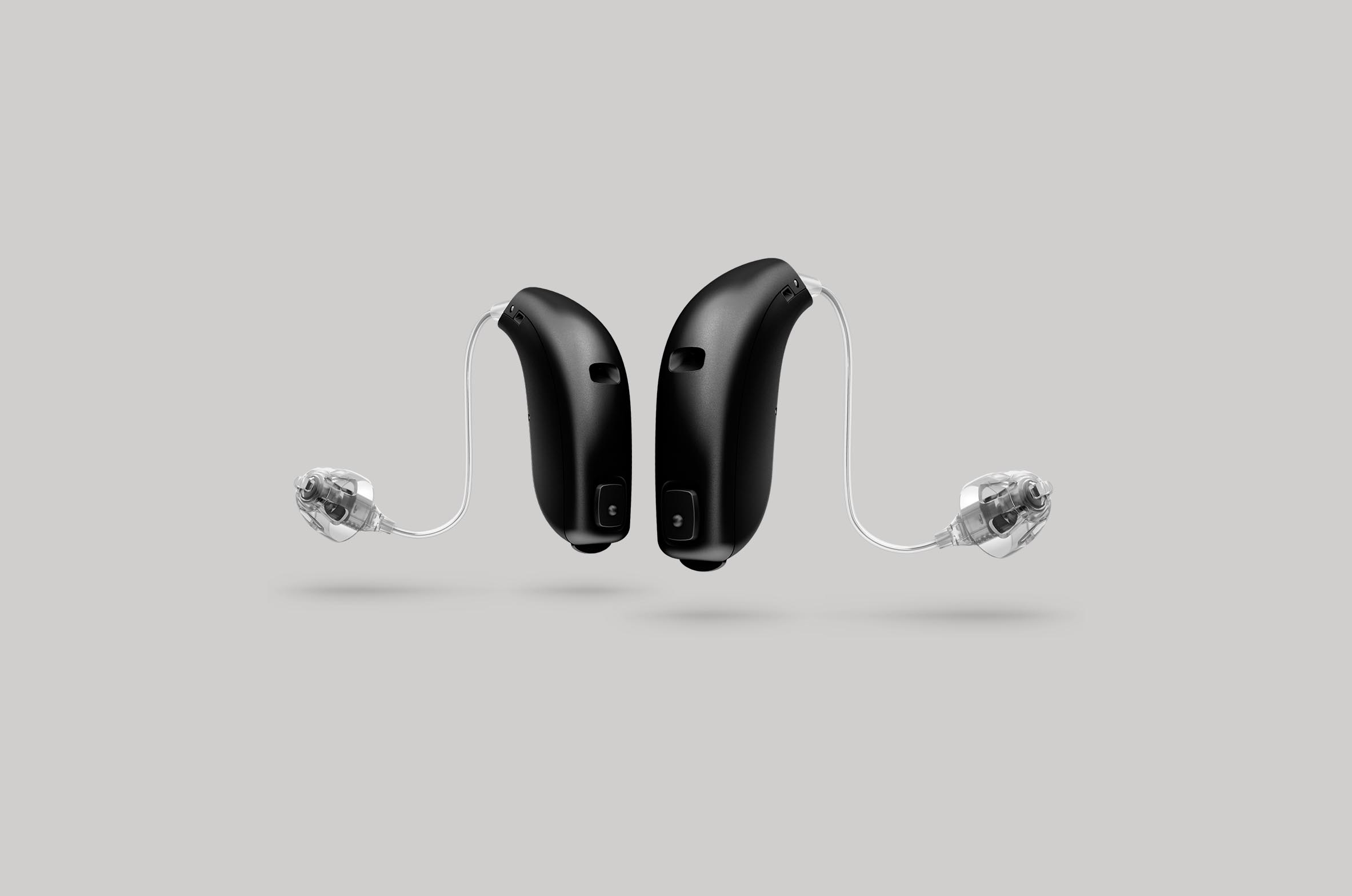 All Makes of Hearing Aid Batteries
All makes and sizes of hearing aid batteries available online in our shop. Rayovac, Duracell, Powerone and more, easy online purchase delivered to your door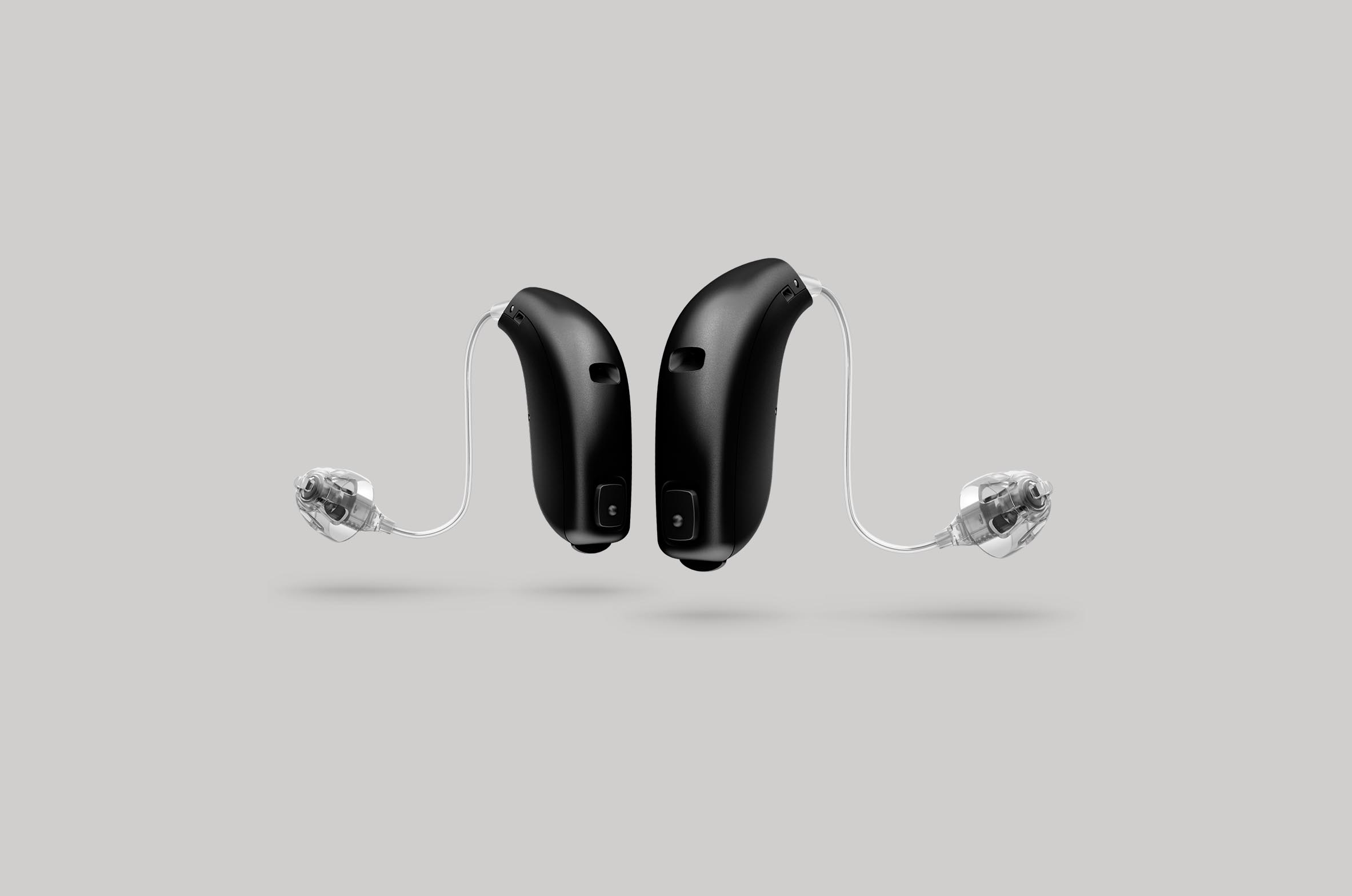 Wireless Accessories For Hearing Aids
Wireless accessories for every hearing aid. We stock the latest and best in wireless add-ons for your Phonak, Widex, Oticon, GN ReSound, Siemens, Starkey or Unitron hearing aids.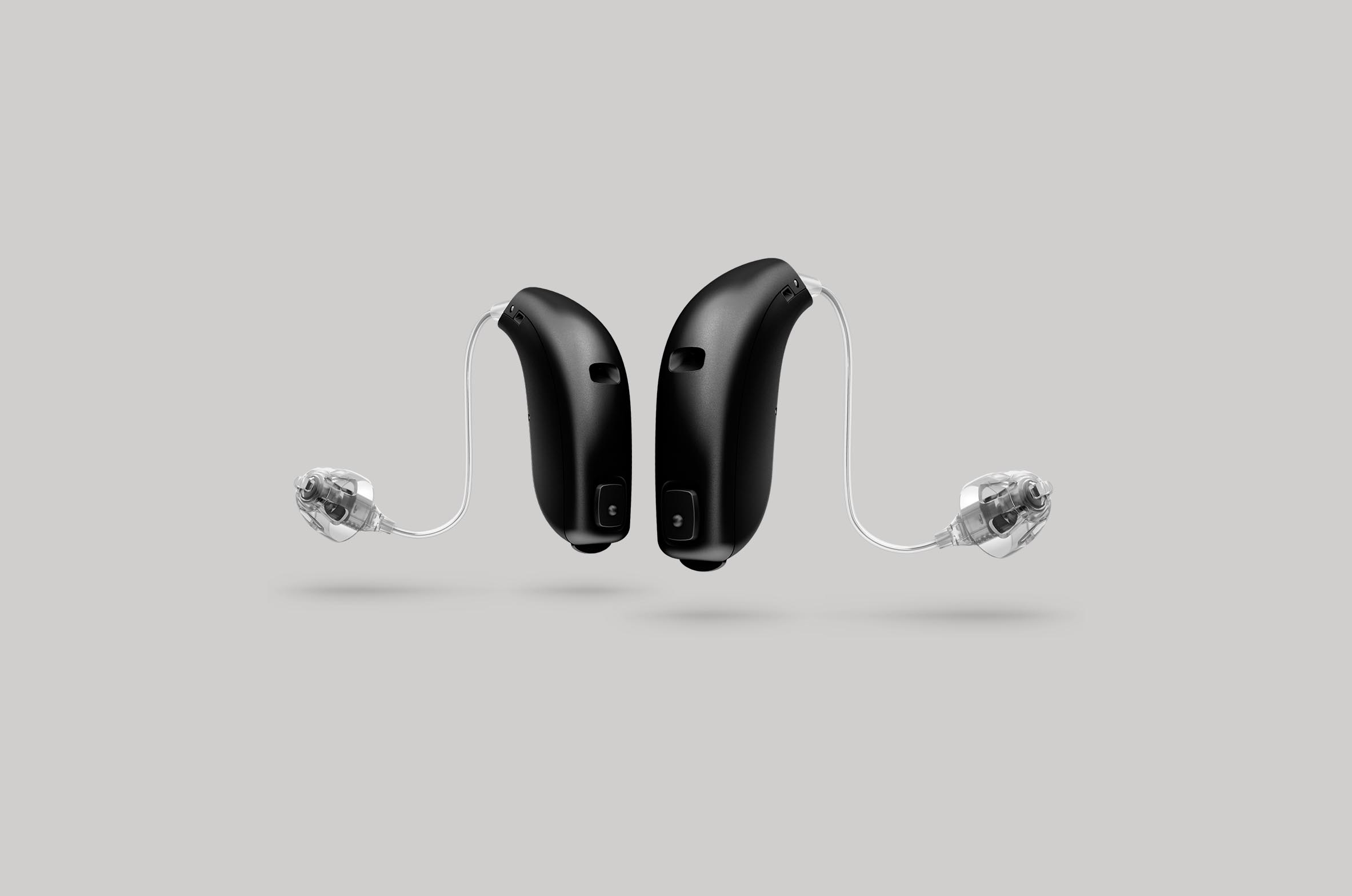 Phones For People With Hearing Loss
Talking on the phone can be difficult if you have a hearing loss - a phone designed specifically for the hard of hearing could help to make it easier.