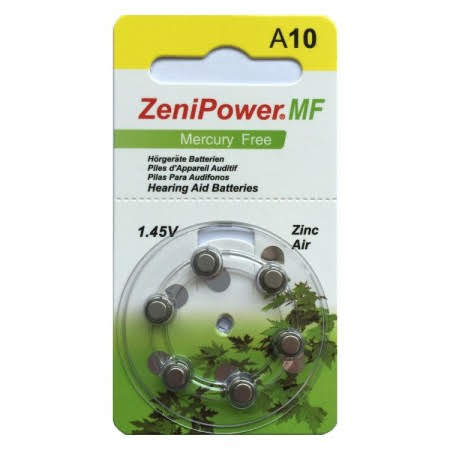 Zenipower Size 10 MF Hearing Aid Batteries
Zenipower size 10 Mercury Free hearing aid batteries colour coded yellow. Used mainly for completely in canal hearing aids (CIC / IIC) and some on the ear (RIC, OTE). These batteries have up to 3 years of shelf life. 1.45v. Please select the quantity
---
Zenipower size 10 Mercury Free hearing aid batteries colour coded yellow.

Used mainly for completely in canal hearing aids (CIC / IIC) and some on the ear (RIC, OTE). These batteries have up to 3 years of shelf life.

1.45v. Please select the quantity you require from the selection box.
Rate this article





Thanks!