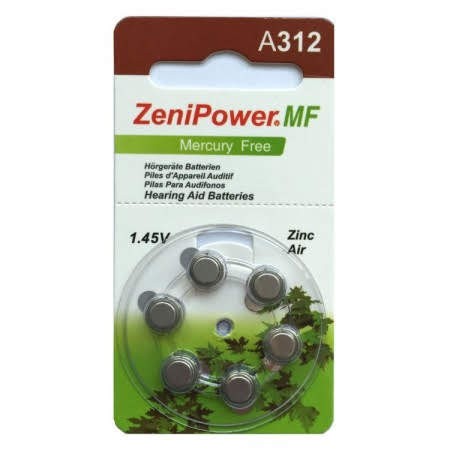 Zenipower Size 312 MF Hearing Aid Batteries
Zenipower size 312 Mercury Free hearing aid batteries colour coded brown. Used mainly for in the canal hearing aids (ITC) and some on the ear (RIC, OTE). These batteries have up to 3 years of shelf life. 1.45v. Please select the quantity you require
---
Zenipower size 312 Mercury Free hearing aid batteries colour coded brown.

Used mainly for in the canal hearing aids (ITC) and some on the ear (RIC, OTE). These batteries have up to 3 years of shelf life.

1.45v. Please select the quantity you require from the selection box below.
Rate this article





Thanks!
Phonak Marvel Hearing Aids
This Christmas, Why Don't You End the Frustration of Hearing Loss and Get on with Living?
Find Out More