Don't try this at home!
Written by

Steve Claridge
---
Found this funny video on YouTube. Will your hearing aid blend?
---
Search Blog
---
Confused about buying a hearing aid?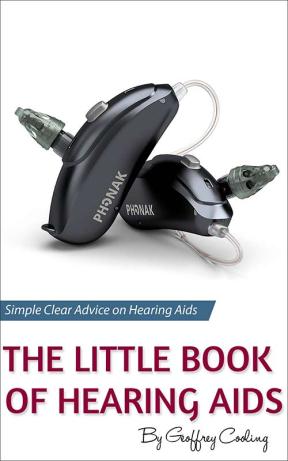 Looking for clear, no-nonsense advice on hearing aids, their technology levels, features, pros and cons? We might have the book for you, purchase the Little Book of Hearing Aids on Amazon. The only hearing aid Buying guide you will ever need.
About The Authors
---
Hearing Aid Know is written by Steve Claridge and Geoffrey Cooling. Steve has been wearing hearing aids for over thirty years and Geoff is a veteran of the audiology industry. Together they give a holistic view of the hearing aid industry and the equipment available from both sides of the fence.
Learn Why Real Ear Measurements Are Imperative For Hearing Aids
---
Real Ear Measurements, REMs or Speech Mapping are imperative for best practice hearing aid fitting
Blog Categories
---