Hearing aids for the discerning gentleman from ExSilent
---
I've just discovered the ExSilent hearing aid brand thanks to the always-informative Hearing Mojo. ExSilent is a young company from the Netherlands that produces invisible hearing aids that sit deep in the canal.
Hearing Mojo is covering ExSilent's new QLeaf Pro aid that has a feature that allows you to change programmes by tapping gently the outside of your ear. The problem being that invisible hearing aids sit so deep that it would be very difficult to press a button on the hearing aid's shell – Starkey solved this problem with their iSyncs by letting you switch programmes and other settings using either a remote control or your mobile phone. Others use a magnetic wand that you wave close to your ear.
Read David's piece on Hearing Mojo for an explanation of ExSilent and their products.
As I said above, I hadn't heard of ExSilent before and I've just visited their website for the first time and I was struck by their brand photos on there. Here's one from their site: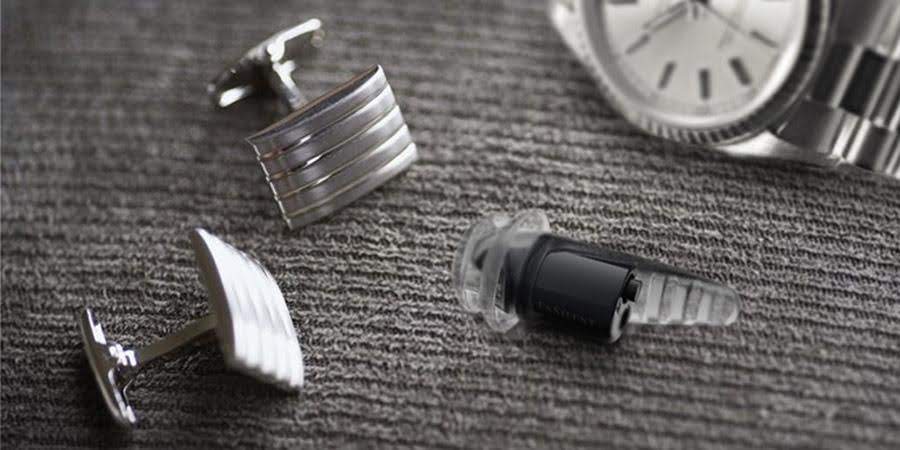 Amazing! It took me a good 20 seconds to even see the hearing aid in that picture (it looks better on their site that it does on here). If that's not saying, "your hearing aid is part of your wardrobe, don't fear it" I don't know what is. It's this kind of advertising that will help bring hearing aids into the mainstream and make them something that people are comfortable wearing.
---