I have worn the latest hearing aids from Signia and found them very impressive. You can read more about my experiences in the article "Signia Pure 312 7 Nx Hearing Aids, Here is What You Need to Know". One of the things that was jaw-droppingly good was the Own Voice Processing or OVP feature. In this article, Dr Tricia Benjamin discusses why OVP might be worth thinking about if you are looking for hearing aids. Without further blah, I will hand you over.
Geoff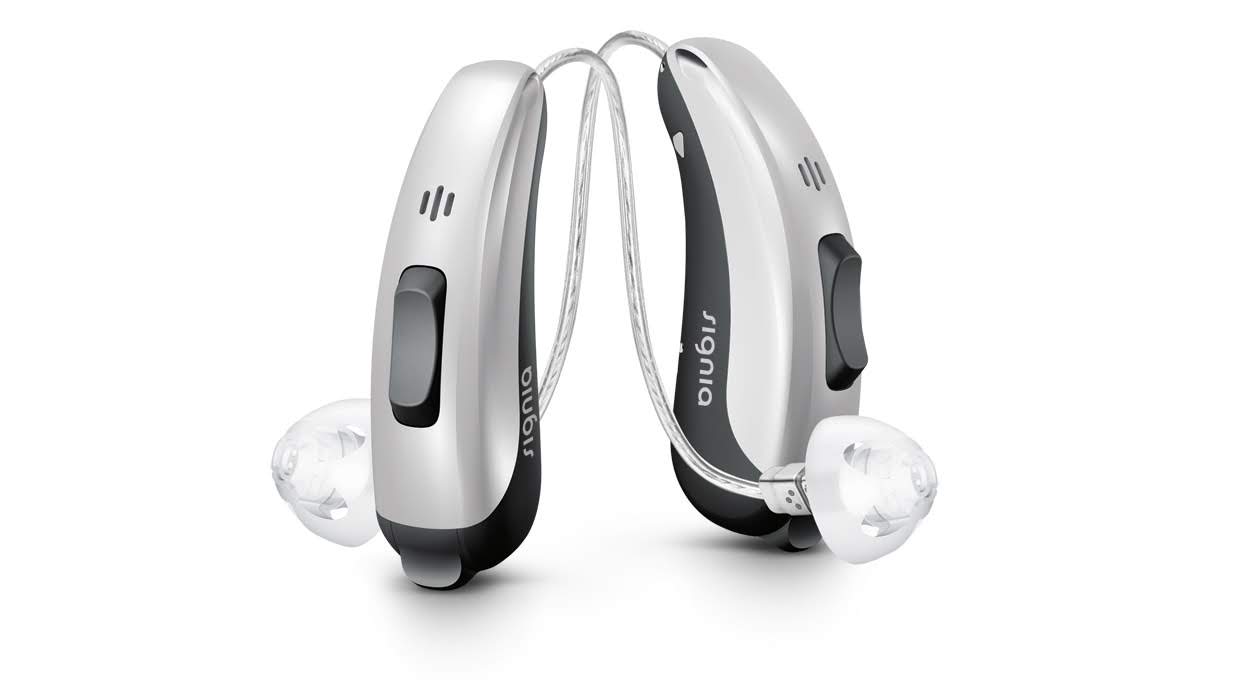 Hearing loss presents much more than just a diminished ability to hear the world around you. It can affect all aspects of your life, from your relationships with family and friends to your career success and overall health. A simple way to solve these issues is to wear properly-fitted hearing aids. However, it can be a significant transition and can take time to get accustomed to your new hearing aids. Some people never adjust and will ultimately reject their hearing aids, contributing to the fact that only 20 per cent of people who could benefit from wearing hearing aids actually use them.
While the reasons people might return hearing aids can vary, one of the most common complaints is that they don't like how their own voice sounds to themselves. When wearing traditional hearing aids, your own voice may indeed sound too loud, tinny, or otherwise unnatural. This issue was highlighted by a recent study that found only 41 per cent of hearing aid wearers surveyed are satisfied with how their own voice sounds. Though some get used to it, others may become frustrated and stop wearing their hearing aids altogether.
The importance of hearing your own voice
The way you hear your voice is a part of who you are and how you communicate with others. When your voice sounds different from the way you've always heard it, it can feel like a part of you has changed. Hearing that difference all day can be distracting and upsetting, and you might prefer to put up with your hearing loss rather than wear hearing aids that alter how you hear yourself speak.
For too long this issue has prevented many people with hearing loss from benefitting from the devices that help them hear. Not wearing hearing aids, or altering the manner or how much you speak because you don't like the way your voice sounds, can diminish your quality of life and potentially lead to social isolation or depression.
Previous attempts to solve the own voice issue come up short
What makes the own voice issue so difficult to solve? To understand the challenge, it's important to look at the way hearing aids work. The devices amplify sounds so the listener can better understand speech and hear sounds they may otherwise have missed. However, the microphones in hearing aids that capture speech and other sounds also pick up their own voice as part of the soundscape (or environment). When processed along with other input, the patient's own voice can end up sounding loud and unnatural.
Common attempts to reduce this problem have been for the hearing care professional to reduce the amplification of the hearing aids in various ways until the wearer's voice sounded better. While this can help with accepting the way their own voice sounds, it can often lead to increased difficulty in understanding speech or other important sounds in the environment.
An own voice solution that works
The key to solving the own voice issue is to create hearing aids that process the sound of the wearer's voice separately from the rest of the soundscape. The only solution currently available to do this is called Own Voice Processing, or OVP™, which separates your own voice from the rest of the soundscape and processes it in a way that makes it sound as natural as possible.
This capability is made possible by advanced technology using complex silicon microphone networks that detect the path of sound as it travels from your mouth to the hearing aids. Through full bandwidth audio exchange, the two hearing aids communicate with each other, share data, and enable the continuous own voice detection to identify your voice in all situations. This dual processing of your own voice separates it from the soundscape and allows for a natural hearing experience where everything sounds like it should—whether it may be other people speaking, ambient noises, or your own voice.
Rather than having to settle for a compromised ability to hear speech in favour of improving the sound quality of your own voice, OVP eliminates the challenge via a sophisticated and unique solution. The results speak for themselves. A study conducted amongst hearing aid wearers who were previously dissatisfied with their own voice shows that 80 per cent were satisfied after being fit with hearing aids with OVP processing.
Hearing your own voice, naturally
Wearing hearing aids can be a major adjustment that changes how you go about your life each day. In addition to hearing sounds you might not have heard in years and the regular routine of taking care of your hearing aids, another difficult part can be getting used to your own voice. When hearing aids are equipped with OVP, an essential part of who you are – your own voice – will sound more natural and familiar to you.
Like us on Facebook to keep up with the latest news on hearing aids and hearing loss or simply subscribe to our newsletter.
If you like what you see, share it so others can benefit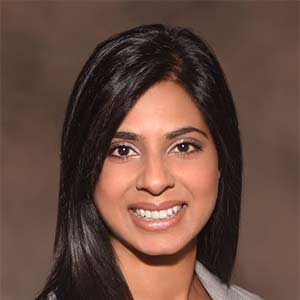 Tricia Benjamin, Au.D.
Dr Tricia Benjamin is a Clinical Education Specialist with Sivantos, Inc. She is responsible for training customers and staff on existing and new developments in the areas of technology, products, and software. Such training includes in- and out-of-office visits, as well as virtual sessions with customers. Tricia joins Sivantos with more than 12 years of clinical experience in diagnostic and dispensing audiology, where her primary focus was in the selecting and fitting of appropriate hearing aid technologies to successfully rehabilitate patients with hearing loss, tinnitus, and single-sided deafness. She has worked in many private and ENT-based practices across North America. Tricia received her doctorate in Audiology from Salus University, PA, master's degree in Communication Sciences and Disorders from The University of Western Ontario, Canada, and bachelor's degree in Science with an emphasis in Speech-Language Pathology and Audiology from Andrew's University, MI.
Looking For the Latest Hearing Aids or A Hearing Test?
Arrange a consultation with a trusted Independent hearing healthcare professional in your area