In this departure from the norm, we have guest author Dr. Tish Ramirez, the Sr. Manager of Education and Training for Signia giving us her views on the intertwining of technology in general and how its effects will help you in your search for better hearing. Go on, tell the truth, you are just glad it isn't me prattling on again. I now hand you over to the good lady herself.
In our modern, digital lives, so many of the technologies we use each day are now intertwined. This network of connected devices is known as the Internet of Things, or IoT, and has changed the way we do even the most basic of tasks.
Just think about how you can turn on the lights in your home from your smartphone on way back from work. Your car can alert you to traffic and tell you the fastest way to get around. Your own bed can analyze your sleeping patterns to help you get a better night's rest. If you have hearing loss, the IoT can even transform how you hear.
Hearing aids have evolved considerably over the years to become more advanced and better connected. No longer limited to just sitting in your ears and amplifying sound, they now leverage the IoT to connect to the larger world around you. As a result, you benefit from greater convenience and improved hearing care every day.
Enhanced listening in all situations
Today's hearing aids allow you to not only hear better, but also enjoy a truly optimal listening experience, no matter what you want to hear. This includes even the most common daily activities, like listening to music, watching TV, and talking on the phone. When connected to a smartphone, ringtones and alerts stream directly to both ears, ensuring you can hear notifications even if your phone isn't close by.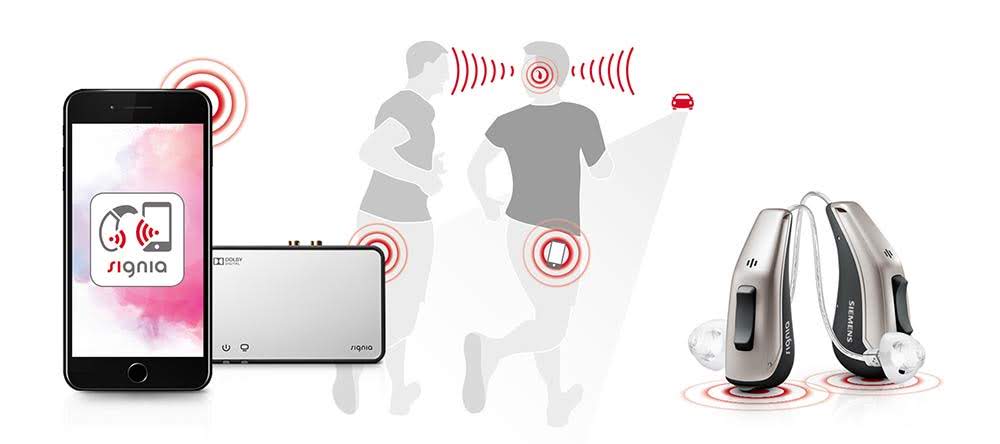 This functionality also works during voice calls, enabling you to hear the other person through your hearing aids and making sure you don't miss out on important conversations. Pairing hearing aids with a smartphone provide a better way to listen to music as well by streaming your favorite songs directly into both of your hearing aids.
Instead of straining to hear music or having to crank up the volume from another device, you can listen whenever and wherever you want at a comfortable decibel level for a truly personalized, enjoyable experience. New hearing aid technology also enables you to stream audio from the TV directly into both ears. You can adjust the volume from the smartphone app, rather than on the TV, for yet another fully customizable approach to everyday activities.
Hearing care anytime and anywhere
The IoT has revolutionized how you connect to your hearing care professional (HCP) with the introduction of telehealth services. Through this technology, you can interact with your HCP via messaging or video chat from your smartphone. This is particularly useful for people who live in remote areas, lack transportation, or otherwise have difficulty getting to their HCP's office.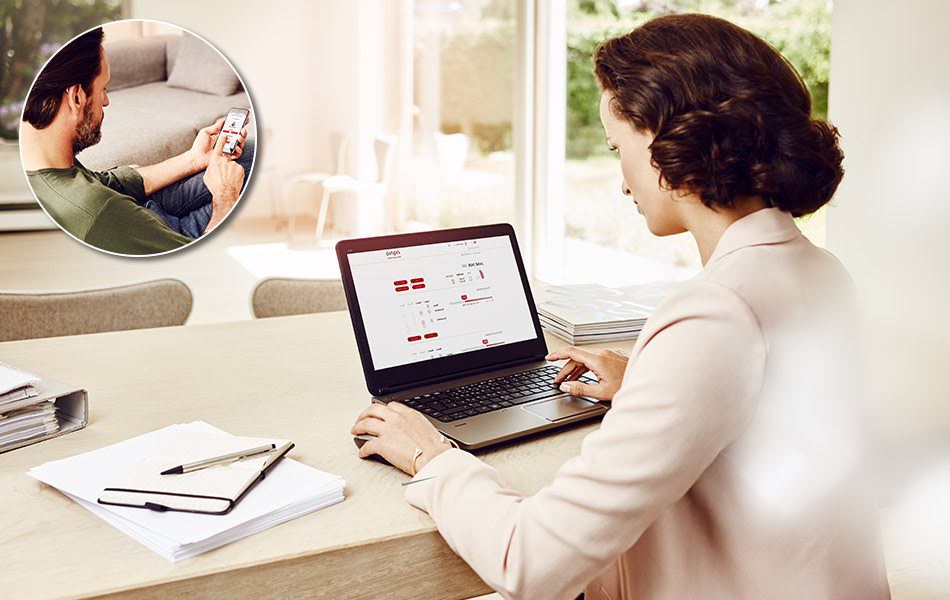 Beyond convenience, such technology has a positive impact on adoption and use of hearing aids – especially if you're a first-time wearer. The initial days and weeks with new hearing aids are critical. Any dissatisfaction or discomfort can lead to abandonment of the devices. However, when you can let your HCP know that something isn't right as soon as possible, the HCP can provide immediate service and even adjust the hearing aids remotely. With real-time, remote fine-tuning, HCPs can ensure you are satisfied from the beginning, setting you up for continued success with your hearing aids.
Greater flexibility and discretion
Throughout the course of the day, you may need to adjust the volume or change the settings of your hearing aids. Traditionally, this required you to adjust the hearing aids manually to get them to the proper setting or using a separate remote control. With the latest in connected technology, such adjustments can be done directly from your own smartphone while eliminating the need for another device.
The benefits are numerous. For one, it provides you with a discreet way to manage your hearing. Rather than excusing yourself from a situation or waiting for an appropriate time to adjust your hearing aids, you can make the needed adjustments whenever and wherever it is most convenient. In addition to improved flexibility and privacy, connecting hearing aids to smartphones enable you to adjust the settings for every situation throughout the day, empowering you to take hearing health into your own hands.
Connected Technology in Your Ears
The age of the IoT has introduced new ways to connect with the world around us. It has enabled our smartphones to become miniature control centers in the palms of our hands, managing so many of our other devices, including hearing aids. Coupled with advanced, connected technology, those with hearing loss won't be left behind in a rapidly changing world.
If you like what you see, share it so others can benefit
Posted by
Dr. Tish Ramirez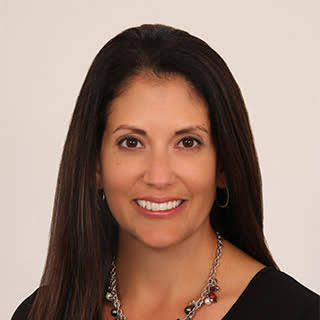 Dr Tish Ramirez
Dr. Tish Ramirez is the Sr. Manager of Education and Training for Signia. She is responsible for the content, planning, and delivery of sessions to train the company's network of hearing care professionals and staff on product and audiology-related topics. Tish holds a doctorate degree in Audiology from A.T. Still University, a graduate degree from Arizona State University, and an undergraduate degree from the University of Arizona. Tish has been a featured speaker at several industry events and is the author of articles appearing in numerous audiology publications.
Looking For the Latest Hearing Aids or A Hearing Test?
Arrange a consultation with a trusted Independent hearing healthcare professional in your area