Jabra, the sister company of Resound, last month, launched an upgraded version of their Elite Sport Wireless EarBuds. They will deliver longer battery life, personalisation of sound and another colour. The battery life increase takes the devices up a step and means that battery life will be similar to competitor products. The Jabra Elite have got some really good press, but battery life was a bug bear for some. The latest upgrade should deal with much of those complaints. Let's take a look at them.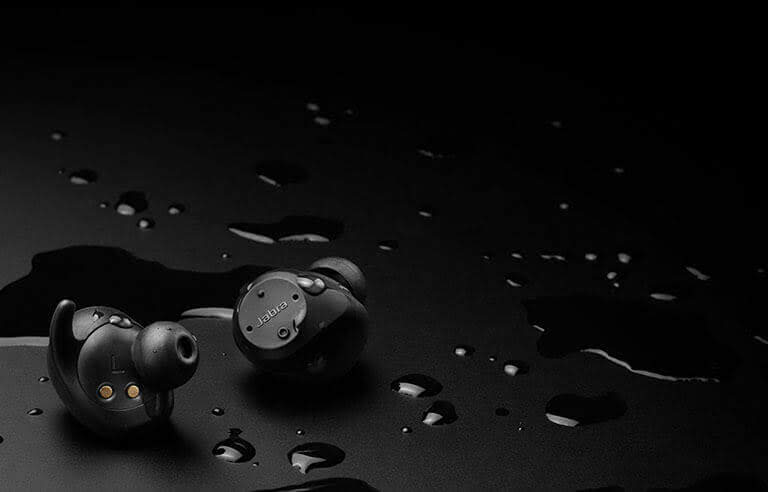 The new version provides users with 50% more battery life than the original, the company says that the upgrade features 13.5 hours of battery life, enabling consumers to enjoy a full day of continuous listening. While that is true, it's not quite the truth, the devices will now run for 4.5 hours solid, which is in line with other products in the market. However, the portable case doubles as a charger and simply popping them in the case while on the move will recharge the devices, which bumps up the possible use time to 13.5 hours.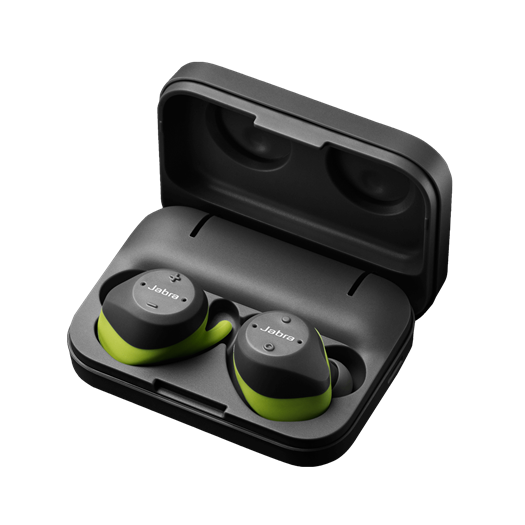 The upgrade will allow users to personalize their sound with equalizer profiles and settings and choose from a new Lime Green Gray color option. They say that the product delivers freedom of movement, ground-breaking in-ear fitness analysis and a distinct focus on the in-call experience, delivering superior audio quality for calls and music without wires. By all accounts on the web, they aren't fibbing, the reviews are singularily good, with the exception of battery life, which the upgrade has addressed.
In addition to the upgraded functionality, the new devices include all of the original features. So you should get:
Superior sound for calls and music.
Four microphone technology
All-day comfort and a secure fit.
Customisable fitting options
Advanced heart rate monitor.
In-ear precision for optimized workouts
3-year warranty against sweat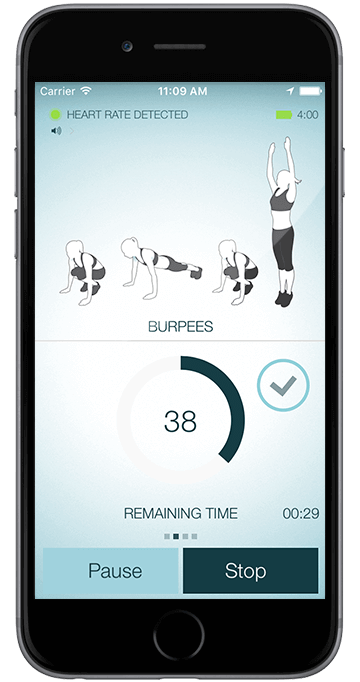 Jabra are pretty confident about reliability with the devices and they offer a three year warranty against sweat killing them. Considering the use profile of these devices they must be really confident about that. The devices are very attractive to the exercise set, in fact they are squarely aimed at them.
The devices offer advanced personalised fitness analysis using in-ear heart rate monitor. They also offer personalised, real-time guidance with the integrated Jabra Sport Life app. They say the combination will allow the user get the most of each work-out.
They devices offer quite deep analysis of what exactly is going on in the body during exercise. While the in-ear audio coaching will assist you it also monitors activity, it can help you monitor your target pace or heart rate zone during a run. It will help you count reps during a work-out circuit.
The app gives heart rate training guidance, automatic rep count and automatic VO2 Max fitness testing. It will also offer advice on recovery to avoid overtraining. So you can probably see why they are exceptionally attractive for the exercise set.
Existing Jabra Elite Sport users can benefit from the software functionality including equaliser profiles and settings via the software upgrade to the supporting Jabra Sport Life app. Jabra say that tweaks within the system should also extend the battery life of existing users.
It is this functionality that intrigues me, I have wondered for many years what integration of such features would do for people who wear hearing aids. Jabra have already entered in the medical monitoring field. If features like this were integrated into hearing aids, what power over health could be brought to bear? What difference could hearing aids make to ongoing health if they were used as an integrated part of health analysis?
Personally I think it is the next step forward for hearing aids, however, there are many technical difficulties to be solved. I believe that any hearing aid manufacturer worth their salt is probably already at work solving them though.
If you like what you see, share it so others can benefit
Find An Independent Hearing Aid Centre in Your Area
Arrange a consultation with a trusted Independent hearing healthcare professional in your area