Taxi-cab company Uber make changes to support their deaf and hard of hearing users
---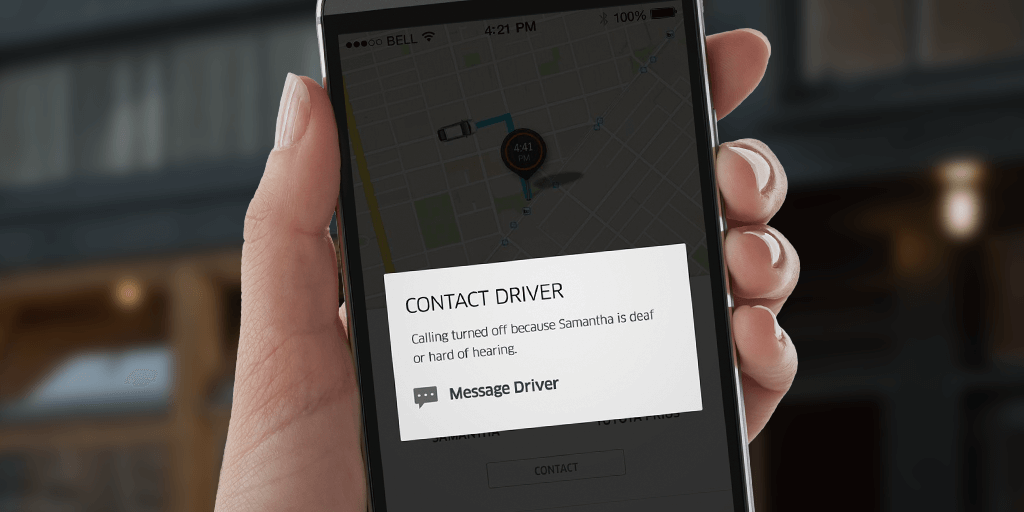 Uber is a technology startup that is making waves in the taxi-cab business – their Apple/Android app allows anyone to call a cab to their location, see how much the ride will cost and track pick-up and drop-off times.
Uber are currently testing an update to their app that contains features for their deaf and hard of hearing drivers:
– When a customer requests a pick-up, the drivers app will alert them to the request with a flashing light as well as an audio alarm.
– If a driver register themselves as deaf/HoH with the Uber app it will no longer let passengers call them, instead it lets the passenger know of the driver's hearing difficulty and asks them to type a message instead.
When making these changes Uber consulted with some of their hearing impaired drivers and also with the National Association Of The Deaf, who said:
"The NAD applauds the efforts of Uber to promote increased work opportunities for deaf and hard-of-hearing drivers. Moreover, we commend Uber for enhancing their mobile app to improve communications between drivers and passengers, regardless of whether they are hearing or deaf."
Great to see a company making an effort to support their hearing impaired users.
---