For as long as I remember there have been rumours of Boots Hearing Care entering the hearing aid market in the Republic of Ireland. It seems 2019 is finally the year that they do it. They have just opened two outlets in Dublin, one in the Boots in Jervis Street Centre and the second in the Boots in Liffey Valley. You can read the press release below.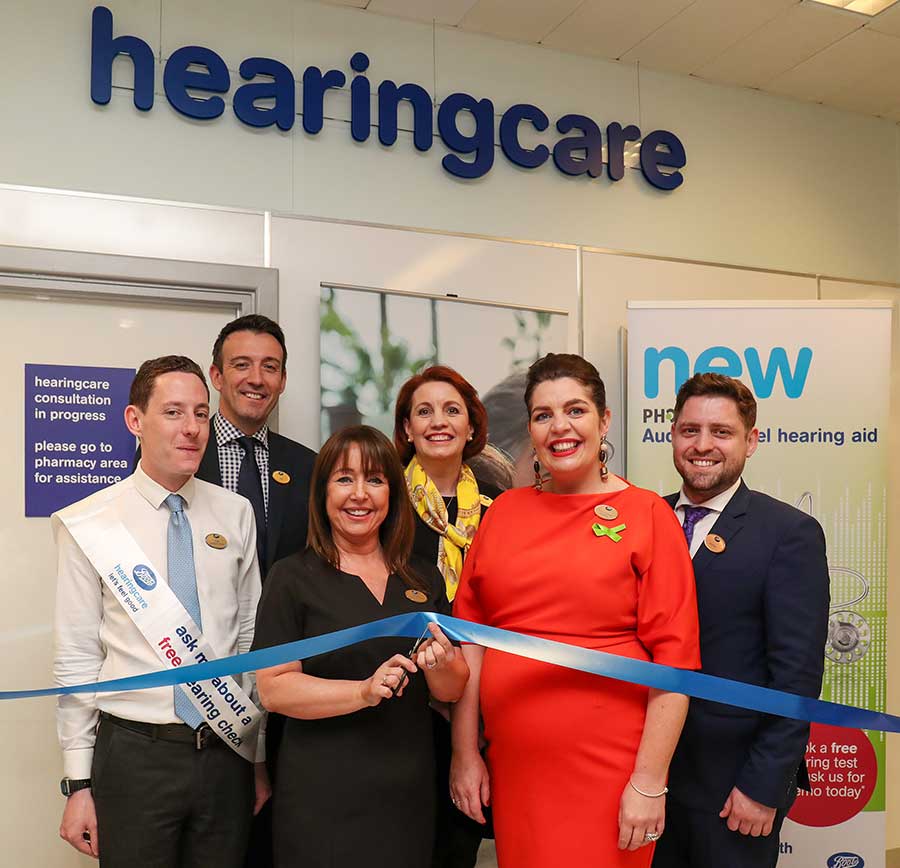 Boots Hearingcare service launches to address hearing loss in Ireland


Boots Hearingcare in Ireland offers completely free hearing checks, as well as wax removal service and qualified audiologist advice in a pharmacy setting
Already available in over 500 locations in the UK, the Boots Hearingcare service is launching in two stores in Dublin, to help tackle hearing loss in Ireland
With 1 in 12 people* in Ireland experiencing some level of hearing loss, Boots Hearingcare offers the opportunity to turn up the things you love


16th May 2019, Dublin: In one of its most exciting moves to date, Boots Hearingcare is branching out to the Republic of Ireland to help support people with hearing loss. The Boots Hearingcare service offers completely free hearing checks, wax removal and qualified audiologist advice, as well as advice on a wide range of hearing supports.

Operating out of the UK for over 15 years, Boots Hearingcare has now expanded to over 500 Boots locations across the UK, and is today launched in the Republic of Ireland for the very first time.

Boot Hearingcare checks are completely free and take as little as 15 minutes to understand how well you're hearing. All hearing checks are carried out by qualified practitioners who will, if necessary, make a recommendation to help you hear at your best.

Rob Skedge, Managing Director, Boots Hearingcare, said: " With one in 12 adults in Ireland experiencing some level of hearing loss, we are delighted to launch Boots Hearingcare to support better hearing. Whether it's chatting to loved ones, listening to your favourite music or conversations with friends, better hearing means you get to turn up the volume on the things, you love. Boots Hearingcare checks are completed in just 15 minutes, so it's quick, easy and completely free to check your hearing is in top condition. "

Bernadette Lavery, Managing Director, Boots Ireland, said: "I am delighted that Boots Hearingcare is joining us in Ireland, further adding to the range of clinical services that we have available to our customers. Hearing loss can be worrying for some, but thankfully we will now be able to offer a comprehensive service to our patients in Dublin."

From May 2019, Boots Hearingcare will have two clinics operating out of Dublin stores - Boots Jervis Centre and Boots Liffey Valley Shopping Centre. Customers will have access to the full range of services, including free hearing checks and wax removal, as well as having the chance to learn more about the large selection of hearing solutions and accessories on offer. All Boots Hearingcare hearing aids come with a 60 back money back guarantee.

To celebrate the opening of both clinics, customers attending a Hearing Health Check before 31st May will get 150 Boots Advantage Card points.
Boots have an excellent reputation in the United Kingdom and their brand is both well recognised and trusted. Boots Hearing Care has become an exceptionally well respected national provider of hearing aids in the UK. It will be interesting to see how well they do in the Republic.
Like us on Facebook to keep up with our latest ramblings by clicking the button below, you know you want to!