A discrete well designed and satisfyingly high-quality solution
So, I got myself a set of Unitron's latest hearing devices the Moxi All. I was fascinated when they were announced because it was clear that Unitron would use the Bluetooth connection without compromising function in their top end hearing aids. That has to be a good thing for the Patient. The other thing I was interested in was to find out how they worked, more how well they worked really.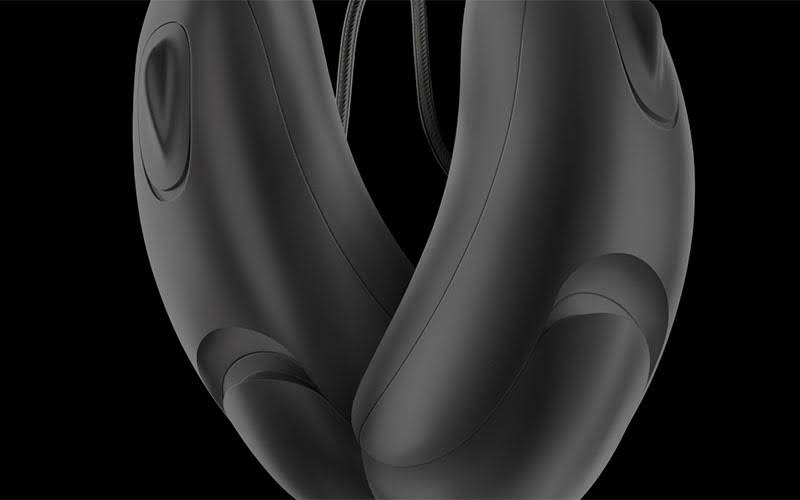 Unboxing The Aids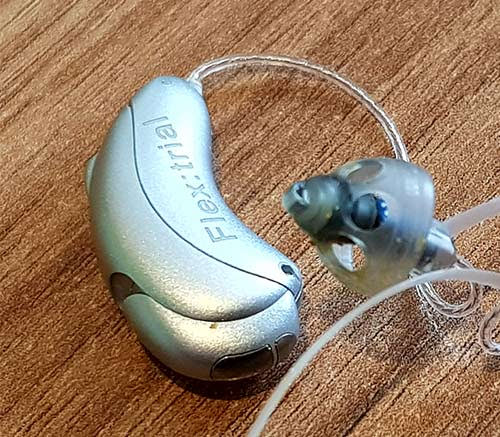 The hearing aids themselves are very pretty, mine is silver coloured and they are quite discreet for a size thirteen battery RIC. That is even more impressive when you consider that they are also rechargeable. Unitron has thought out the design of the battery doors well. While they are slightly larger than the profile of the hearing aid body, the Unitron designers have used this to their advantage, rather than a disadvantage.
The slightly bulging battery door is actually aesthetically pleasing and somehow accentuates the design rather than detracting from it. The picture here really doesn't do them justice.
Of course, that's just my opinion, others may well differ. The battery doors are stiff, I mean really stiff, I would assume over time they will loosen. Although in fairness, with the rechargeable system, you shouldn't be opening them very often one way or the other. The use of the ZPower system allows you to throw in a traditional zinc-air battery if you forget to charge or go on a trip and forget your charger.
The Charger
The charger is typical of the ZPower range, it is satisfyingly heavy and it is equipped with the magnetic slots which gently pull the aids into the charger when you go to put the devices on charge. I find it ridiculously satisfying every time I do it, (definitely, dotard years setting in).
Both the hearing aids and charger speak of quality, I know that sounds a little strange, but it is something I consider. I had a set of hearing aids from a particular manufacturer a good while ago and while they worked exceptionally well, they were disgustingly plasticy (not a word, but you know what I mean right!).
I mean you can spend an inordinate amount of money on a set of hearing aids, you would like to think that the quality of materials used was high. I mean they should feel like precious objects because they really are. Which brings me to the packaging and presentation used by hearing aid manufacturers, it's generally rubbish. Don't get me wrong, it is functional, tends to be sturdy and nice enough, but it doesn't really speak of high-quality luxury goods does it?
Anyway, I am digressing, back to the Moxi All, the charger is easy to use and is supplied with a plug with a flattened cable which won't take up much space and is less likely to become crimped or squeezed when you throw it in your travelling bag.
Wearing Them Bad Boys
I charged the hearing aids and then programmed them up. I then paired my phone to them. The aids just pair to one hearing aid, in my case it was the right ear which I would say is the default. Apparently within the programming software, the professional can change that if you wish, but it was fine. Anyway, this all happened late at night, so I put them back in their charger and went to bed.
Frightening The Jebus Out of me
The next day I took them off the charger and put them on, I had a busy day in the clinic so I thought I would put them through their paces. I was driving across the motorway to work when the aids suddenly burst into life with a jingle that started in one ear and moved to the other. It frightened the bejebus out of me because I wasn't expecting it and it took me a minute to work out I was getting a phone call.
I tell you what, that woke me up, anyway, I took the call through the hearing aids without incident. Considering both I and the caller were on mobile phones and I was in a moving car, I have to say the call quality was excellent. In fact, most of the calls I have had on the devices have been outstanding. But I will talk about that in another article.
Pretty Comfortable and Secure
I have found the hearing aids to be pretty comfortable and they are also really secure on the ear. The receivers I am using have open tips and they also have the retention tail on them that wraps into the bottom of your ear bowl. I found them a bit fiddly at the start, but quickly got used to them. During the time I have been wearing them I have never felt that there might be a chance I could lose them.
Anyway, enough for now, those are all my first impressions of the hearing aids, in a further article, I will talk about streaming audio, taking phone calls and day to day experiences of the devices.
If you like what you see, share it so others can benefit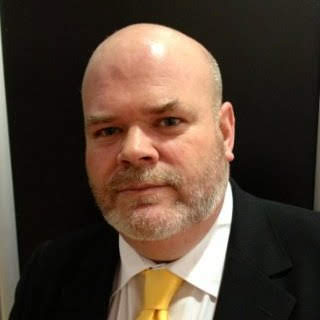 Geoffrey Cooling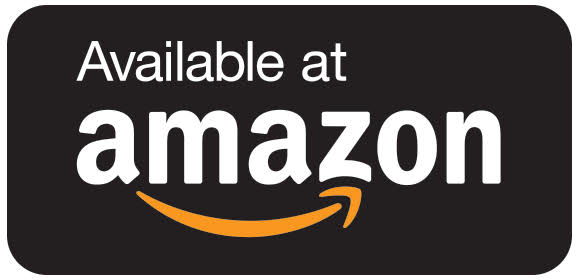 Geoffrey (Geoff, anything else makes him nervous) Cooling is an Irish hearing aid blogger and has been involved with the hearing aid industry for over ten years. He has worked in private practice dispensing hearing aids and as a manufacturer's rep. He has written two books and they are both available on Amazon. He loves technology, passing on knowledge and is legendary for many other things, primarily the amount he curses, his dry and mischievous sense of humour and his complete intolerance of people who are full of themselves.
Please feel free to connect with him
Looking For the Latest Hearing Aids or A Hearing Test?
Arrange a consultation with a trusted Independent hearing healthcare professional in your area