Audio streaming from compatible devices to hearing aids is perhaps one of the most celebrated new functionalities to come along in the last decade. Originally, the feeling of the profession was that most people wouldn't be interested in such things, how wrong they were. Made For iPhone and then the Made For Android functionalities offered real benefits for so many people. In the more recent past, Sonova delivered Made For Any Phone which allowed Bluetooth audio connection to almost any device that offered it. The protocol used also offered a two-way exchange of streaming audio. That meant that while using the aids, you could enjoy hands-free phone calls. The microphones on the aids pick up your voice and transmit it back through the phone to the caller. For many, that is a real attraction. While ReSound announced hands-free functionality for their aids late last year, Signia and Oticon have just announced that they will be introducing hands-free capability to their latest hearing aids when connected to Apple devices.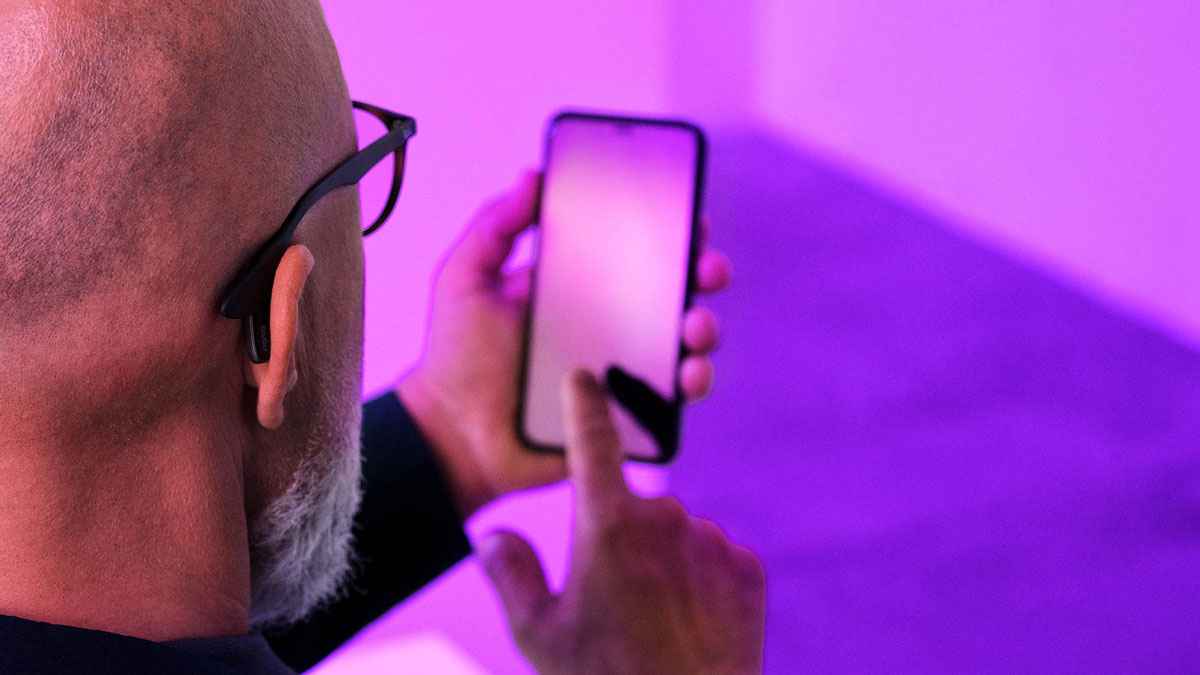 Signia had this to say:
By utilizing the HandsFree feature, consumers with select iOS devices will be able to hold conversations through their Signia AX hearing aids without having to speak directly into their phone or tablet. Instead, the hearing aids' microphones will pick up the wearer's voice and transmit it to the conversation partner at the other end of the line via Bluetooth®.
"With the HandsFree upgrade, wearers can keep their phone comfortably stowed in their pocket, purse, or even across the room whenever they take a call," stated Mike O'Neil, President of Signia USA. "The HandsFree feature further underscores our commitment to enhancing human performance through optimized hearing – even when the conversation isn't taking place in-person."
Oticon had this to say:
"We continuously look to introduce new ways to use modern technology to enhance the user's experience of hearing aids, especially when it helps improve the ability to communicate. The addition of 2-way audio for iPhone and iPad complements the existing life-changing technology in our latest hearing aids so that our users can enjoy the superior sound quality from Oticon with added convenience. This is yet another reason for hearing care professionals to offer their patients Oticon hearing aids."
Oticon's functionality update will be rolled out on February 24th for their More hearing aids. unfortunately, you will need to see a hearing care professional to have your firmware updated. Signia say that the update will be available in Spring and that it will be available for all AX devices paired with IOS devices.
Signia makes no mention of visiting a professional to have the update applied, so it may be through an app update. The functionality will only work with iPhone 11 or later, iPad Pro 12.9-inch (5th generation and 4th generation), iPad Pro 11-inch (3rd generation and 2nd generation), iPad Air (4th generation), and iPad mini (6th generation), with software updates iOS 15.2 and iPadOS 15.2 or later.
While ReSound announced the functionality, they actually won't introduce it until February 24th as well. It will be interesting to see what effect this new functionality will have on the overall market. There are quite a few people out there who like the idea of hands-free calls and that means they have focused on Sonova products. That might change moving forward.
The feature itself is great, I have used it many times. It has its pros and cons though just like everything else. Sometimes, you can hear the person calling perfectly, but they can't hear your voice very well. It is something that Sonova has struggled with. It will be interesting to see how the Apple system works.
Please like us on Facebook by clicking the button below to keep up with our latest utterances. Alternatively, if you don't like Facebook, sign up for the newsletter below. It is important to remember; a hearing aid isn't correctly fitted unless they do Real Ear Measurement.