Forget The Order of Your Hearing Aid Programmes? Here is a Simple Trick
I read a great post on one of the hearing aid forums about remembering the order of the preset programmes on your hearing aids recently. Lots of people find it a little difficult to remember what presets have been loaded on their hearing aids and the beeps that nearly every hearing aid brand use are only slightly better than useless. One of the forum users had a really neat trick to remember the programmes on their hearing aids. I thought to myself, that's worth sharing, I also thought to myself that the hearing aid manufacturers are gobshites. Let's talk about hearing aid programmes, audible indicators and why a couple of hearing aid brands are on the ball.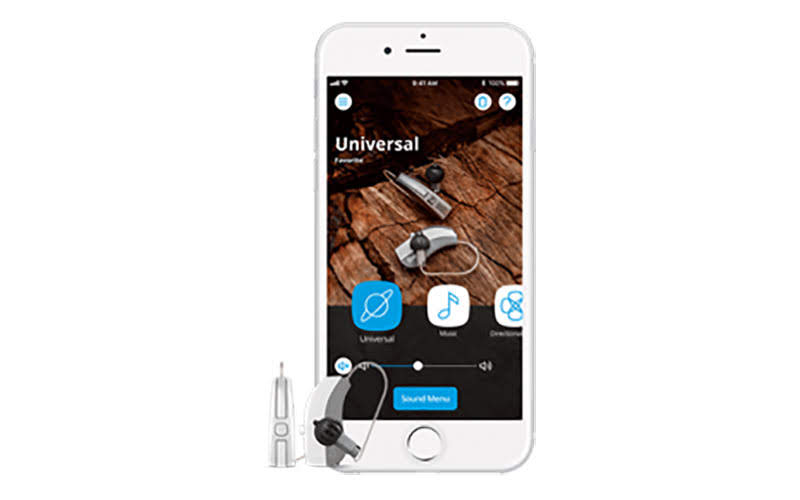 That Neat Trick
The forum user said that he had his phone with him all the time, so what he did was simply use a text app on his phone to record the presets in a simple 1, 2, 3, manner. Then he took a screenshot of the document and used it as a lock screen screensaver. So every time he looks at his phone, the order of the hearing aid presets are displayed. Simple, but effective.
of course, if you have a smartphone and it is connected to your hearing aids, your app should give you the names of the preset programmes. The screensaver trick means that you don't even have to open the app though, so for a quick reminder on the go, it is a cool hack.
Hearing Aid Brands Bad!
Most of the hearing aid brands use audible indicators to alert you when you have changed presets. However, those audible indicators are normally a series of beeps, so two beeps for programme two, three beeps for programme three etc ad infinitum. Lads, it's a god damn stupid idea, you need to fix it. Some days I am lucky to remember trousers, so remembering the order of my presets may be beyond me.
Hearing Aid Brand Good!
Widex, on the other hand, is one of the good ones, they use spoken word as their audible indicators in all of their hearing aids no matter what the technology level. That means when you change programme presets, it announces the name of the programme. Not just that, it is available in a male or female voice and numerous languages. So if you go into your party programme (set up for noisy complex sound environments) it announces "Party" to you.
More than that, when your battery is low, it doesn't give you a set of inane beeps in an increasingly desperate manner, it simply announces "battery low" in a refined and dignified way. Speaking about refined and dignified, Widex used to call its automatic programme the Master programme, they have since changed it to Universal.
I imagine it was probably a bit disconcerting for some to hear Master whispered in their ears by a sultry voiced woman! Anyway, Widex appears to have decided that universal is a far better bet.
Starkey too uses spoken audible indicators for their programme changes across all of their technology levels and have done since the Muse platform a couple of years ago.
Get With The Programme
So, dear hearing aid brands, we have problems enough, or at least I do, audible spoken programme indicators will make our life just that bit easier. Get with the programme dudes! Like us on Facebook by clicking the button below to keep up with our latest utterances. Alternatively, if you don't like Facebook, sign up to the newsletter below. It is important to remember, a hearing aid isn't properly fitted unless they do Real Ear Measurement.