300,000 UK Veterans Live With Hearing Loss
When most people think about the life-changing health issues that come as a result of military service, limb loss or PTSD will likely come to mind. But an important health issue often overlooked is hearing loss. As many as 300,000 ex-servicemen and women in the UK have hearing loss. But while even a partial loss of hearing can feel devastating, new treatments are being tested that could offer hope to veterans experiencing hearing loss.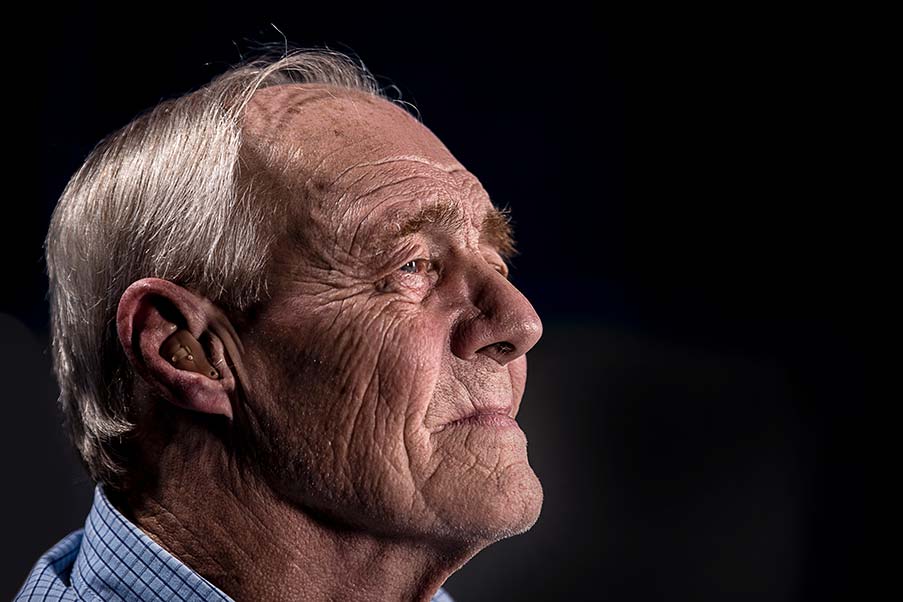 New Drug Could Restore Hearing
There are no drugs currently available that can treat hearing loss. People have to instead wear hearing aids or cochlear implants. However, researchers at University College Hospital and University College London are testing a new drug that could regenerate inner ear sensory hair cells. Damage to sensory hair cells in the cochlea is a major cause of hearing loss and it was previously believed that the damage was irreversible. The hope is that this new drug could improve the hearing of people with partial or complete hearing loss.
Hearing Loss In The Military
For veterans, auditory processing disorder or APD tends to be the main hearing problem they face and it comes from the brain rather than the ear. With APD, the loud blast from an explosion can disturb the brain's processing of sound and lead to deafness and tinnitus. About six million people are affected by tinnitus in the UK today. Tinnitus is also known as ringing in the ears and is the perception of noises in the head or ear which have no external source. While for many it can just be annoying, in more severe cases it can affect sleeping, concentrating work and even our relationships.
Hearing Loss Support For Veterans
Hearing loss is one of the hidden injuries of conflict, according to The Royal British Legion. For military veterans, the consequences of living with limited or lost hearing can be life-changing. It can reduce a person's quality of life, lead to depression, social isolation and a loss of mobility and independence. The Legion provides support to veterans living with hearing loss through its Veterans Hearing Fund. The fund provides grants to veterans who developed hearing loss during their military service and covers pioneering treatment, state of the art hearing aids and lip-reading courses.
Compensation For Veterans With Hearing Loss
Hearing loss as a result of military service has begun to get more media attention with current and former UK armed forces personnel submitting compensation claims against the Ministry of Defence. Earlier this year a Royal Marine from Plymouth was awarded £500,000 for his hearing loss during service in Northern Ireland and Afghanistan which forced him to give up his military career. All current and former UK armed forces personnel can submit a claim if their hearing has been affected by their military career.
While hearing loss might be more common in the military than in the general public, for military service personnel, it can mean the premature end of a devoted career. But the devastating consequences of hearing loss for the military population is finally getting more recognition, giving veterans more support and acknowledgement for living with hearing loss.