We got a press release recently of an announcement we missed somehow. iHear has announced the expansion of its Treo product availability in US drugstores nationwide. Apparently, they undertook a test pilot with 500 stores and were so pleased, they expanded across 2,500 drugstores nationwide. I think the statement makes it clear that as soon as the FDA releases its guidance for OTC, they will follow the Treo line with their hearing aid line. Let's take a look at the announcement.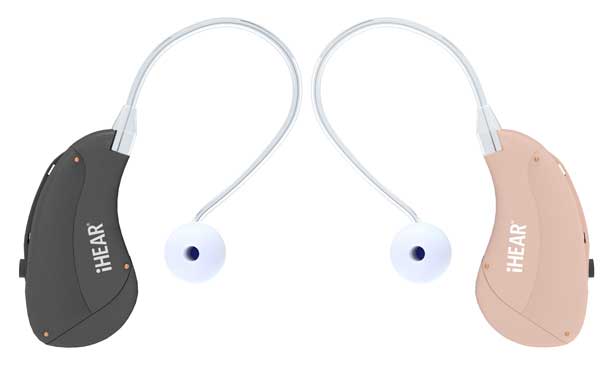 Direct-to-Consumer Hearing Solutions Leader iHEAR® Medical Expands Top-Rated Products to Drugstore Locations Nationwide
iHEAR's quest to deliver nationwide availability of innovative lower cost hearing products seeks to empower consumers and remove barriers for millions

(SAN LEANDRO, CA) —6/24/19— iHEAR Medical, Inc., the leader in direct-to-consumer hearing solutions, announced today a nationwide expansion into 2,500 drugstore locations, following a successful 500-store test run. In addition, iHEAR plans to launch in additional drugstores across the United States by year end.

"Research shows that an estimated 67 to 86 percent of Americans with hearing impairment currently go untreated, putting them at risk of cognitive decline, lower income, higher incidence of depression, social isolation and falls among seniors," stated Mr. Shennib. "We have seen first-hand in our daily interactions with hearing impaired individuals how better hearing can be a life-changing experience and our mission is to bring affordable, high-quality products to all who need them."

The expansion into additional drugstores includes the iHEARtest™, the only FDA-cleared home hearing screener, and the TReO™ Personal Sound Amplification Product (PSAP). iHEAR's products are now available in major drugstores, including at CVS, as well as online markets including Walmart.com, CVS.com, and Amazon. The full range of products can be found at iHEAR's online store. Shennib is also dedicated to showing consumers the truth in how to access these new types of devices, and then when the upcoming FDA ruling approaches, helping folks with additional information as an innovator.

Visit iHEAR's online store at https://www.ihearmedical.com/

The OTC Hearing Aid Act was recently passed into law to improve the affordability and accessibility of hearing aids. About 30 million Americans with hearing loss currently go untreated, making hearing impairment one of the most common form of disability in the United States.

About iHEAR Medical, Inc.
iHEAR Medical, Inc. is a venture-backed firm dedicated to addressing the global need for affordable and accessible hearing solutions. iHEAR, founded by Adnan Shennib who led the development of major hearing innovations in Silicon Valley. Shennib also founded InSound Medical where he invented the Lyric® hearing device, a recipient of the Medical Device Excellence Award. Shennib' s innovations were featured in major media outlets including CNN, New York Times, Dr Oz Show, USA Today and Inc. Magazine.

iHEAR is pioneering direct-to-consumer and OTC hearing solutions with over 45 patents issued and pending in its intellectual property portfolio. iHEAR's cloud-based platform delivers effective hearing solutions at a fraction of the cost of conventional products, bringing the price of customized, prescription-quality hearing aids in line with eyeglasses.

For more information about iHEAR, visit: https://www.ihearmedical.com/
iHear products have been around for a while and their iHEARtest was the first and only home hearing screening device to be FDA recognised. IHEAR appears to be offering their Treo only. The Treo is a PSAP, not a hearing aid and they retail at $299 each.
Ready For OTC
However, as said, I think the statement makes it clear that as soon as the FDA releases its guidance for OTC, they will follow the Treo line with their hearing aid line. Like us on Facebook to keep up with our latest burblings by clicking the button below.