Holistic Health Care From a Hearing Aid
The last few years have proved to be most exciting in the hearing aid world. We have seen fantastic leaps forward in the core device technology while also seeing amazing advances in connectivity. I remember many years ago when Made For iPhone hearing aids were first introduced by ReSound that there were people who felt it was a non-core technology change. That it didn't really matter and was only little more than a gimmick. I knew they were wrong, and in my usual shy and retired manner, I told them so. I believed that connectivity was another element that was core to assisting people with hearing loss live easier lives. Now, a hearing aid manufacturer has introduced a device that will grow into an integrated holistic health tool. Again, I have seen people involved in my profession bemoan the fact that it isn't core, and shouldn't we be helping people with just hearing better. Arse, (much loved Irish technical term), complete arse! Let's talk about why and what you can expect from the Paradise Fit.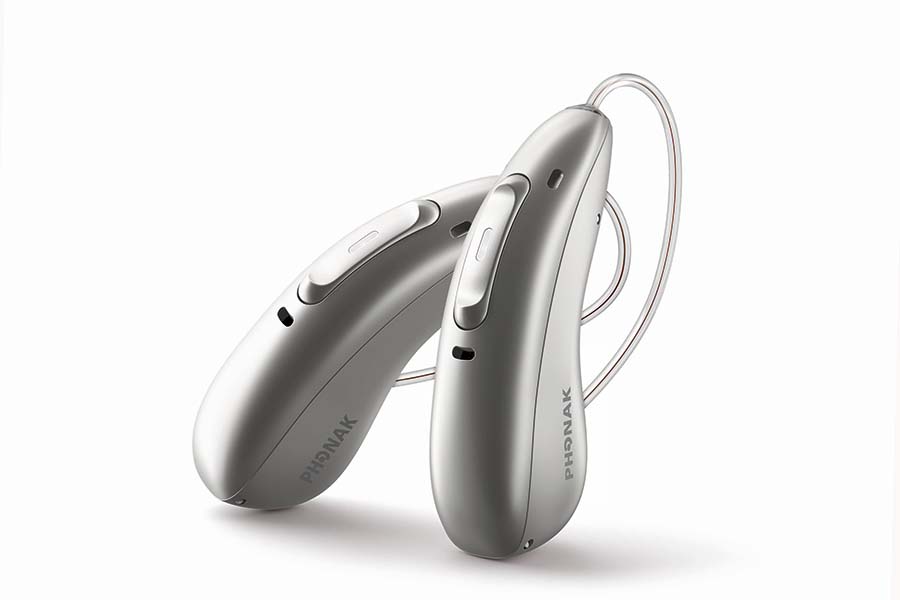 A Widening Understanding
Over the last few years, our profession has become aware that hearing loss is connected to both cognitive and wider health. We now understand that untreated hearing loss has a calamitous effect on cognitive function. It is also becoming clear to us that untreated hearing loss is connected to lower physical activity levels that lead to both emotional and wider general health issues.
So Phonak made the decision to combine hearing well, which is vital to your cognitive ability and well-being, with health data tracking to help you gain insights into overall health and well-being. It makes perfect sense and while Phonak has not been the driver of this concept to now, they are the first manufacturer to bring a heart rate sensor into the picture.
The Devices
The Audeo Paradise Fit is a Receiver In Canal (RIC) model which I would imagine will fit hearing loss from mild all the way to severe to profound. It is a rechargeable model which uses Sonova's tried and tested lithium-ion power system.
The devices appear to have a new type of receiver which has a heart rate sensor onboard. That, combined with the motion sensor in the hearing aid will deliver a new activity-tracking data set delivering an insight into your overall health and wellbeing.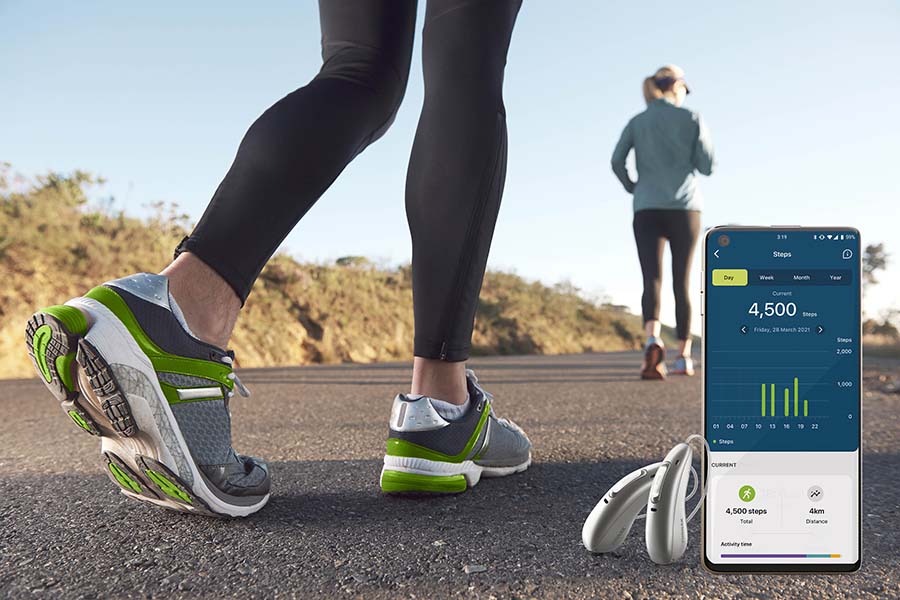 New MyPhonak App
A new MyPhonak app will give you access to that health dataset on top of the fantastic control over the features and your hearing it already gives you. I know some people are afraid of the app, but they shouldn't be. It can be as simple or as complex as you wish. When you are familiar with it it gives another level of customisation in the moment. Never fear it, if you think you have messed it up, just discreetly turn the aids off and back on, you will be right back to the original settings. So what's to fear?
The health tracking dataset that the fit will offer through the new MyPhonak app is:
Heart rate
Steps
Activity levels
Optional goal setting
Average time worn
The Paradise range has proved itself since it has been released. In general, I have found it to deliver outstanding levels of support for people with hearing loss. It provides excellent connectivity which in general is reliable. Now, it will also help you to monitor your activity delivering an understanding of your wider health outlook.
The future
I said yesterday in the introductory article that the ear is a fantastic place for bio-readings, heart rate, temperature, oxygenation of the blood, an ECG (Electrocardiogram, one of the simplest and fastest tests used to evaluate the heart), and even an EEG (Electroencephalography, a non-invasive method for recording signals from the brain). All of these functions and more may be offered by a hearing aid of the future.
Your wider health is inextricably linked to your hearing health, so these features aren't non-core, they are an evolution, perhaps a revolution of the core function which is to help people with hearing loss live better lives. So ignore the naysayers and celebrate another step on that evolution. Hey, it might be crap, but you know what? If it is, it will get better.
I still feel that hearing aids will become a central device in the future, they will be as central to our lives as mobile phones are now. I think we will see a time when much of the functionality of the mobile phone in your hand will be shrunk down and placed in your ear. If you consider that our goal is to help you hear well, live well and have full connectivity to your world, it makes sense.
Please like us on Facebook by clicking the button below to keep up with our latest utterances. Alternatively, if you don't like Facebook, sign up for the newsletter below. It is important to remember; a hearing aid isn't correctly fitted unless they do Real Ear Measurement.