I have said on the pages of Know more than once that I could not understand why ReSound and Jabra had not collaborated to deliver a hearable device. It makes perfect sense, they are both divisions of GN, Resound has huge legacy in the treatment of hearing loss and Jabra has an outstanding name in consumer audio. Of course, in the world of hearing aid provision, manufacturers tend to be conservative in their decisions so that they don't piss off professionals. Anyway, it has become obvious to anyone with a modicum of consumer awareness that hearable devices and augmented audio are part of an exploding market with huge demand. I would imagine the GN felt pushed to move forward, and I am glad that they have. The collaboration offers a cross between wireless earbuds with outstanding audio and self-customised hearing aid technology designed to help you hear better. Let's talk about Jabra Enhance Plus.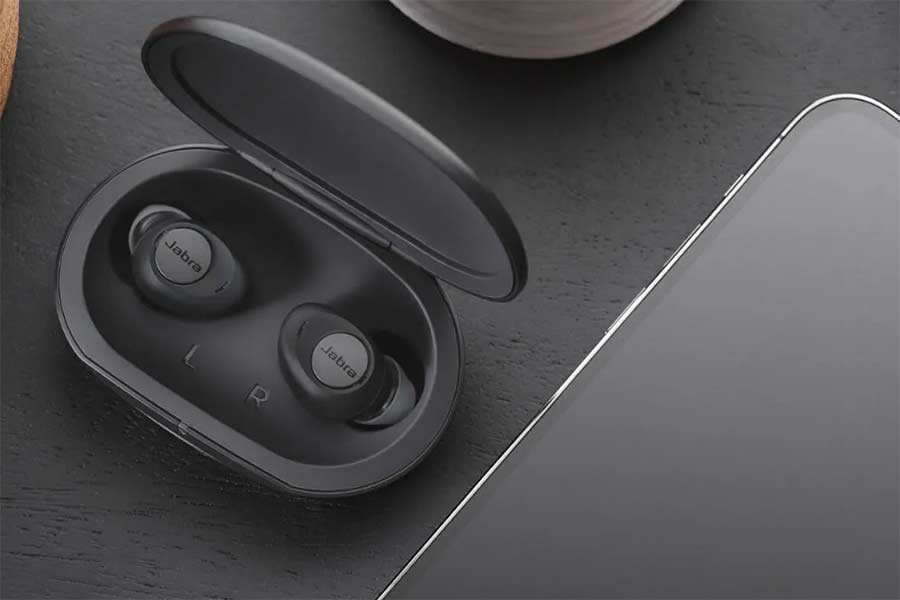 Situational Devices
The Jabra units fall within the same segment as the IQBuds from NuHeara. They help with hearing loss, but they are situational devices as opposed to full-time wear hearing aids. Unlike the NuHeara devices though, they offer ten-hour battery life from one charge, they also offer tried and tested hearing aid features from one of the better manufacturers in the industry.
The devices will be self-fit and I would imagine a user will take some sort of hearing sensitivity test through the accompanying app with the devices in their ear. Jabra Enhance Plus use four sound processing features designed by ReSound, the Warp Compressor, which is the heart of ReSound's DSP strategy, Digital noise reduction, Feedback management to stop whistling and finally a binaural beamformer system to help focus on what you want to hear as opposed to what you don't.
This is the run-down list of key points from Jabra:
Small, discreet and stylish design
Three different sized EarGels for ultimate comfort and secure fit
Warp Compressor: analyzes sounds similarly to human ear for more natural sound quality
Digital Noise Reduction: provides listening comfort and keeps speech clear in various noise environments
Digital Feedback Suppression: keeps feedback from interfering with quality amplification of sound
Binaural Beamformer (with directionality): isolates sounds coming in front of you, allowing users to focus on what is important
10 hours battery life on a single charge with 30 hours included with charging case
High-quality codec for strong streaming sound quality and clearer calls and music
Jabra Enhance app allowing for a user-friendly, easy and quick setup process
Simple controls for daily use and adjusting volume
IP52-rated for water and dust resistance
Compatible with select smartphones
Available in two colours: dark grey and gold beige
The devices are pretty small and I think they will sit well in most ears. They will use typical instant fit domes or EarGels as they call them to help seal the ear canal and anchor the devices. That fact and the fact that they will only offer ten hours of use make them situational devices. The EarGels will probably cause occlusion for people with a run of the mill sloping or high-frequency hearing loss and ten hours is not a full day.
People Who Aren't Ready For Hearing Aids
The target market for the Jabra Enhance Plus is people who know they have some problems in different situations but aren't yet ready to make the jump to hearing aids. Jabra makes no bones about it and offering suitable devices to this target market makes sense because it is growing exponentially. From a strategic point of view the devices make huge sense for GN.
As the demand for augmented audio grows over the next few years devices like these will just become more popular. It also helps them to offer suitable devices to hearing care professionals to assist them to attract a growing target market that doesn't necessarily see their relevance.
Through Hearing Care Professionals
Jabra Enhance Plus will first be available in the US, with launches in other countries following thereafter. Jabra has said that the devices will be available in select hearing care clinics. They haven't announced the pricing, but they have said that the price will include a professional assessment of hearing to ensure that the devices are suitable.
As a professional, a hearing aid user and a consumer advocate, I live a schizophrenic life, you should hear the drunken voices in my head. I am happy and sad that the devices will be only available through professionals. Happy, because it will mean that people will get a hearing test that eliminates any nefarious or medical issues.
Sad because I think that the technology is there for protection to be built into the app and I think consumers should have free access. In fairness, the introduction of the devices is an answer to my oft-spoken prayer that somebody would introduce an OTC device that I could be happy to sell. Before now, those were few and far between, and none of them had the involvement of dedicated hearing aid brands.
These devices will add another offering I can trust for people who want situational help. The offerings in this market are just growing and the Jabra Enhance Plus is a strong product that will fit right in. My one worry is that professionals may not be imaginative enough to see the benefits of such a device. I think in the short term, that would be a disservice to consumers, but in the long term, it would be a disservice to the profession.
Like us on Facebook by clicking the button below to keep up with our latest utterances. Alternatively, if you don't like Facebook, sign up for the newsletter below. It is important to remember, a hearing aid isn't properly fitted unless they do Real Ear Measurement.