We have seen many so-called Hearables arrive on the scene, however, there have only been two that have focused on helping you hear better. The now-defunct Here One from Doppler and IQBuds from NuHeara. I got my hands on a set of the IQBuds recently and I have been trying them out for a couple of weeks. I have to say I like them a lot, the Audio Streaming is outstanding with pretty good quality. What is really interesting though is the speech processing and the noise reduction ability. These devices aren't quite hearing aids, but they function quite like them. Are they as good as a dedicated hearing aid? No, but for a price tag of sub 300 Dollars, they do a pretty good job. Let's talk about the IQBuds.
Boost Speech & Control Noise
The IQBuds are very good for listening to music, I mean really good, they are also fantastic for hands-free phone calls. I think though that the most interesting feature for us is their voice augmentation. The company says that the IQbuds' primary purpose is to help people control noise and boost speech.
I was talking to a guy from the company and he asked me did the devices meet, or exceed my expectations. I had to reply that they exceeded my expectations. I mean I wasn't expecting a lot for a device that was going to cost me less than $300 really. I am glad to report I was wrong.
These Aren't Hearing Aids
These devices aren't hearing aids and the company don't pretend they are. They are not sold as medical devices nor do they claim that they will restore hearing. However, they boost other people's speech volume and they do separate speech, from background noise. So if you are looking for something that can help you with hearing speech in noisy environments, then these might be the devices for you. However, as with everything, there are pros and cons. Before I delve into them, I want to talk about the devices and the app that goes with them.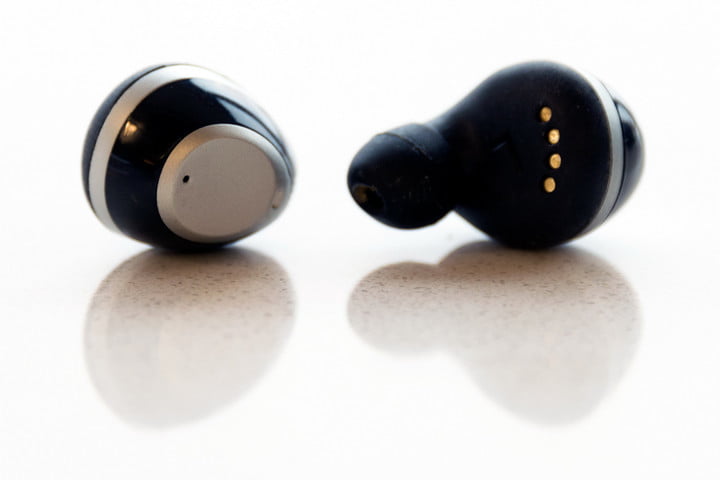 The IQBuds
Inside the IQbuds' box, you'll find the earbuds themselves, a portable charging case, and a 12-inch USB charging cable. The earbuds themselves are pretty solid, they are relatively light but they are big enough. The earbuds have L and R indicators on their inner surfaces to make it easy to tell them apart. My wife has smaller ears and they didn't quite fit her. For me though, they were a pretty good fit. They come with four sizes of earbuds, S, M, L and XL which are both in a round and oval shapes.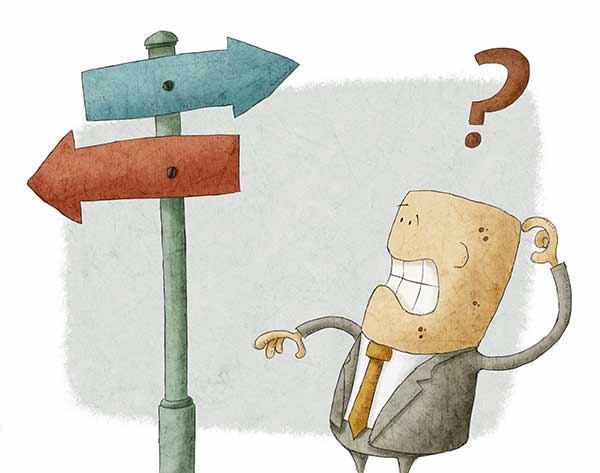 Confused About The Right Hearing Aid For You?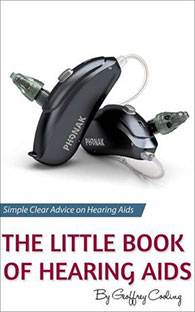 Our buying guide, easing the confusion with clear easy to understand info, we guarantee it will help you pick the right hearing aid for you.
The Occlusion Effect! Not So Much
Picking the right size earbud for you is important, you need to pick the one that fits you snugly. For the IQBuds to work to their best, you need a good tight fit on the earbuds. The aim is to fully block the ear canal without sacrificing comfort. Here is the rub, this is one of the downsides, the tight fit is occluding, which causes the occlusion effect. However, I was surprised to see that it was not nearly as bad as I feared it might be. While I did suffer some occlusion, it wasn't completely maddening or distracting.
The IQBuds have a dual microphone system and the microphone ports are quite obvious on the outside. The front-facing microphone port is quite big and the mic is protected by a large recess. The rear mic port much is smaller and the mic itself is well recessed in the port. You will need to clear this ports as time goes on, so get yourself a hearing aid cleaning kit with a small brush in it. Every so often you can just brush the ports to brush away any detritus that may have accumulated. It would also be a good idea to check the ear tip for wax build-up as well. Same thing, use the brush to brush it off when it drys.
The Charging Case
The charging case is a very nice piece of design, it is just the right size to fit in a coat pocket or handbag. The case has four LEDs on its front which can both indicate the charge status of the case itself or the status of the charge of the earbuds. The different indications are delivered by pressing the button underneath the LEDs for differing amounts of time.
Using Them
So, the first step is to charge the earbuds fully in their case. It takes a couple of hours to ensure they are fully charged for the first time. After that, it takes around 2 hours to charge the IQbuds, and about two more hours to fully charge the case. In essence to get them and the case charged up, you need to leave them for about 4 hours. As I said, you can check the charging status by pushing the button in front, a short press shows the earbud charging status and a longer press shows the case charging status.
Setting up The App
Search for the App on the App Store or the Play Store and download it. In order to pair the IQbuds with your phone, open the IQbuds app, put in the devices, and touch and hold the outer surfaces of both for 5 seconds. The devices will announce "pairing," and then you complete the process using your smartphone's Bluetooth settings. The procedure is simple enough and the app brings you through it with prompts. The app itself is pretty damn good, it is a little complex and it takes a little while to get used to, however, once you have, it gives real power over how you hear. More on that later.
Touch Tap
The earbuds have a really cool system that allows you to control both their function and the function of streaming audio. A simple tap on the side of each 'bud controls different features. This tap feature is fully customisable in the app. A single tap on the left earbud plays or pauses music from your phone. If a phone call comes in, music shuts off, and a single tap answers the call. A long tap rejects the call or hangs up a call in progress.
Single-tapping the right earbud toggles voice augmentation mode on or off with an announcement of world off. A long tap switches the hearing settings which are based on location profiles. Double-tapping either bud activates Siri or Google Now, once activated you simply talk to tell it what you want.
The App
All other controls and configuration settings are handled in the smartphone app. Apparently, Nuheara added the Custom Tap Touch feature to the IQbuds with firmware release 1.2.0 on October 3, 2017. This part of the app allows you to configure the tap touch controls in both buds based on your own personal preference. Eight different functions (four for each ear) can be set to work with single, double, long, or short taps with the left or right earbud.
The different functions are World (surrounding sound) on/off, volume up, volume down, next track, back (previous) track, play/pause, change location (surrounding sound setting), and activate Siri/Google Now. Configuring Custom Tap Touch in the IQbuds is pretty simple with the Tap Touch menu. First, pick one of six tap touch choices — for example, Left Double Tap. Six choices for that tap choice are presented, with Google Assistant, in this case on an Android phone, showing as the default or current choice. To select another action, such as Play/Pause, simply tap on the action box for that choice and the change is made on the buds immediately.
Sound Settings/ Locations
There are seven location-based settings available, they are Home, Driving, Restaurant, Office, Workout, Street and Plane. Each one is set up for the sound situation. You can add four as favourites that can be selected directly from the IQbuds with a tap. You set them up by selecting them in the app as favourites by tapping on a heart icon beside them.
Each of the eight sound settings is pre-set, however, you can configure them to your own needs. The IQVolume, which basically controls the ambient sound uses a circular slider. You can change the volume of the world by simply sliding the slider to less world. Next, you set what Nuheara calls Super Intelligent Noise Cancellation, or SINC.
This is the setting that helps separate voices from the surrounding sound. Last you can click Live EQ on the top right of the app screen and use another circular slider to adjust noise cancellation based on frequencies. The beauty of the system is that while you can set the pre-sets, you can always reconfigure the location settings through the app, and they reset in the earbuds.
This part of the app is a little complex and took a while to get a handle on. I would say I am tech savvy, however, it took me a few go-rounds to sort this all out. It took me about a week of using them in different locations to get the sound settings right for my hearing. However, once I had the devices set up, I made few changes on the go.
Personal Profile
One of the app screens is called personal profile, this allows you to set the amount of high-frequency boost you need. Personally, I was at five for both ears. There are also two vertical sliders, one for each ear which allow you to set differing volumes for each ear if you need it.
Sound Transparency
When you are listening to music or taking a call, you can still clearly hear your surroundings if you wish to. You can either turn the world off completely or adjust the settings to make sure that if anyone does speak to you, you can hear them clearly.
Battery Life
The IQbuds last for around four hours playing continuous music and up to eight hours with just the sound filters on a single charge. There are basically four charges in the charger case when it is fully charged up, so technically you should get around sixteen hours of music and thirty-two hours of hearing help from one full charge of the case and buds.
I wore them a lot because I need high-frequency amplification, however, most people won't be wearing them all day. I think most people who would find these attractive would be interested in situational support, so they will wear them when they need them, and keep them in their case when they don't, that will make it easy to keep them charged.
Are These Hearing Aids?
In a short and succinct answer, no. However, they will help someone with a mild to moderate high-frequency hearing loss. They will also help someone with no hearing loss in a noisy situation. As I said, for sub 300 Dollars, these are pretty cool devices. They are not something you would wear all the time, they are situational aids in that they will give you a boost in certain situations. You will suffer occlusion from them, as I said, I felt it but it didn't drive me mad. I am pretty stoic though, so I am not sure how other people would react to it.
Should You Buy Them?
That depends, if you are looking for a fantastic set of wireless earbuds that happen to boost speech a little and cut down background noise, well then hell yeah.
If you are having real problems hearing speech in noisy situations and you think everyone is mumbling, well then you probably need a set of hearing aids.
We Like Them So Much
Well we got a bit Remington, we liked them so much, we decided to sell them online (Steve says buying the company would just be silly). So, you can take a look at our pre-register interest in IQbuds page here.
If you like what you see, share it so others can benefit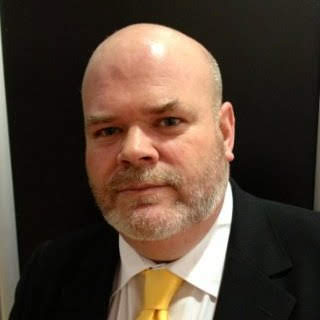 Geoffrey Cooling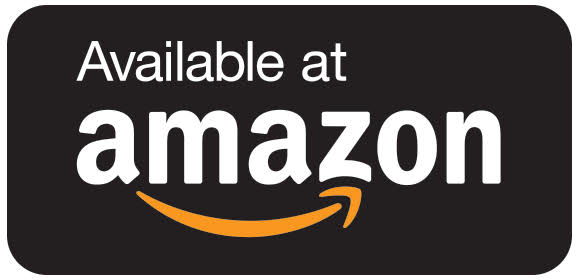 Geoffrey (Geoff, anything else makes him nervous) Cooling has been involved with the hearing aid industry for over ten years. He has worked in private practice dispensing hearing aids and as a manufacturer's rep. He has written two books and they are both available on Amazon. He loves technology, passing on knowledge and is legendary for many other things, primarily the amount he curses, his dry and mischievous sense of humour and his complete intolerance of people who are full of themselves.
Please feel free to connect with him
Looking For the Latest Hearing Aids or A Hearing Test?
Arrange a consultation with a trusted Independent hearing healthcare professional in your area