They have also added a better charger option
Oticon have a strange way of launching a product line-up, I know it is nice to have plenty to talk about as the year progresses, but launching a platform one aid at a time is taking the piss. They launched the More platform with just one aid available, their mini-RITE-R, which is in point of fact a very pretty and versatile hearing aid. Yup, one hearing aid. A fantastic hearing aid it was and Steve thinks the More aids are perhaps the best he has ever worn. Anyway, they have now extended the range available, with yes, another hearing aid. Yup, you heard it right, one more hearing aid. Right, I shall stop kicking them now and tell you all about the new mini-RITE-T, oh and their sexy new charger for the mini-RITE-R. Oh, oh, oh, and a CROS transmitter.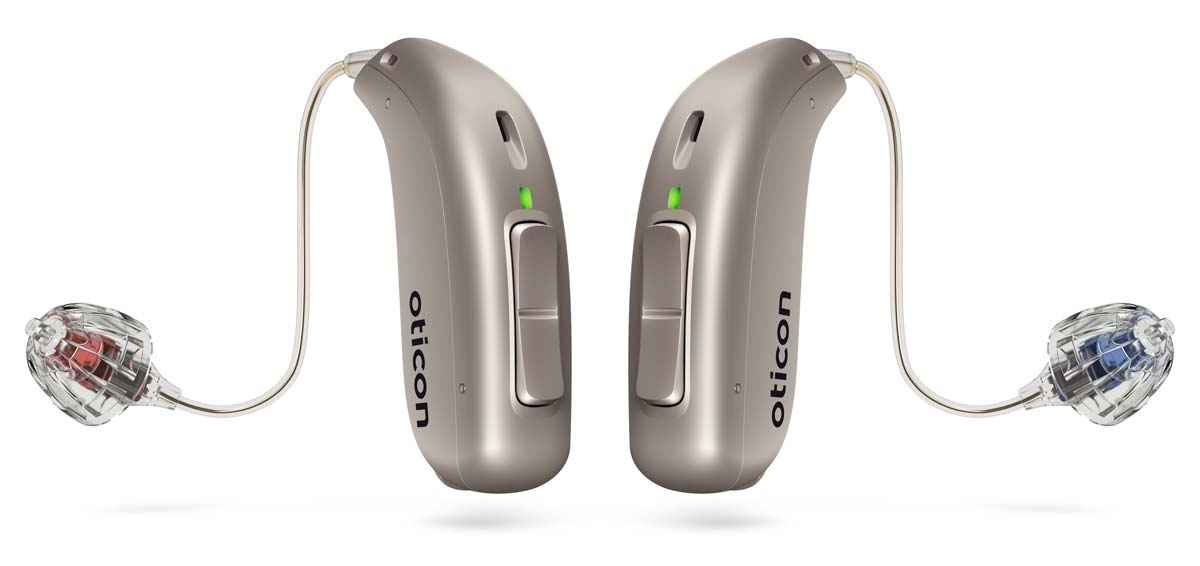 The new device is a zinc-air powered, that's traditional hearing aid battery-powered, Receiver In The Ear device with a telecoil. For many long term hearing aid users the telecoil has proved to be quite useful and it will be welcomed by those who might be upgrading. The device is quite discreet and is powered by a 312 battery cell. It will be able to use all of the receivers available to the mini-RITE-R, so therefore it will be suitable for losses from mild to severe to profound.
The introduction of the device widens the choice available somewhat, and as I said, be attractive to upgrading users who value their telecoils. What might be attractive to existing More users is the introduction of a rather attractive and useful charger for their devices.
Meet the new charger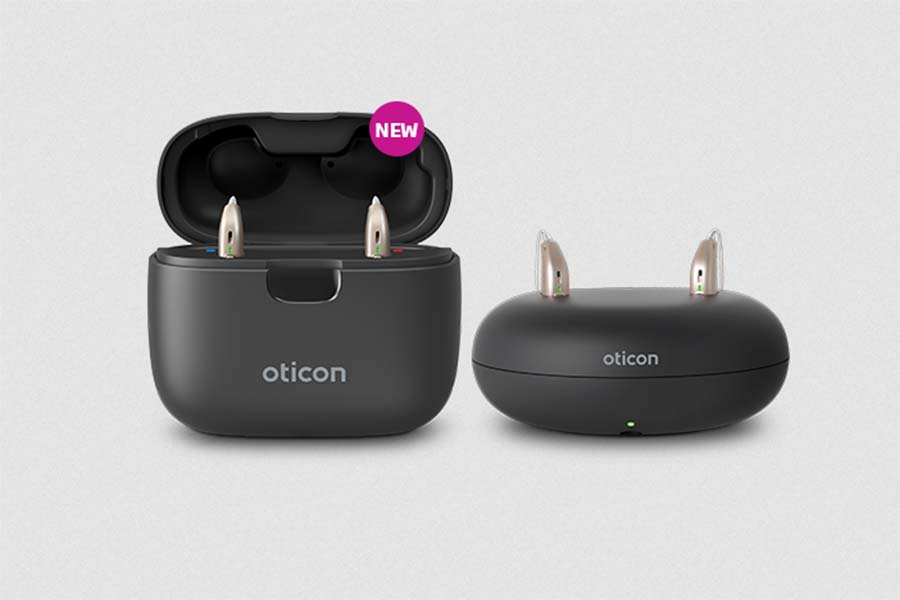 I never liked the original charger, just like I wasn't a fan of the Phonak charger or the Widex charger. Simply because they are all desk chargers that offer no extra charges and slave you to a socket. ReSound got it right from the start with the introduction of their lithium-ion powered rechargeable hearing aids. They offered a charger that could easily be put in a pocket and provided days of use free of a plug.
Anyway, Oticon has now fixed that with the introduction of a new charger case that offers an onboard power bank and can be shoved in a pocket. It makes sense, and it offers versatility to a user on the go. The charger will be an optional extra, so you will stump up a few quid for it, but believe me when I say, it will be worth every penny and you will thank me for the advice. It offers three charges on the go and it will also dry the aids which is important if you live in a humid environment or you have wet ears.
A CROS
They also announced the introduction of a CROS transmitter which is suitable for the More range. CROS is a strategy that is used for people with either single-sided hearing loss, or in a Bi-CROS fashion for people who have hearing loss in both ears but one is much more severe than the other. Up until quite recently, only Widex and Starkey offered CROS devices for their most modern stuff, so I am glad to see both Phonak and now Oticon introduce devices.
The More platform has proven a success for Oticon and the general feedback from users is really good. I was impressed with the devices and I noted that they delivered sound access that I had not experienced before. As I said, you would probably have to pry Steve's out of his cold dead hands! I, however, keep falling back to my ReSound Quattros, like an old comfortable pair of slippers hahaha. Although, I wonder now is that because of the charger?
Please like us on Facebook by clicking the button below to keep up with our latest utterances. Alternatively, if you don't like Facebook, sign up to the newsletter below. It is important to remember, a hearing aid isn't properly fitted unless they do Real Ear Measurement.