We are attending the launch of the Oticon Opn S range today at the Oticon Drive event in the UK. We got to hear a little bit more about the new Opn S and I have to say that I am liking what I am hearing. The original Opn has been a huge success for Oticon, they really have been globally popular hearing aids that have caught the imagination. More than that, they are excellent hearing devices that offer an experience that no one else offered up to recently. The stats that we are hearing about the Opn S platform are outstanding. They offer a real improvement upon the original Opn which is impressive. I will cover the headline stuff here and we delve deeper at a later date. Let's take a look.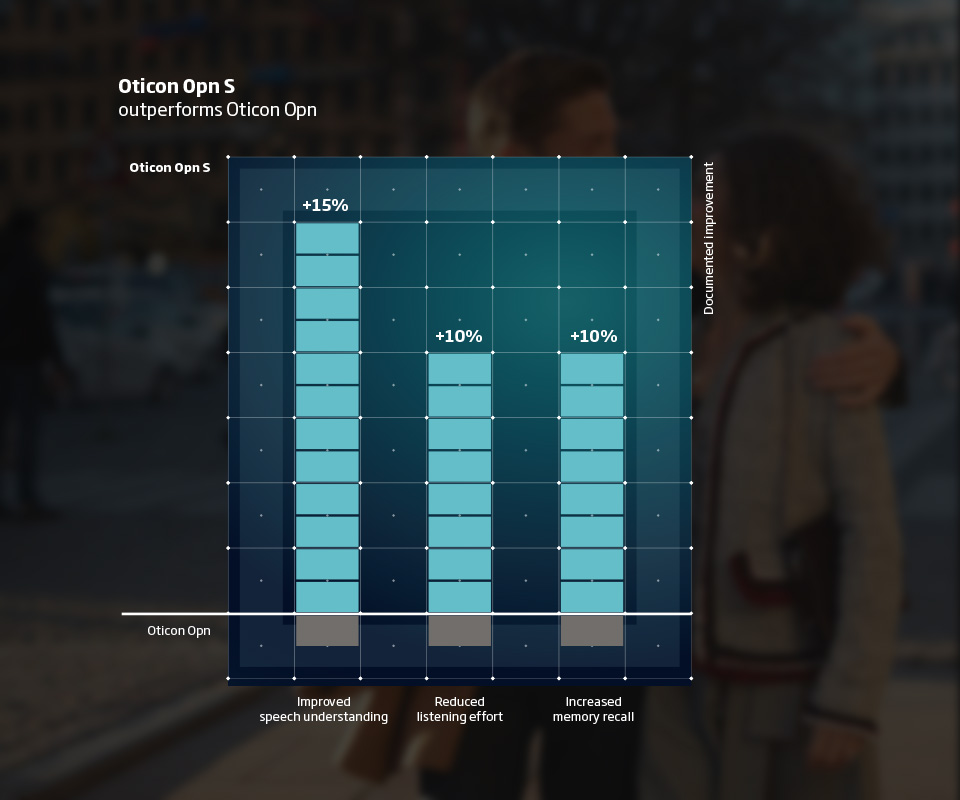 Better speech understanding and reduced listening effort
With the upgraded OpenSound Navigator and the OpenSound Optimizer working together, Oticon say that the Opn S takes BrainHearing™ benefits to new heights. The stats they are quoting are as follows:
Oticon Opn increased speech understanding with 30% compared to traditional hearing aids. Now, Oticon Opn S outperforms Oticon Opn with a further 15% increase.
Oticon Opn reduced the listening effort with 20% compared to traditional hearing aids. Oticon Opn S adds an extra 10% reduction to that performance.
Oticon Opn improved memory recall with 20% compared to traditional hearing aids. With Oticon Opn S that number is increased with an additional 10%.
Considering the Opn was so good, improvements like that can't be sneezed at. Of course, the proof will be in the pudding as they say. But I have no doubt that the claims will match real-world performance, to be honest with you.
Optimal Gain
Oticon has introduced a whole new way to handle feedback which allows them to deliver the optimal amplification in every situation. The new system looks really good and should allow speech perception to increase even in noisy situations where you need a lot of amplification.
The Models

As I reported earlier this year, the new range will initially come in four model types at three levels of technology and the market rollout of the Opn S family starts right now in the UK. The models are a Mini RITE, a Mini RITE-T, a Lithium-Ion rechargeable Mini RITE-R (which has a telecoil on board) and a 13 BTE. As I said, this will be the first time Oticon goes with a lithium-ion power source. The physical hardware specs for the new hearing aid models are similar to the original devices so they all cover a range of hearing losses.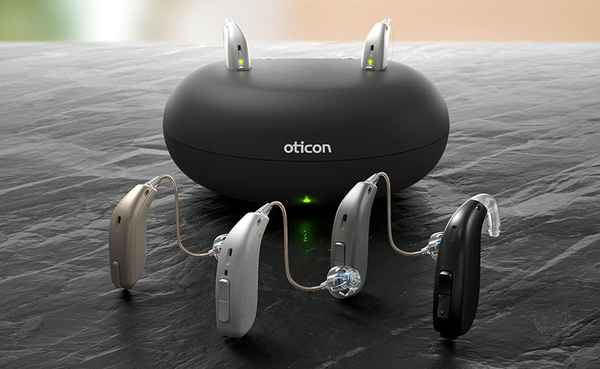 Over the next couple of weeks as we get to grips with the new stuff we will write up a couple of articles covering what you need to know. We are hoping to get Steve a pair so we can get a clear idea of the real world benefits.
Like us on Facebook by clicking the link below, my wife says she'll beat me if you don't!