Oticon Medical has just announced the launch of their brand new Ponto 4 Bone Anchored Hearing Aid System. They say that the Ponto 4 is the smallest BAHA hearing system on the market and it is 27% smaller than the Ponto 3 (you can see in the picture below that it is truly pretty small). The Ponto 4 uses the brand new Velox S platform from Oticon which is powering the new Opn S range. That means that the Ponto 4 will be both Bluetooth enabled with direct connection to iPhones and internet connected with the Oticon On app. The Ponto 4 will also use the famous Open Sound Navigator that has become famous on the Opn and Opn S. All in all, the Ponto 4 looks like an outstanding offering for people who need BAHA hearing devices. Let's take a look at the press release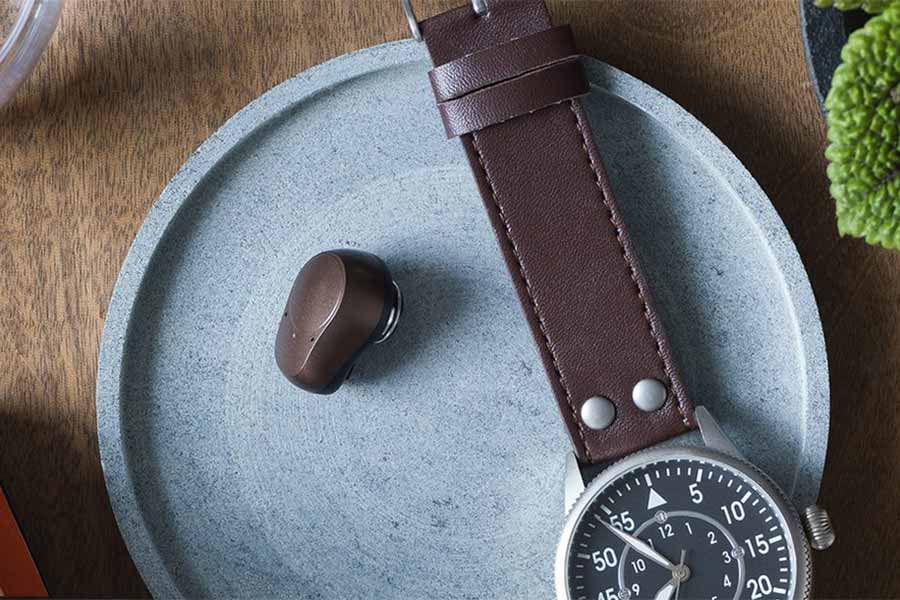 Oticon Medical reveals future launch of next generation sound processor Ponto 4

31 May 2019, An open sound revolution and a future of connected hearing to bone anchored users
Gothenburg, May 31 2019 - Oticon Medical announced today a breakthrough in bone anchored hearing care, with the launch of the small and high performing Ponto 4 sound processor.

"Oticon Medical will now enter a new era by bringing the largest improvements for bone anchored users in many years", says Jes Olsen, President of Oticon Medical. "The introduction of Ponto 4 and the Velox S™ platform marks a paradigm shift in bone anchored hearing. Many users around the world have already had their lives changed by the groundbreaking technology in Oticon Opn and Opn S hearing aids. Now, we combine our know-how on bone conduction hearing with the newest state-of-the-art technology from one of the world's leading hearing healthcare groups."

The introduction of Ponto 4 and the Velox S™ platform marks a paradigm shift in bone anchored hearing

Built on the unique Velox S™ platform, Ponto 4 brings speed and precision for an open sound scape and noise optimised listening experience. The groundbreaking OpenSound Navigator™ analyses the sound environment more than 100 times per second, balances the sound sources and attenuates noise even between words. This leaves the user with an open and balanced sound experience.

"With Ponto 4, we are moving away from using directionality as we know it. The OpenSound Navigator handles multiple speech and noise sources in a new, fast and efficient way. It balances the environment and targets noise to a much higher degree that we have been able to before. We feel proud and confident that this will make a huge difference to the lives of bone anchored users in their ability to follow conversations and keep up with the dynamics in life," says Olsen.

Ponto 4 is small and appealing. It is in fact the smallest bone anchored device on the market, 27% smaller than Ponto 3. The all-new design is built on the hallmark of Ponto reliability and durability to withstand being part of everyday life.

Furthermore, Ponto 4 will bring "world-first" advancements in wireless capabilities to the bone anchored field. Through a unique Oticon cloud solution, the web-based service IFTTT (If This Then That) and the Oticon ON App is used to unlock a world of potential for connected device communication. Users can programme connection between their sound processor to a range of devices and services, for example doorbells, smoke detectors and baby alarms. "The Internet of Things brings endless opportunities for users and what we see now is just the starting point of a future of connected hearing care. The launch of Ponto 4 means bone anchored users can be part of this journey" says Jes Olsen.

Ponto 4 is regulatory released in Belgium, Denmark, France, Germany, Holland, Irland, Norway, Spain, Sweden, UK, USA.
Please contact your local Oticon Medical representative for information on local availability.
The introduction of the Velox S chipset to the Ponto 4 will really open up the world of connection to wearers. While it doesn't explicitly say it within the press release, we would speculate that the Ponto 4 will be able to connect directly to the excellent TV streamer from Oticon and their outstanding multi-functional ConnectClip. That will mean outstanding streaming solutions for different situations without having to use an intermediary streamer.
As always, as we find out more, we will keep you updated. Like us on Facebook by clicking the button below to keep up with our latest burblings, you know you want to!