Facebook Campaign Gets Consumers Ready For Opn Customs
I noticed today that Oticon had pushed out a new Facebook marketing campaign speaking about the new Oticon Opn custom hearing aids. The landing page of the campaign gives some pretty good details about exactly what custom hearing aids will be, and their Made For iPhone abilities. Without any further blah, let's take a look.
The Famous Oticon Open Sound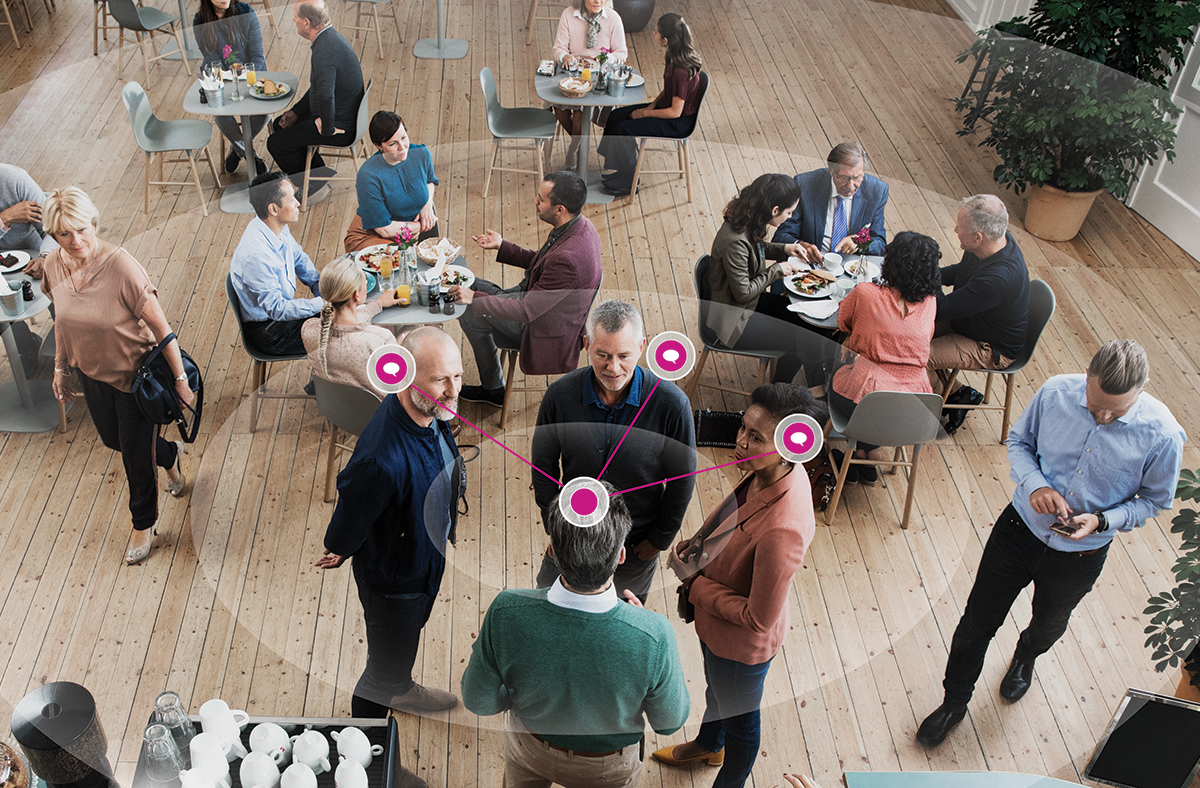 The Opn from Oticon has become famous for its very different sound quality in noisy situations. This is because Oticon is using a very unique way to use directional microphones to process speech sounds. The first question I would have about the customs would be are they capable of the same type of processing? The answer is not yet clear on that point, but, I would guess that any Opn custom with twin microphones should be capable of the now famous Opn sound. We will clarify that point when we get the full technical details at launch.
Five Opn Custom Hearing Aid Types
The new Opn customs will be available in five different In The Ear models at every technology level. That's an IIC. a CIC, an ITC, a Half Shell ITE and a Full Shell ITE. The last three in that list will be Made For iPhone hearing aids which will make many people happy. It makes Oticon only the second hearing aid brand to offer Made For iPhone custom hearing aids. Let's take a look at the devices.
Invisible In Canal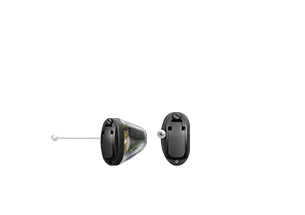 They say "These 'invisible' hearing aids sit far enough in the ear canal that people won't be able to see them. A thin plastic pin remains accessible, which you use to pull the hearing aids out again. Like all Oticon Opn hearing aids, the Invisible-In-the-Canal (IIC) style automatically adjusts to different sound environments – which means you don't have to touch them or change their settings during the day." The IIC will definitely not be Made For iPhone and in fact may not be wireless at all. Oticon have made some strides in the design of the device and they say it will be the smallest IIC ever. They reckon that it should physically fit 8 out of every 10 people. The devices appear to be powered with a size 10 battery.
Completely In Canal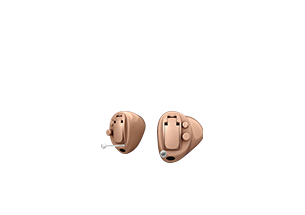 They say "These very discreet hearing aids sit completely inside the ear canal and are hard to see – though not entirely hidden. They have an optional control button." Again, the CIC devices will not be MFI enabled, however, I would expect them to be wireless enabled. That should mean that they will be compatible with Oticon's own wireless hearing aid accessories. The addition of an optional control button also gives CIC users the ability to manually control the aids, which is never a bad thing. The devices appear to be powered with a size 10 battery. Looking at the faceplate of the CICs, they could be a twin mic hearing aid, if so, they may well deliver the Open Sound.
In The Canal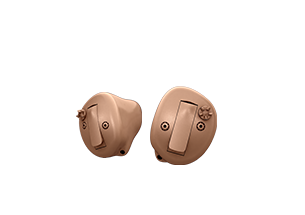 They say " In-the-Canal (ITC) hearing aids can accommodate larger batteries and more advanced technologies such as Bluetooth® low energy technology. This is because they are larger and more visible than the two smaller types shown here: Invisible-in-the-Canal (IIC) or Completely-In-the-Canal (CIC) hearing aids. With Bluetooth, ITC hearing aids can connect to other devices including smartphones, TVs, computers, music players and remote microphone accessories. You can make hands-free calls using your hearing aids, and listen to stereo audio and music wirelessly. The larger faceplate allows you to control them via the programme button or a volume wheel, and makes them easier to handle." This is an excellent hearing aid, it will be Made For iPhone and have access to their Connect Clip, while being pretty discreet.
In The Ear Half Shell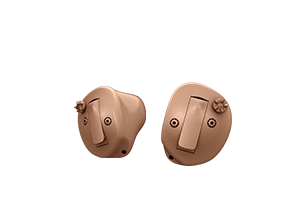 They say "These in-the-ear hearing instruments fill up more of the visible part of the ear. They are easy to use, fully featured, and offer wireless connectivity." The half-shell offers the best of both worlds, a slightly easier to handle device that offers manual controls that still offers discretion. The half-shell device will be MFI enabled and have access to the Connect Clip, it should also offer the Open Sound. There is no word so far on whether they will be able to fit a telecoil in it though. While some aren't that interested in Loop systems, many love the telecoil once they have tried it out in a theatre or public place.
In The Ear Full Shell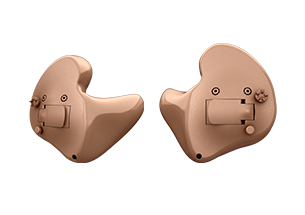 They say "For people who prioritise an instrument that is extra easy to handle, control, and adjust. These in-the-ear hearing aids are fully featured and offer wireless connectivity." The full shell should offer a size 13 battery and I have little doubt that it has a telecoil on board as well as access to Oticon's own wireless accessories and a direct connection to iPhones. Again, with the twin-mics onboard the device should offer the Open Sound.
While Oticon has not given an official release date, (word is, end of October 2018), you have to believe it will be sooner rather than later. With the Facebook campaign stoking interest in Consumers, they will need to strike while the iron is hot. As the devices are released and we get the full technical details, we will add them to our Oticon Hearing Aids Brand Page. So keep checking back for more.
If you like what you see, share it so others can benefit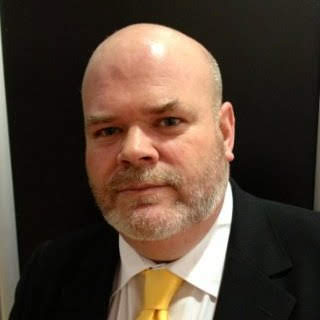 Geoffrey Cooling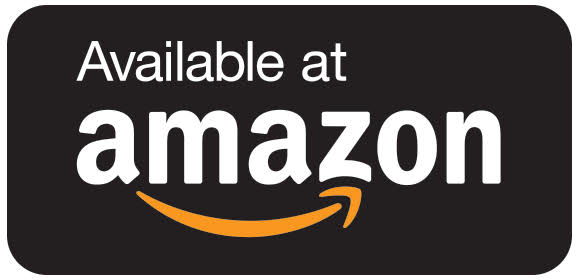 Geoffrey (Geoff, anything else makes him nervous) Cooling is an Irish hearing aid blogger and has been involved with the hearing aid industry for over ten years. He has worked in private practice dispensing hearing aids and as a manufacturer's rep. He has written two books and they are both available on Amazon. He loves technology, passing on knowledge and is legendary for many other things, primarily the amount he curses, his dry and mischievous sense of humour and his complete intolerance of people who are full of themselves.
Please feel free to connect with him
Looking For the Latest Hearing Aids or A Hearing Test?
Arrange a consultation with a trusted Independent hearing healthcare professional in your area