Phonak announced today the launch of a brand new hearing aid model type to their Audeo range. The Audeo Life is completely new, a newly designed outer case with specially designed microphone ports. The key thing though is that it is waterproof, not just that, it is also rechargeable. Let's talk Audeo Life.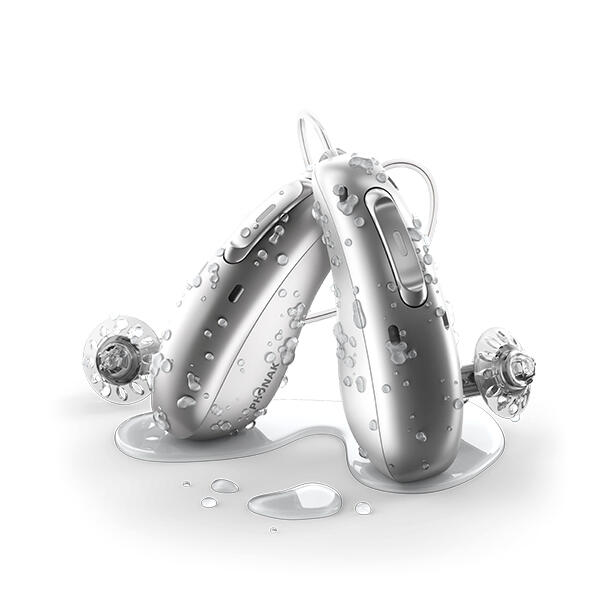 The Phonak press release says:
Phonak, a leading global provider of life-changing hearing solutions, today unveils Audéo Life, the world's first rechargeable hearing aid that is waterproof*, showerproof and sweatproof. Audéo Life hearing aids are designed to be more durable thanks to a Parylene coating, which acts as a sealant.
Waterproof? How Waterproof?
So, how waterproof is waterproof? Phonak says that the devices are waterproof to a depth of 50cm, that is one foot, seven inches more or less. It doesn't sound a lot but I suppose it is enough for snorkelling. More to the point though, it means they should completely resist rain and sweat. If you get into your shower with them on your ears, you won't need to panic jump out of the shower to protect them.
Be careful though, the receivers won't be waterproof, so if you get your ear canal full of water, there is a chance you will kill them. The aids offer some peace of mind for people who may be involved in water-based or even outdoor activities. Many hearing aid users like the idea of a waterproof solution and to be honest, there aren't many hearing aids out there you can call truly waterproof
A New Charger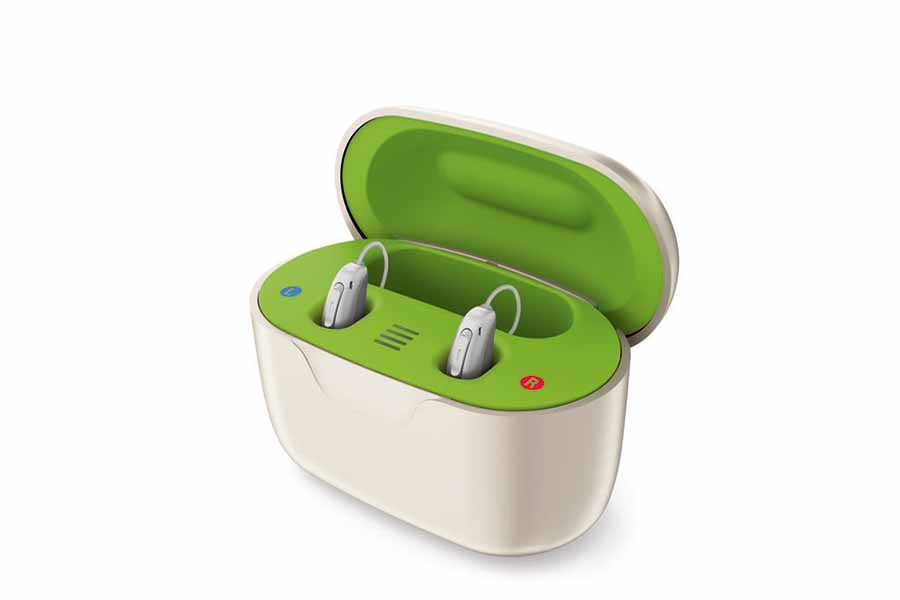 They are calling the new charger the Charger Case Go, sometimes I really wonder who names these things? I mean what was the conversation, well it's a case, it's a charger, and you can use it on the go right???? Anyway, there aren't that many details released, but, I suspect from taking a look at it that it probably has the capacity for a couple of charges on board and it may offer a drying capacity as well. That's just a guess though.
Like us on Facebook by clicking the button below to keep up with our latest utterances. Alternatively, if you don't like Facebook, sign up for the newsletter below. It is important to remember, a hearing aid isn't properly fitted unless they do Real Ear Measurement.