The launch of the Virto Black at CES 2020 has been met with quite a bit of excitement. While both hearing professionals and users are expected to be interested, there has been a lot of excitement from areas we might not expect. The wider consumer electronics field has been fascinated with the connectivity displayed by what they see as purely a medical device. One of the things that really has them interested is the battery life of a device that connects to Bluetooth enabled devices for streaming audio and with the headset protocol. Consumer electronics simply don't offer this type of battery life. While they use rechargeable battery set-ups, the battery life is counted in hours, not days. Anyway, let's flesh out the details of the Virto Black and talk about the probabilities of the wider Virto Marvel roll out.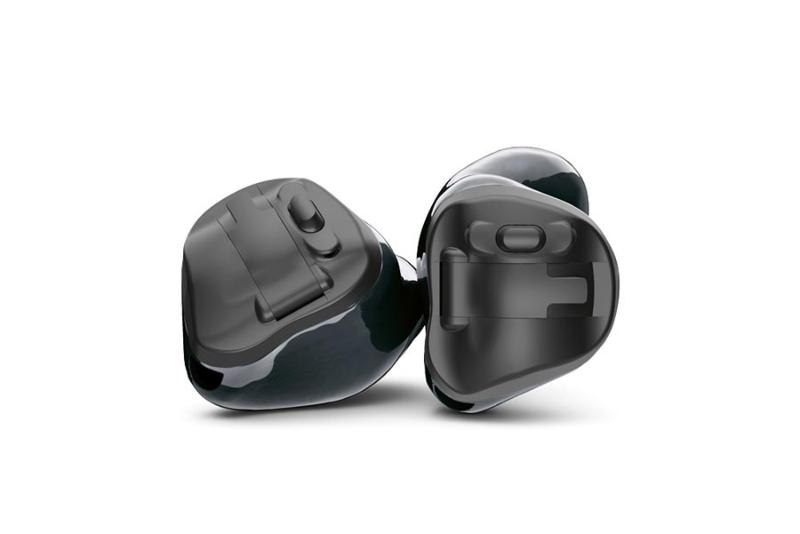 Stand Out Device?
The Virto Black is not a stand out device, it is part of a wider launch of Virto Marvel products. However, Phonak see it as the flagship of the new Marvel Virto range, in a similar way that the Virto Titanium is seen as the flagship of the Virto Belong range. That makes a lot of sense, the Virto Black is a pretty exciting device that is breaking down the wall between hearables and hearing aids. As I said already, it has garnered a huge amount of attention from the wider consumer electronics world and there has been quite a hubbub about it. That can only be good for their stated aim of attacking the stigma that still exists.
The Normalisation of Ear Level Devices
I have said before that part of our problem is that we have no cultural heritage of ear-level devices. In general, nobody wore anything on their ears on a regular basis until the introduction of the Sony Walkman. That wasn't a very long time ago. What has happened in very recent times is that Hearables have begun to normalise ear-level devices in the minds of consumers. The Virto Black will take advantage of that, in fact, it is designed and pitched to do just that.
Size 312, Four Technology Levels
The Virto Black will be available in the usual Phonak technology levels and it will be powered by a 312 battery. Phonak say that with decent levels of streaming you should be expected to get between four and five days of use. The Audeo RIC 312 offers similar battery life so that claim makes sense. They say that if you aren't doing a lot of streaming, you should get a week out of the battery.
In The Canal
Phonak say that the device is an In The Canal size device, although that may change based on the size of the ear canal and ear. I think to be safe, consider it a half shell and if it isn't, that's a bonus. In general, that is similar in size to most direct connected custom hearing aids from the other brands.
Hands-Free Calls
As with the rest of the Marvel range, you will be able to take hands-free calls and the system is supposed to work well. Audio streaming is stable and again, works well. As with everything Bluetooth though, when it is in the wild, there will be the usual issues. That, unfortunately, is the wonders of Bluetooth.
Roger Direct
As discussed in the intro article, the Black will also avail of Roger Direct. I think that is truly outstanding. I am a Roger convert since I used the Roger Pen and Roger Select. It is truly amazing kit and being able to connect to it directly is outstanding. Up to the Marvel, I would never have considered using Roger devices, it was just too bulky and complex to connect to them. Roger Direct makes life so much easier. Connecting a Roger Pen or Select to an In The Ear hearing aid directly is just amazing.
Wider Marvel Virto Range
While the Black is the flagship, there will be a full line-up of typical Virto models including a CIC and Titanium. The CIC and Titanium won't offer the Marvel connectivity which is to be expected, too small to get the kit into. Although, I think it will be fascinating to see that change in the next couple of years. I believe that you will also be able to get the Black in more traditional shell colours, but where would be the fun in that?
It will be very interesting to see how the Virto Black will be received. I have been thinking that even if I didn't have a hearing loss I might want one. Will we see consumers buying the base models just for the connectivity? That would be an interesting turn of events. Perhaps the hearing care professionals would consider selling the devices for that purpose without service packages?
Like us on Facebook by clicking the button below to keep up with our latest utterances. Alternatively, if you don't like Facebook, sign up to the newsletter below. It is important to remember, a hearing aid isn't properly fitted unless they do Real Ear Measurement. You can read the full press release from Phonak below.