Phonak has made an announcement today introducing Marvel 2.0, the next generation of their Marvel technology. They say their latest update has been developed to give hearing aid wearers even more hearing performance, more connectivity and more choice. With Marvel 2.0, Phonak is not just introducing RogerDirect™, it is also expanding Marvel technology to more form factors. Let's take a look at what is coming down the line.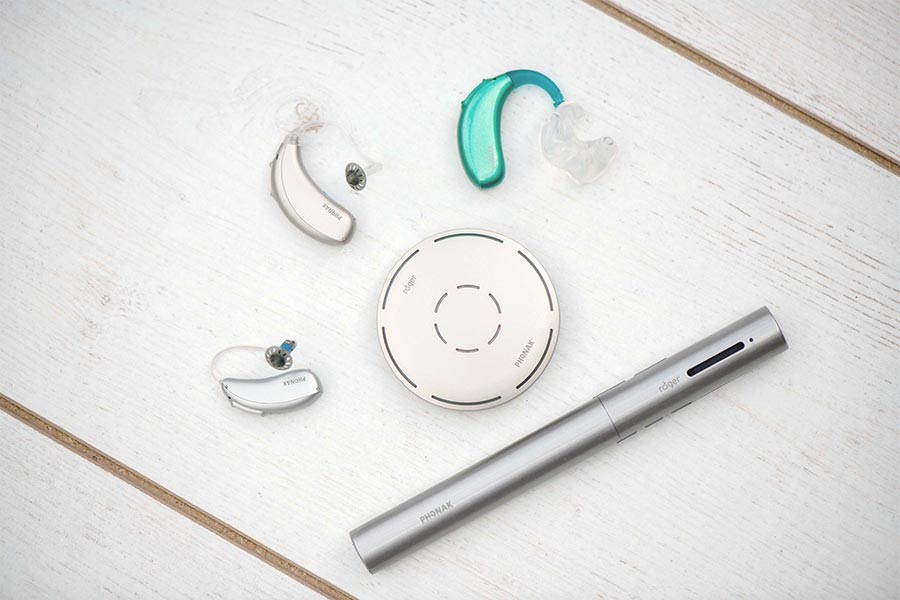 More Hearing Aid Types
Phonak is expanding the portfolio with the new Audéo™ M-RT, which they say is the world's only all-in-one hearing aid combining direct connectivity with iOS and Android, T-coil and rechargeability.
This is the second lithium-ion rechargeable hearing aid in the Audeo range. It offers clear, rich sound, universal Bluetooth® connectivity, lithium-ion rechargeability, binaural direct streaming, and integrated telecoil.
They have also expanded the Marvel platform beyond the Audeo range to deliver more choice for both hearing care professionals and consumers. In addition to the Audéo Marvel family, the Marvel portfolio now includes a new BTE and a new range of Marvel hearing aids for children.
Phonak Bolero™ Marvel
The Bolero M is the first BTE hearing aid that directly streams all audio content from iOS® and Android™ devices. The Bolero M will also feature a built-in rechargeable lithium-ion battery, giving wearers a full day of hearing including streaming on a single charge.
Phonak Sky™ Marvel
The Sky M product family introduces a unique combination of trusted Phonak technology to give children only the best for speech and language development as well as speech intelligibility and ease of use. The Sky M lineup will be available in a wide range of colours and sizes and is designed to help children with mild, moderately severe, severe and profound degrees of hearing loss.
Phonak say that the Sky M offers the first bespoke operating system designed for children, 24 per cent better speech understanding in noise, maximum access to all speech sounds, and a powerful rechargeable battery that lasts all day.
More Connectivity
In addition to RogerDirect, Marvel hearing aids will now be capable of pairing two Bluetooth audio devices at the same time. This is a really useful upgrade, if you own two mobile phones, you can now connect them to your Marvels. It is also fantastic for those who regularly stream from both a smartphone and any other Bluetooth device, including desktops, laptops, tablets and more.
With the optional TV Connector, Marvel wearers can also stream high definition audio from their TVs directly to both hearing aids while keeping two Bluetooth slots open for their other devices
New App
Phonak are also launching a fully comprehensive, updated myPhonak app that is designed to give wearers a more enhanced and personalized hearing experience. In addition to existing Remote Support and Hearing Diary functionality, the enhanced myPhonak app now features more advanced customization options including noise reduction, speech focus and more. For ease of use, Phonak Marvel remote control, as well as distant fitting is now fully integrated into the updated myPhonak app.
This really is a great upgrade, it means that everything you need is in one app. It also delivers much more power over your hearing aids. This is something that we have been complaining about a bit here on Know. While some people just want to be able to use simplistic functions on their app, that shouldn't be a reason for the brands not to offer more in-depth controls.
I have always found that most of the users I deal with end up using those features, even if at the start they are a little scared of them.
RogerDirect Finally
Since 2013, Roger® technology has become known as the gold standard for assistive technology. Roger devices help to bridge the understanding gap in loud noise and over distance by wirelessly transmitting a speaker's voice directly to the listener.
However, until now, hearing aid wearers had to plug an extra receiver and/or audio shoe into their hearing aids or use an intermediary streamer to receive the Roger signal. Now, Marvel hearing aids with RogerDirect eliminate the need for extra components or accessories needed to receive the Roger signal, resulting in a device that's up to 42% smaller. It means direct connection, without fuss. All current Audéo Marvel wearers can access the RogerDirect feature via a firmware upgrade available via their independent hearing care professional.
Like us on Facebook by clicking the button below to keep up with our latest articles. Alternatively, sign up to our mailing list to keep informed.