Introduction of Key Essential Hearing Aid Range Broadens Their Portfolio & Widens Affordability
ReSound today (01/02/2021), announced the launch of a new Essential range of hearing aids they are calling Key. It means that ReSound now offers one of the broadest portfolios of hearing aids with expansive price points. The new Key range, while labelled essential, is a really good offering with a full line of models, including their outstanding rechargeable receiver in canal, across three technology levels and price points. The aids are also Bluetooth enabled across the technology levels which means that even if you are on a tight budget, there would be a Bluetooth enabled rechargeable hearing aid for you.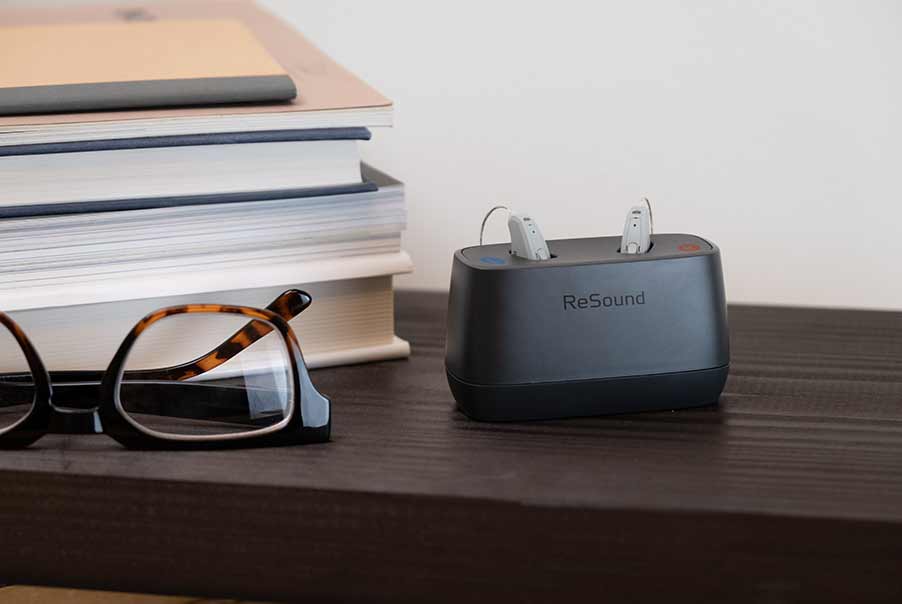 The press release had this to say "The new ReSound Key portfolio is set to make a huge difference to people with all types of hearing loss. Fueled by an advanced chip platform and GN's Organic Hearing philosophy, ReSound Key delivers clear, natural sound quality.
It is also packed with the latest technology, such as rechargeable options and state-of-the-art streaming, so that more people can stay connected to live life to the fullest. One of the frequently cited reasons for not treating hearing loss is the financial cost and ReSound now launches a compelling suite of hearing aids in the essential category, allowing more people to access great hearing care."
10 Models Across Three Tech Levels
They are launching the Key range with a full suite of 10 different models, including the popular rechargeable Receiver-in-Ear (RIE) design, custom hearing aids, and Behind-the-Ear options – even including high power and superpower models for profound hearing loss. The tech levels will be the Key 4, the top end, the Key 3 and finally, the Key 2.
Made For iPhone, Made For Android
The Key devices will be direct connection hearing aids that will connect to both Apple products and some modern Android products. That means that you can hear calls, music, TV audio, podcasts, audiobooks, and
use your navigation app in your ReSound Key, streamed directly from your iPhone, iPad, iPod or compatible Android smartphone. They will also connect to the outstanding ReSound accessory range such as the MultiMic and TV Streamer.
The Smart App
The Key range has access to the easy-to-use ReSound Smart 3DTM app, which is designed for iPhone, iPad and iPod, and Android smartphones, for convenient adjustments on the go. You can easily control volume and background noise, as well as speech and sound programs. I really like it and the power that it gives over your hearing aids. It offers the following and more:
• Find your hearing aids if you misplace them
• Check the rechargeable battery power level
• Enjoy tinnitus relief with therapeutic sounds
Remote Care
The Key range will also have access to remote care options. That means that you can stay in touch with your hearing care professional with the convenient remote care options that work with the Smart 3D app. Simply send a request to your hearing care professional and they can initiate a session.
• Get downloadable updates to your hearing aids, arranged via direct message in your ReSound Smart 3D app
• Have live video consultations for support, counselling, hearing assessments and adjustments
A Strong Budget Offering
I think the Key range represents a really strong, and comprehensive budget option. It brings some fantastic high-technology features to the Essential price point. The roll-out of the new range will begin today, but from what we hear, the UK launch will be in May 2021. Like us on Facebook by clicking the button below to keep up with our latest utterances.
Alternatively, if you don't like Facebook, sign up to the newsletter below. It is important to remember, a hearing aid isn't properly fitted unless they do Real Ear Measurement.