ReSound announced this morning that they were introducing two new Behind The Ear hearing aids to their One range. From what I can tell, both of the devices are rechargeable. One of the aids is for moderate to severe loss while the second is a power device for people with more severe hearing loss. It makes a lot of sense, while receiver in canal hearing aids are great, there are many reasons why they may not be suitable for someone. It means that more people will be able to avail themselves of the fantastic One technology including those hands-free calls with Apple devices. Here's the press release.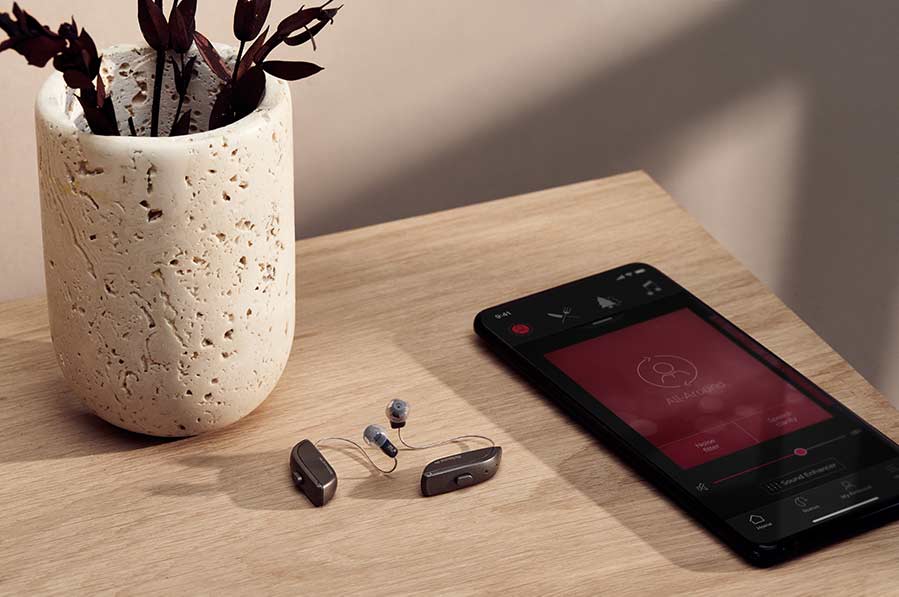 BALLERUP, Denmark – February 7, 2022 – GN Hearing, the global leader in hearing aid innovation, today unveils new ReSound ONE Behind-the-Ear models — powerful hearing aids that provide clarity in sound and convenient hands-free phone and FaceTime calls from iPhone and iPad.

GN Hearing expands the premium sound offering from ReSound ONE to help people with challenging hearing loss get the care and technology they need, with a truly individualized hearing experience. The impressive ReSound ONE technology is proven to deliver clarity in all environments, even in noise, without unwanted feedback. Users can connect seamlessly with the world around them, whether in a busy restaurant or on FaceTime with a friend.
ll solutions under the ReSound ONE family will offer hands-free calls for iPhone and iPad, and they also offer direct connectivity for iOS and Android. Users can answer calls with just a tap on their hearing aid and enjoy conversations with outstanding sound quality — all without having to take their device out of their pocket. This is a great solution for conversations while multi-tasking, for example, when cooking, carrying groceries, being at work, or when the iPhone is simply out of reach.
Next to offering hands-free calls, the new ReSound ONE Behind-the-Ear styles deliver best-in-class rechargeability with more than a full day of use — up to 23 hours of use on just one charge — for worry-free use all day without the hassle of exchanging batteries on the go.
Built on the unique Organic Hearing philosophy, ReSound ONE Behind-the-Ear supports the brain's natural ability to hear and delivers outstanding sound quality with technology adapted to each person's individual needs, utilizing advanced All Access Directionality to support spatial awareness in all environments and Ultra Focus to support optimal one-to-one communication in noise.
As mentioned earlier, the new devices will also be capable of hands-free calls, however, the system won't become available until the 25th of February when they begin to roll it out. The new BTE devices will be launched in the US and globally on the same date.
Please like us on Facebook by clicking the button below to keep up with our latest utterances. Alternatively, if you don't like Facebook, sign up for the newsletter below. It is important to remember; a hearing aid isn't correctly fitted unless they do Real Ear Measurement.