From July 20, 2020, Signia made a new Mask Mode available in the Signia app which enables hearing aid wearers to better understand what people wearing face masks are saying. It is a great feature that allows a boost in clarity at the tap of a button for wearers of all Signia Xperience hearing aids with Bluetooth connectivity. But what if you aren't wearing Signia Xperience hearing aids or even Signia hearing aids? What can you do to get a boost in clarity? Well if you are wearing Bluetooth enabled hearing aids from any of the big hearing aid brands there could be a way to sort out a similar programme. Before I talk you through it, let's talk about why masks make understanding speech harder for people with hearing loss and hearing aids.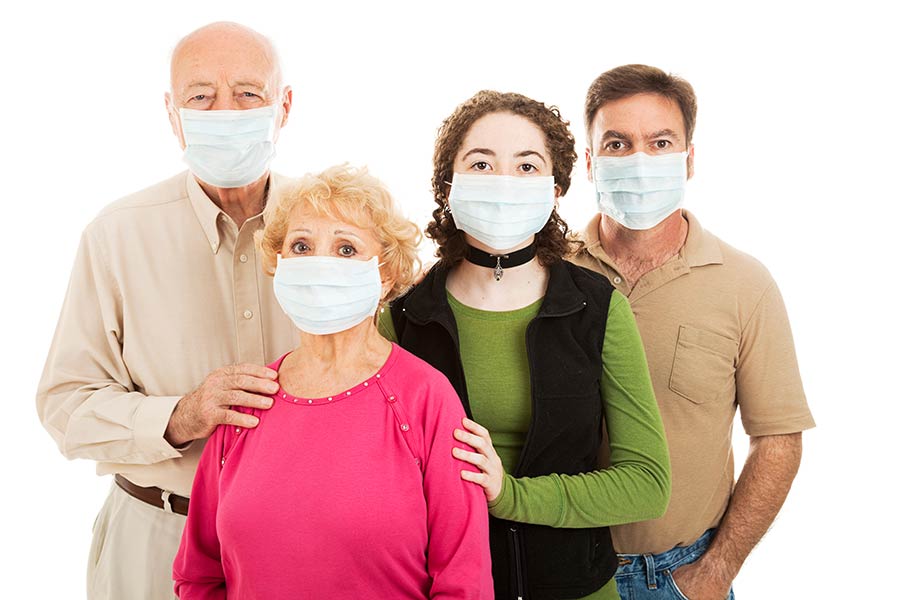 Why do Masks Make it so Hard to Understand?
Face masks and physical distancing are an important part of protecting public health. However, they also make speech intelligibility more challenging for anyone with even mild hearing loss. Face masks act in two ways to make communication harder, firstly, they cover the mouth, restricting any visual speech cues that you might usually rely on. Visual cues are an important part of communication especially for someone with hearing loss.
They also affect the acoustic properties of the speech signal. According to recent research, masks can reduce frequencies in the 2000-7000 Hz range by between 3 to 12 dB(1) depending on the type of mask being used by the person who is talking. That could even affect the speech understanding of someone with normal hearing. So what can you do to help yourself?
Using Your Hearing Aids App to Help With Masks
Most of the hearing aid brands offer accompanying smartphone apps with their Bluetooth enabled hearing aids. These apps offer you great power on the go over your hearing aids. They also allow you to provide yourself with a more customised listening experience. Most of the hearing aid apps now offer you a simple three-bar graphic equaliser set up to change the frequency response of your hearing aids, they also offer the ability to save a custom programme for use later. Using both these features will allow you to set up your own mask programme to help give you a boost of clarity.
Using The Graphic Equaliser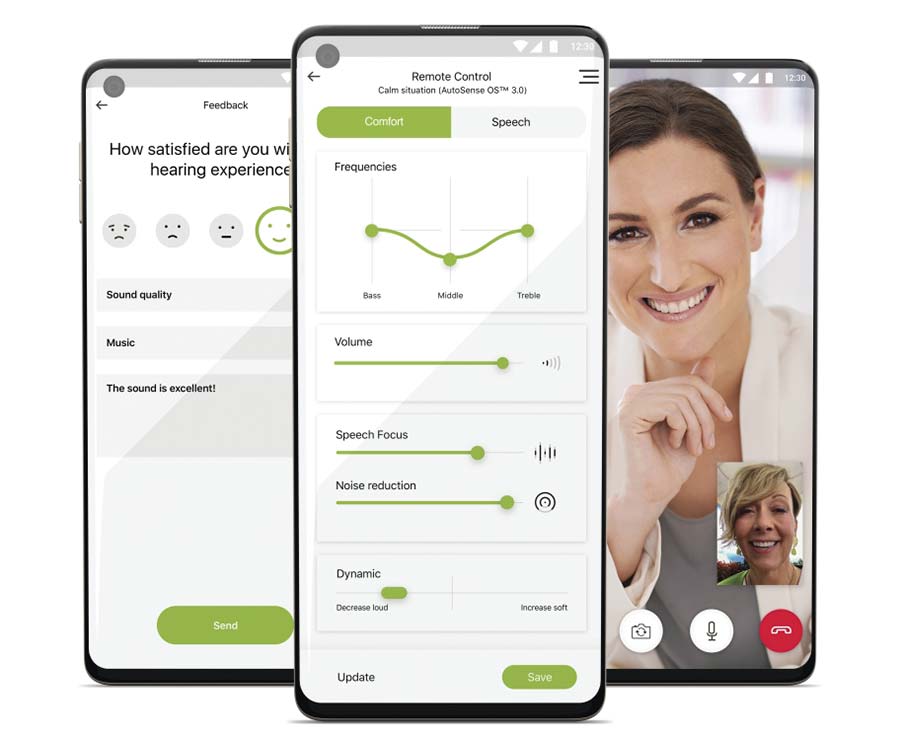 So for the purpose of this article, I am using the myPhonak app as a demo piece. However, if you have Widex hearing aids or Resound hearing aids you have similar abilities within your app. In the middle picture above you can see the three-bar graphic equaliser towards the top of the phone. The bars on all the different apps are usually labelled Bass, Middle and treble. To overcome the difficulties that masks introduce, you need to increase the middle and the treble. The treble is really where the clarity will be, so you will probably need to increase that the most.
In the bottom of the picture is a Dynamic label, try setting that to increase soft and see if that helps as well. The key here for you will be experimentation, when you think you have it right, well then save your changes as a custom programme and call it something simple, like I don't know, masks maybe? Hahahahahah. Anyway, you have now set up your own mask programme and hopefully, it will give you a bit of a boost of clarity when you are out and about.
As I said, these types of functions are available in the Widex app, the Signia app, the Resound and Beltone app. Something similar is also available on the Starkey apps. So if you have a smartphone connected hearing aid from these manufacturers, you can help yourself by diving in there.
Like us on Facebook by clicking the button below to keep up with our latest utterances. Alternatively, if you don't like Facebook, sign up to the newsletter below. It is important to remember, a hearing aid isn't properly fitted unless they do Real Ear Measurement.
1. Llamas C, Harrison P, Donnelly D, Watt D. Effects of different types of face coverings on speech acoustics and intelligibility. York Papers in Linguistics, 2(9): 80-104.