In a press release this morning, Sonova has announced a raft of new products from both Unitron and Phonak. They have announced the release of the Unitron Moxi Fit R, the new Unitron Tempus platform, a new rechargeable Bolero BTE device and finally the new Audeo Virto B-Titanium. The press release covered all this and more.
I said a couple of months ago that rechargeable BTEs would be coming soon and it looks like I was right. Phonak is again the first with the release of a Lithium-ion BTE hearing device. The media release said.
Phonak is also unveiling its smallest custom device it has ever produced ‒ the Virto™ B-Titanium, a tiny custom hearing instrument manufactured from titanium. Unitron introduces its new Tempus™ platform by showcasing the Moxi™ Fit R ‒ the world's smallest rechargeable hearing instrument in its class. Completing Sonova's industry-leading rechargeable portfolio is Hansaton, which in December of 2016 launched the AQ™ HD S, its first lithium-ion rechargeable hearing system.
A Rechargeable BTE
They have announced a new rechargeable BTE device they are calling the Bolero P-R. We ould assume the power pack will be Lithium-ion as with the Audeo. You can read more about the new Phonak Bolero range here.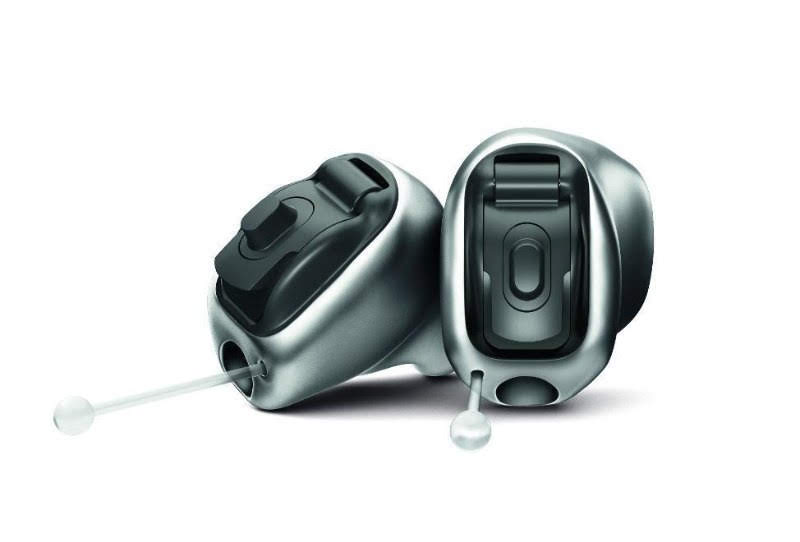 A Titanium Hearing Aid
The announcement went onto say with Virto B-Titanium the company once again demonstrates its role as a leading technology innovator, combining the benefits of titanium with the latest 3D printing technology to produce the smallest custom instrument in Phonak's history.
Half as Thin, Very Discreet
Virto B-Titanium is the discreet custom option that's the ideal solution for first-time hearing aid wearers. Titanium uniquely allows for a shell that's half as thin as traditional custom shells, resulting in a deep, comfortable fit that sets new standards for discretion. They say that the overall size is reduced significantly, thus increasing invisible-in-the-canal (IIC) fit rate by 64%.
Virto B-Titanium will run on the new AutoSense OS™. This cutting edge industry- only system analyzes sounds every 400 milliseconds and draws upon multiple features, blending them to create over 200 distinct settings to precisely match sound environments as you go.
The Phonak Bolero B-PR and Virto B-Titanium will be available in the U.S. by February 27, 2017, with most countries in Europe following in March.
Unitron Announcement
Unitron & Hansaton Unitron proudly introduces the new Tempus platform, which is more accurate and significantly faster at recognizing and locating the primary source of speech than Unitron's previous platform. The Tempus platform's highly-intelligent SoundCore™ technology automatically focuses on the direction the speech is coming from, allowing wearers to more actively engage in conversations.
If you like what you see, share it so others can benefit